The Toyota Hilux has been proving a great asset for the Tiggywinkles wildlife hospital in Aylesbury, Buckinghamshire. It is helping with the rescue of a wide variety of sick and injured animals, and their release back into their natural habitats once they have been cared for.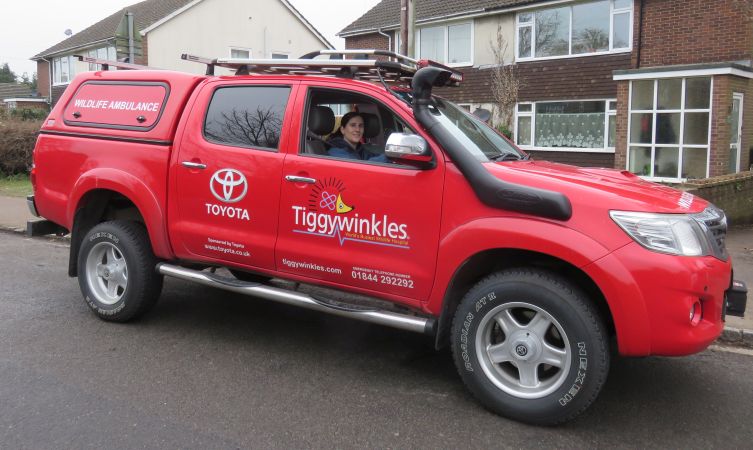 Three swans, a heron and a grebe were among the latest passengers to make the journey back to the waterway they were rescued from.
Tiggywinkles spokesman Nikki Babb explained: "Swans seem to be especially comfortable in the bed of the Hilux, as they have plenty of headroom for those long necks. The feisty heron and aggressive grebe are more nervous than the swans so they were kept in the dark to the back of the truck bed where they would feel more secure."
All five birds were successfully released back into the wild.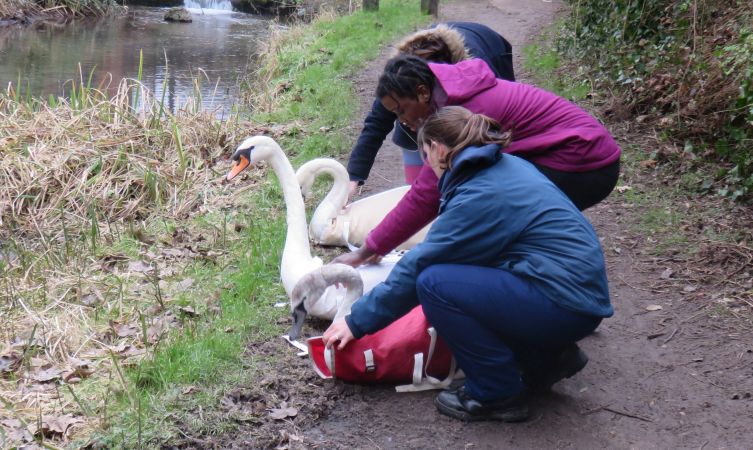 Tiggywinkles, a registered charity, has been rescuing, treating and rehabilitating British wildlife for almost 40 years. Tending to more than 10,000 casualties a year, it operates Europe's busiest wildlife hospital, caring for all native species from hedgehogs and badgers to deer and birds of prey. The organisation runs entirely on donations and receives no public funding.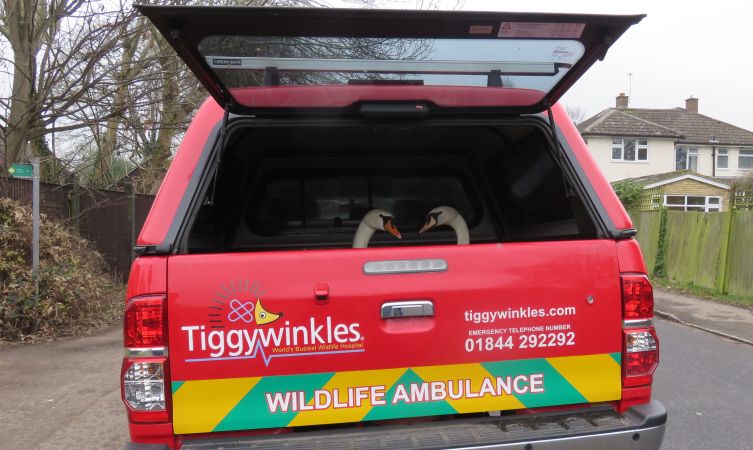 Toyota provided Tiggywinkles with its Hilux Invincible Double Cab in 2013. The all-wheel drive vehicle has been adapted for its role, with increased ground clearance and a snorkel exhaust, helping it tackle rough terrain and flooded roads that are beyond the reach of most vehicles. It has also been fitted with a Truckman top over the rear deck, roof rack, high-mounted LED lighting bar, front winch, tow bar and Tiggywinkles livery.
Learn more: click this link to discover more about Tiggywinkles