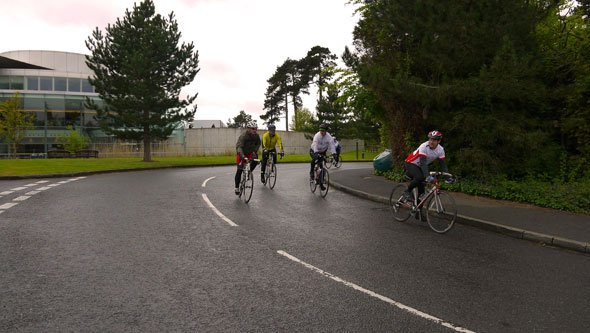 A team of 26 Toyota staff are clipping in and hitting the road on an epic 250-mile charity cycle from Toyota GB (TGB) HQ in Burgh Heath, Surrey, to the home of Toyota Motors Europe (TME), in Brussels.
Taking place over four days from May 30 to June 2, the ride will raise funds for the Children's Chronic Arthritis Association (CCAA). Founded in 1985, the charity aims to provide a practical support network for children with arthritis and their families.
The riders will be supported by a nine-strong team of volunteers, made-up of Toyota staff. Helping to make the ride possible are principal sponsors Sodexo, who provide facility management and catering services to TGB, and Bristol Port Company – private owners of Bristol deep sea port. Further sponsors include digital marketing agency Amaze, data analysis agency Mazepoint, Supaguard, Aquaserve, Qubedata, Rolling on Cycles and anti-virus software firm Symantec.
Last year's ride raised a staggering £12,200 for The Lily Foundation, a charity set-up in 2007 to fund research into Mitochondrial Disease, which prevents Mitochondria in cells from producing sufficient energy for the body.
Casey Austin, vehicle data analyst at Toyota GB said: "The Burgh Heath to Brussels bike ride is not only an impressive physical challenge, but also a great social event that brings people from all around the business together, creating a lot of newfound friendships; and to top it off it gives us the opportunity to support a great cause. We've been training hard, and are confident that we can match last year's impressive total"
You can sponsor the ride here.