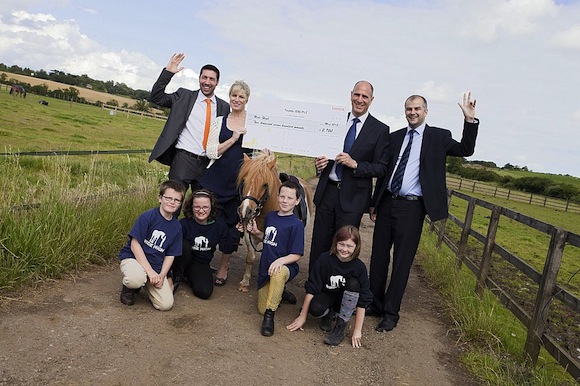 We are delighted to announce that the Toyota Fund for a Better Tomorrow is set to get even bigger and better in 2013.
The communities project, which launched in 2012, has so far invested more than £130,000 in local good causes.
Two groups that successfully applied for funding in 2012 were Ride High, a Milton Keynes charity that allows disadvantaged children to benefit from therapeutic care and interaction with horses, and Safe Drive, Stay Alive, an innovative theatre performance which promotes road safety.
Thanks to a £100,000 investment from Toyota Financial Services, the total budget for 2013 has now increased to £250,000, meaning the Toyota and Lexus dealer network will be able to support even more valuable work throughout the UK.
Toyota GB also invests in its own local community, and is now directly involved with 15 Surrey charities, community groups and schools.
Eight Toyota GB staff members also securied grants from the fund to support local projects they are involved with in their spare time.
Stay tuned for more stories about the groups that received grants from the fund over the coming weeks.
All enquiries about the Fund should be directed to csr@tgb.toyota.co.uk.