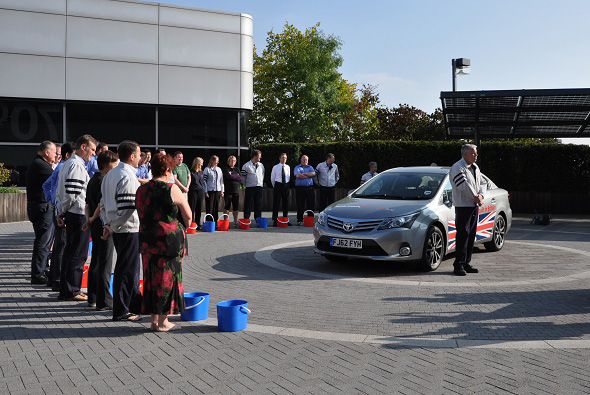 Representatives of the Toyota Motor Manufacturing (TMUK) management team and all of the directors – including MD Shigeru Teramoto and DMD Tony Walker – have raised over £1,250 for the Motor Neurone Disease Association by completing the Ice Bucket Challenge.
It's a charity very close to the hearts of TMUK staff, as paint section manager John McCartney suffers from motor neurone disease. John was there to watch his friends and colleagues get a good soaking!
[youvid embded='t' vid='eR60nj_7Tdo']
TMUK has nominated management teams at Deeside, TPCA in the Czech Republic and Toyota Motor Europe in Derby and Brussels – each has two weeks to rise to the challenge.
Where next?
Interview: TMUK on sustainable manufacturing
TMUK forges long-term partnership with Kew Gardens