To lend his support to the first ever Comic Relief Danceathon, the mischief-loving Mr. Tickle took his extremely ticklish Toyota Yaris to Wembley Arena to get people moving as they arrived for a six-hour dance marathon.
Fresh from its appearance on BBC One's 'The One Show', the fun-loving Yaris was massive hit with fundraisers of all ages, ranging from a troupe of girl guides who had already raised £250 for Red Nose Day, to a group of dancers whose mini-danceathons with high-school students raised £1660 for the event.
The invitation to give the Toyota a wee tickle was too much to resist, and it chuckled and wriggled all day long, squirting water at unsuspecting ticklers to get them on their toes ready for the dance event inside the Arena. And the long arms of Mr. Tickle were never far away, even getting smiles from the long arm of the law as the Met's finest stopped by to join in the fun.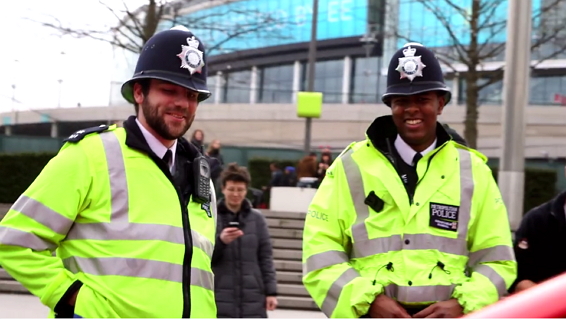 Rather unexpectedly, some inquisitive folk dressed as 15th century Spanish Catholics came across to try out the tickly Toyota's comfy chairs, soliciting guffaws of laughter from everyone looking on and summing up the spirit of Red Nose Day – raising money for a good cause while having fun and putting a smile on people's faces.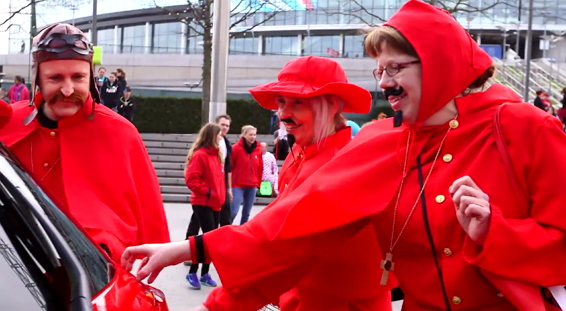 There's still time to do your bit for Comic Relief and make you car's face 'funny for money' – simply pop into your local Toyota dealer to pick up a car red nose for just £5.