Master drawers at London-based art and animation agency Scriberia have made their mark on Toyota, drawing a miscellany of technologies, products and philosophies that are synonymous with Toyota the world-over.
The striking artworks went on display at the 2015 Geneva Motor Show – here's a closer look at the different elements that each one is comprised of.
Scriberia draw our powertrain roadmap in cartoon form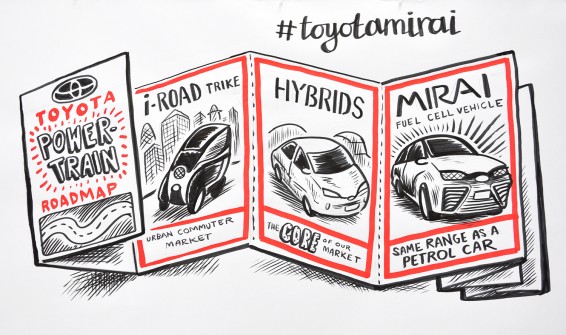 Hang 10! The Aygo with x-wave roof is available now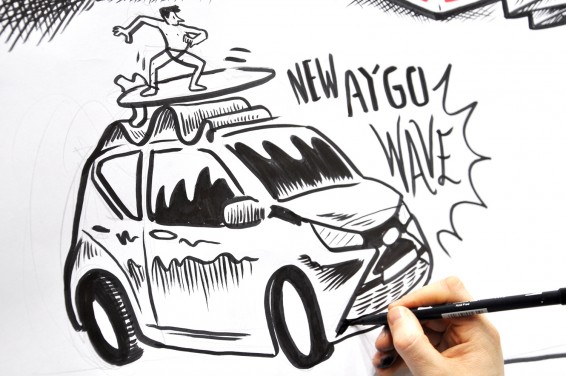 Scriberia's take on hybrid history…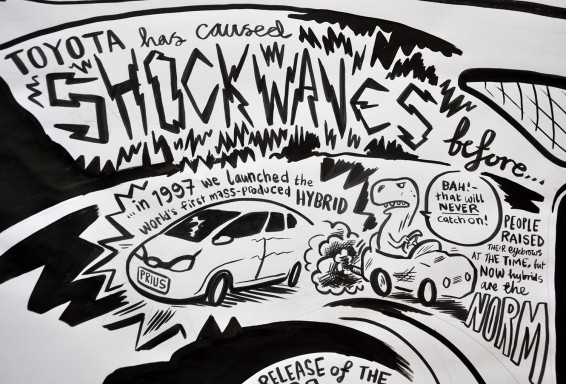 Remember this when the Mirai comes to Britain…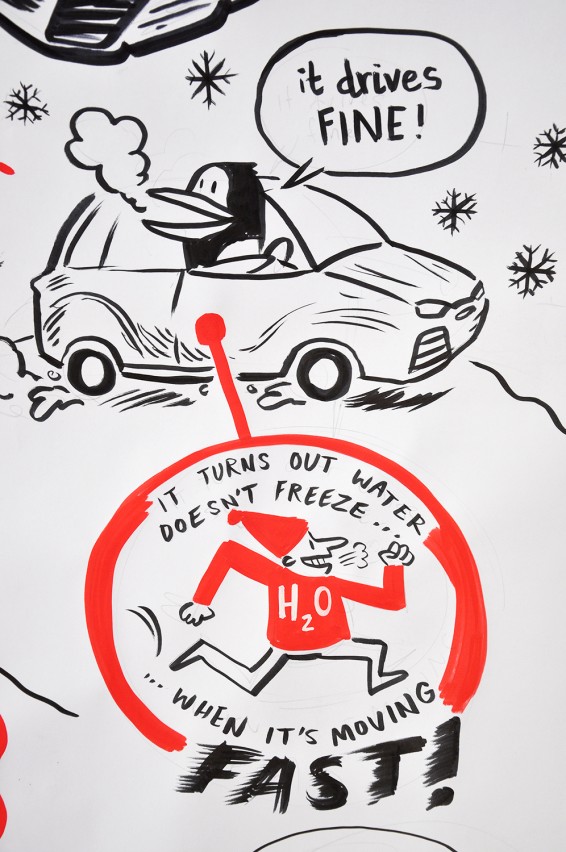 Our winning FIA Endurance racer isn't just good, it's TS040 good!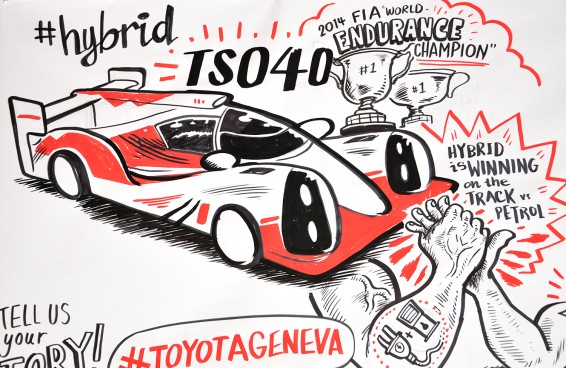 Details in this article were correct at the time of publication.