Master drawers at London-based art and animation agency Scriberia have made their mark on Toyota, drawing  a miscellany of technologies, products and philosophies that are synonymous with Toyota the world-over.
The striking artworks went on display at the Geneva Motor Show in March – here's a closer look at the different elements that each one is comprised of.
EV, hybrid, fuel cell – here's our powertrain roadmap in cartoon form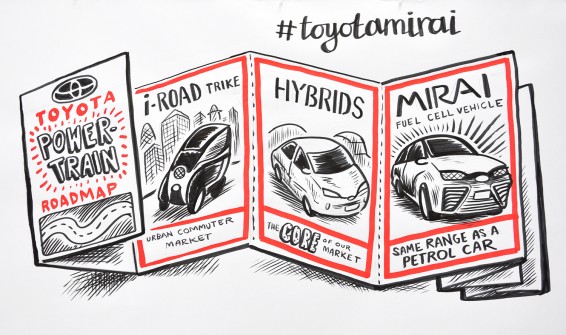 Hang 10! The Aygo with x-wave roof is available now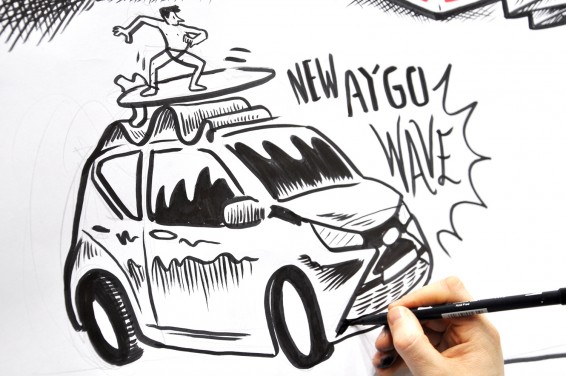 Almost seven million petrol/electric Toyota hybrids have found homes since 1997.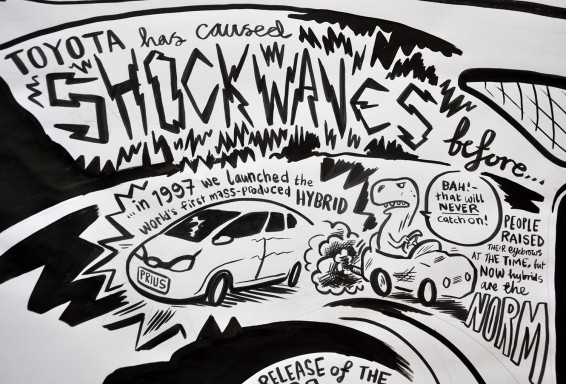 Remember this when the Mirai comes to Britain…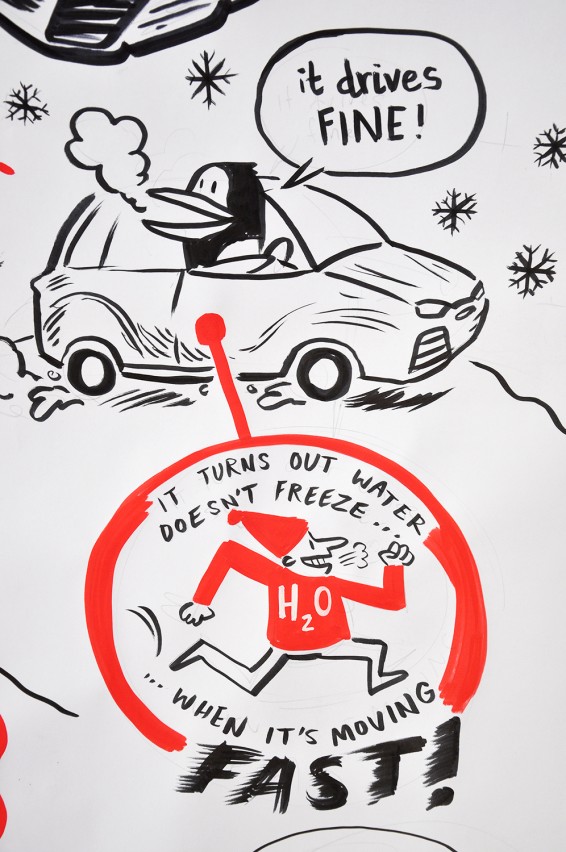 Our championship-winning FIA Endurance racer isn't just good, it's TSO40 good!