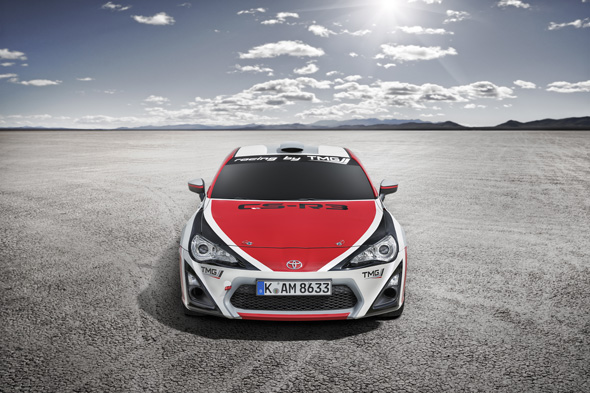 Fans will get to see the new Toyota GT86 CS-R3 make its rally debut as the zero car at the Rallye Deutschland WRC event around Trier in Germany this weekend – just as Toyota Motorsport announced prices for the rear-wheel drive rally car.
For orders confirmed before February 2015, the GT86 CS-R3 rally car will be sold in standard kit form, in tarmac specification, for €79,000 (around £63,000) plus VAT. After 31 January 2015, the price will be €84,000 plus VAT.
The CS-R3 kit includes all essential mechanical elements such as rally-specific items, complete drivetrain and all OE parts including bodyshell with safety cage for assembly by the customer.
An option list, including gravel suspension, racing seats and other options will be published in the coming weeks. The CS-R3 will be offered for sale to private customers and Toyota dealerships, providing a cost-effective way to enjoy the thrills of competitive rallying, from local events up to and including the WRC.
It conforms to the FIA's R3 regulation, which allows modification of its two-litre boxer engine. Changes to the software and hardware are part of an extensive development programme and the final car is targeted to deliver 240-250hp.
A GT86 CS-R3 show car will be on display throughout Rallye Deutschland at the TMG area within the Trier service park.
If you prefer a more standard (but no less exciting) road-going Toyota GT86, find out more at Toyota.co.uk
By Iain Reid