The eighth-generation Toyota Camry consists of around 30,000 individual components and takes a total of around 17-18 hours to produce. But these figures pale in comparison to the more than 500,000 individual bricks and 900-hour build time that was needed to construct this life-size Lego Toyota Camry.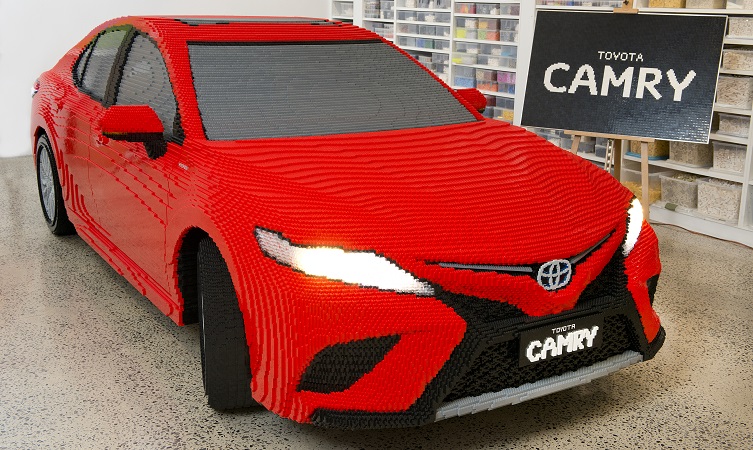 The one-off Toyota Lego Camry was commissioned by Toyota Australia and built by Ryan 'The Brickman' McNaught, the only Lego-certified professional in the southern hemisphere. It will be officially unveiled on 21 March at the Brickman Awesome exhibition in Melbourne.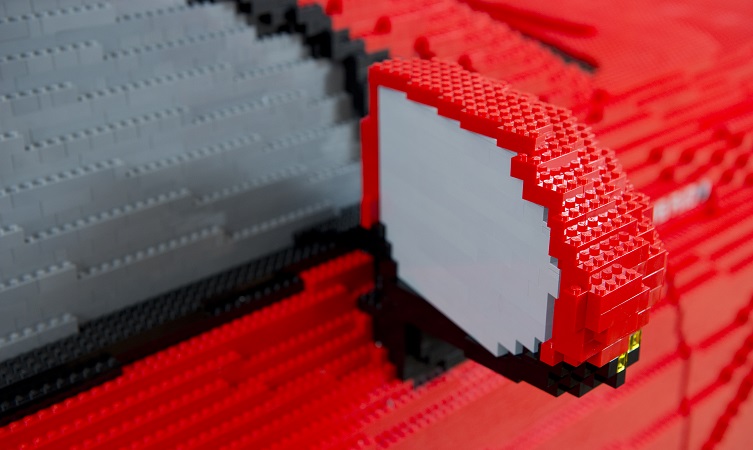 Toyota Australia's design chief Nicolas Hogios is sure the project will provide a fun and interactive way for families to experience the new Camry, which launched locally late last year. "It has been fascinating to observe how Ryan approached the build," he commented. "Many of his processes align with our own design approach – moving from an idea sketch, to modelling, to final assembly."
The replica features signature details of the latest Camry, such as Toyota logos on the alloy wheels, hybrid lettering, working headlights, indicators and brake lights.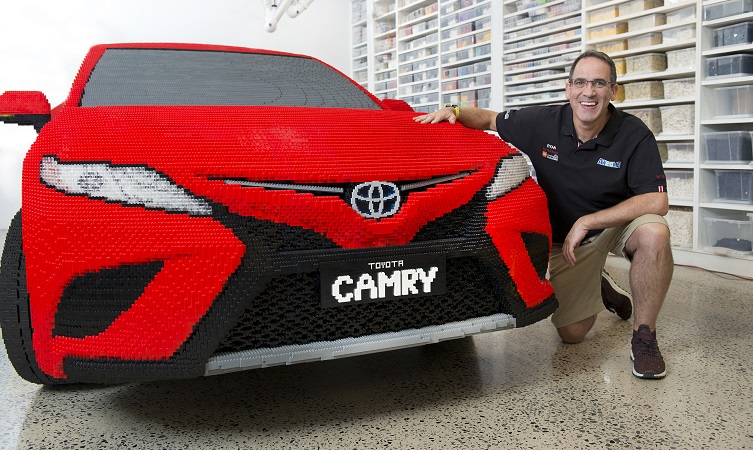 McNaught said: "I'm so excited to unveil my newest Lego creation. It's taken over two months to build… but I'm really pleased with the outcome and can't wait to see what everyone else thinks of it. I'm delighted we have partnered with Toyota and have had this opportunity to build my first full-scale Lego car."
Learn more: History of the Toyota Camry in the UK