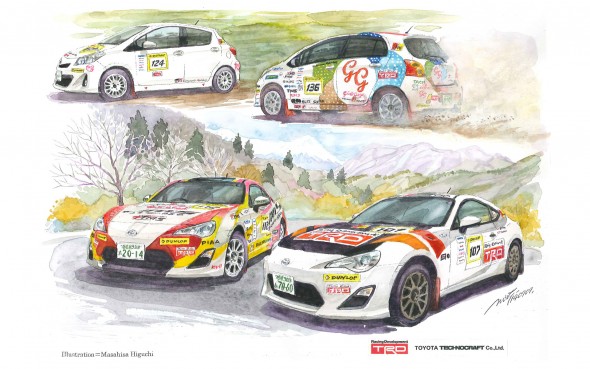 Japanese water colour artist Masahisa Higuchi has produced these beautiful artworks of some of the most iconic Toyota rally cars of all time.
The stunning illustrations can be downloaded in high-resolution here, and make the perfect wallpaper for your desktop PC, laptop, tablet or smartphone.
With a mix of old and new models – from the third-generation Supra to the Yaris supermini of today – the watercolours offer something for all.
Masashisa has produced many works for Toyota, and in the coming weeks, we'll be showing you more of his visually ravishing pieces.
Where next?
Download a Masahisa Higuchi wallpaper
Artist makes masterpieces out of Toyota models and dust