With little more than a week to go until Red Nose Day (Friday 13 March), Toyota has pulled out all the stops to offer everyone the chance to win some great prizes and help bring in a bumper sum for Comic Relief.
It has come up with some great ideas to help build towards its target of  £1 million to support Comic Relief's projects helping transform people's lives in the UK and Africa.
Here's how everyone can take part: –
Win a Red Nose Auris Hybrid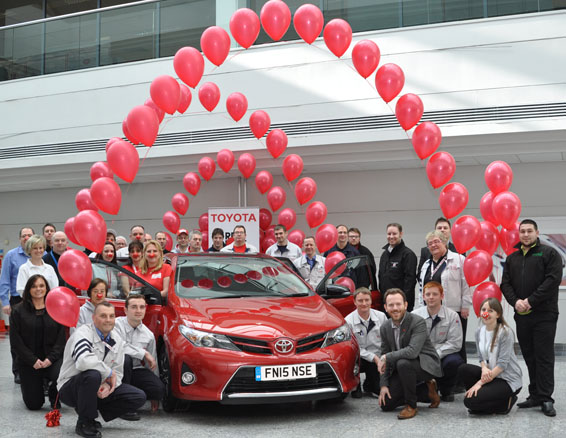 Toyota Manufacturing UK has built a special Red Nose Auris Hybrid at its Burnaston factory, with lots of special red detailing inside and out. This truly one-off hatchback is the top prize and Comic Relief's Big Red Nose Prize Draw*.
Tickets cost just £2 and can be obtained here.
Win a brand new Yaris Sport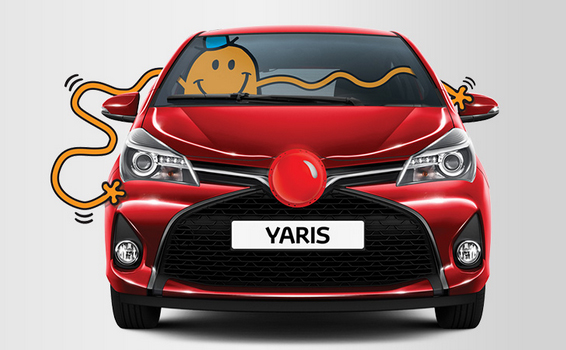 You can also enter the bonus prize draw* to win a brand new Yaris Sport, finished in blazing Chilli Red.
To stake your chance of driving away in a new Toyota here.
Dress your car in a Red Nose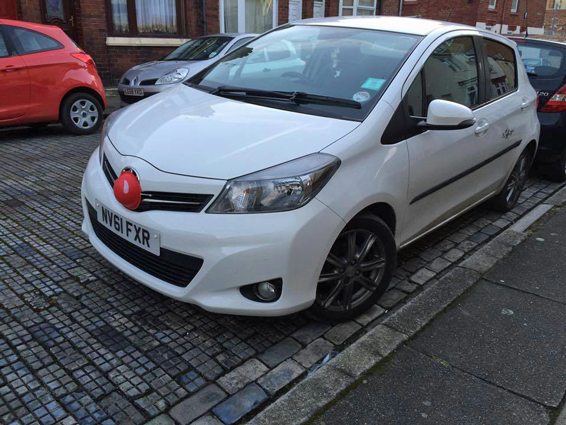 Buy an official red nose for your car (or truck, van, buggy…): available for just £5 from your local Toyota dealer, or at Toyota's official ebay store. Of course they look the business on any make of vehicle, not just a Toyota.
Toyota Family Fun Day
This Sunday, 8 March, Toyota GB throws open the grounds of its headquarters near Epsom in Surrey for a Family Fun Day with lots of entertainment, refreshments and a car boot sale. More details about what to expect can be found at the dedicated Facebook page.
Fund-raising by Toyota employees and its dealers has already secured hundreds of thousands of pounds in donations and sponsorship, with events taking place every day. The variety has included cake bakes, go mud yourself, bath of gunge, a soccer tournament and a mass marathon-length walk.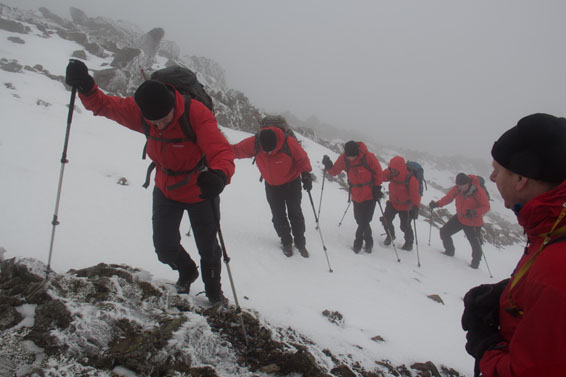 None has proved as gruelling as the company's board of directors' mission to complete a four peaks challenge, trekking to the summit of the four highest mountains of England in the Lake District – a combined climb of 12,500 feet. The expedition proved tough beyond expectations, taking place last weekend in driving snow, 40mph winds and -15-degree wind chill, requiring ice axes, crampons and, of course, red noses.
Undaunted, the crew completed the challenge, helping swell the fund-raising by more than £30,000.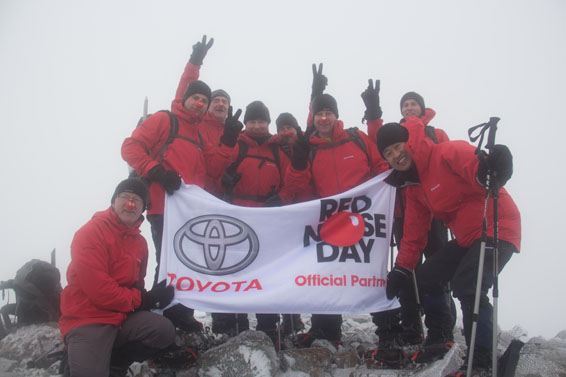 Toyota GB is joined by all 183 Toyota dealers, Toyota Manufacturing UK, Toyota Financial Services, Toyota Logistics and Toyota Material Handling as an official partner to Red Nose Day 2015.
* Terms and conditions apply for the prize draws. These can be found here for the Auris here, and here for the Yaris here.