The Toyota GR HV Sports concept made its worldwide premiere at the 45th Tokyo Motor Show 2017.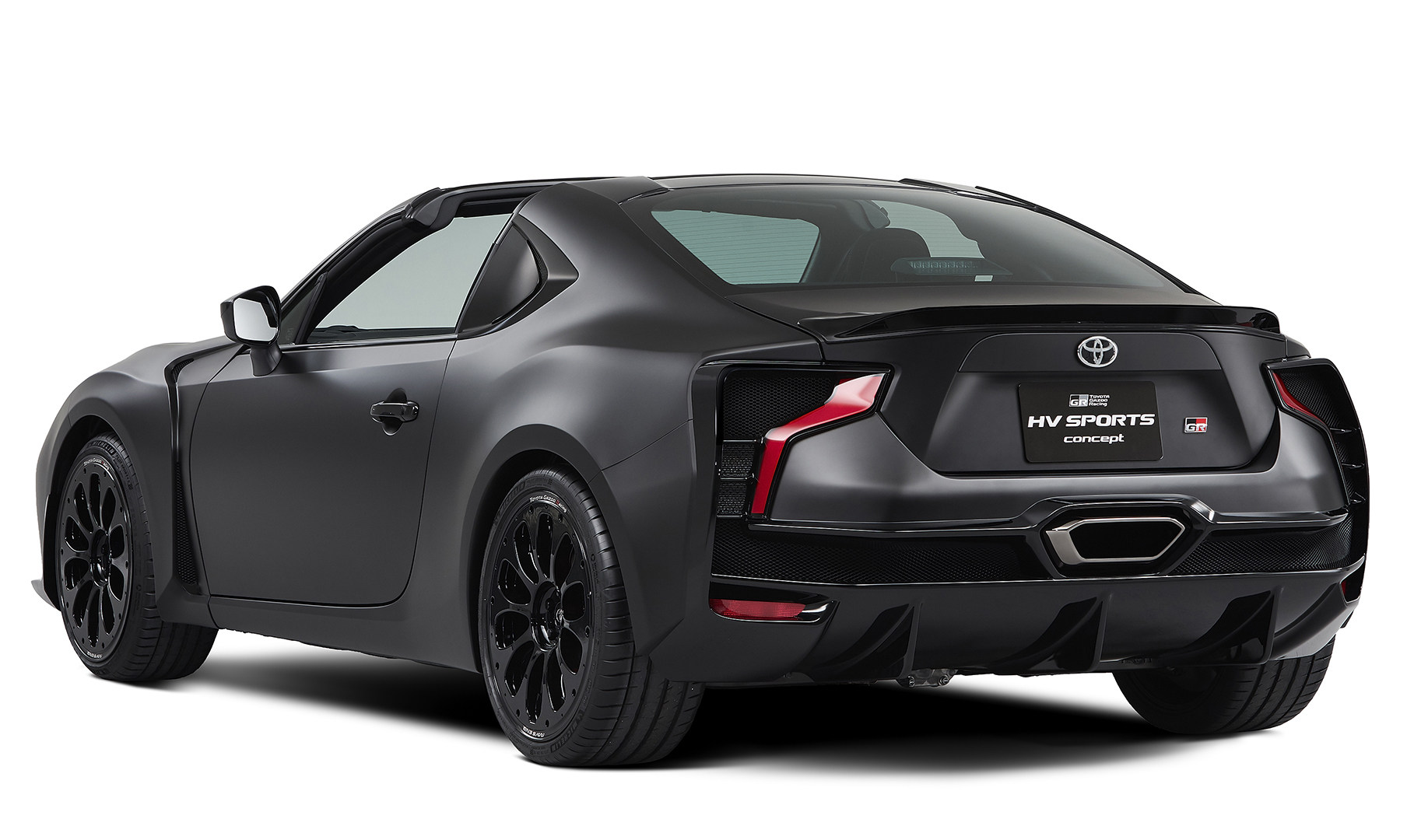 The GR HV Sports concept integrates the thrill of a sports car with the environmental friendliness of an eco-car, creating a new way to enjoy cars.
The design takes cues from Toyota's present and past. Toyota Gazoo Racing's TS050 Hybrid racecar provides inspiration for the LED headlights, aluminium wheels and rear diffuser, while the targa top that adorns the GR HV Sports concept is a tribute to Toyota's legendary convertible sports cars – the Toyota Sports 800 and the Supra. The matte black body colour expresses power and a purposeful stance.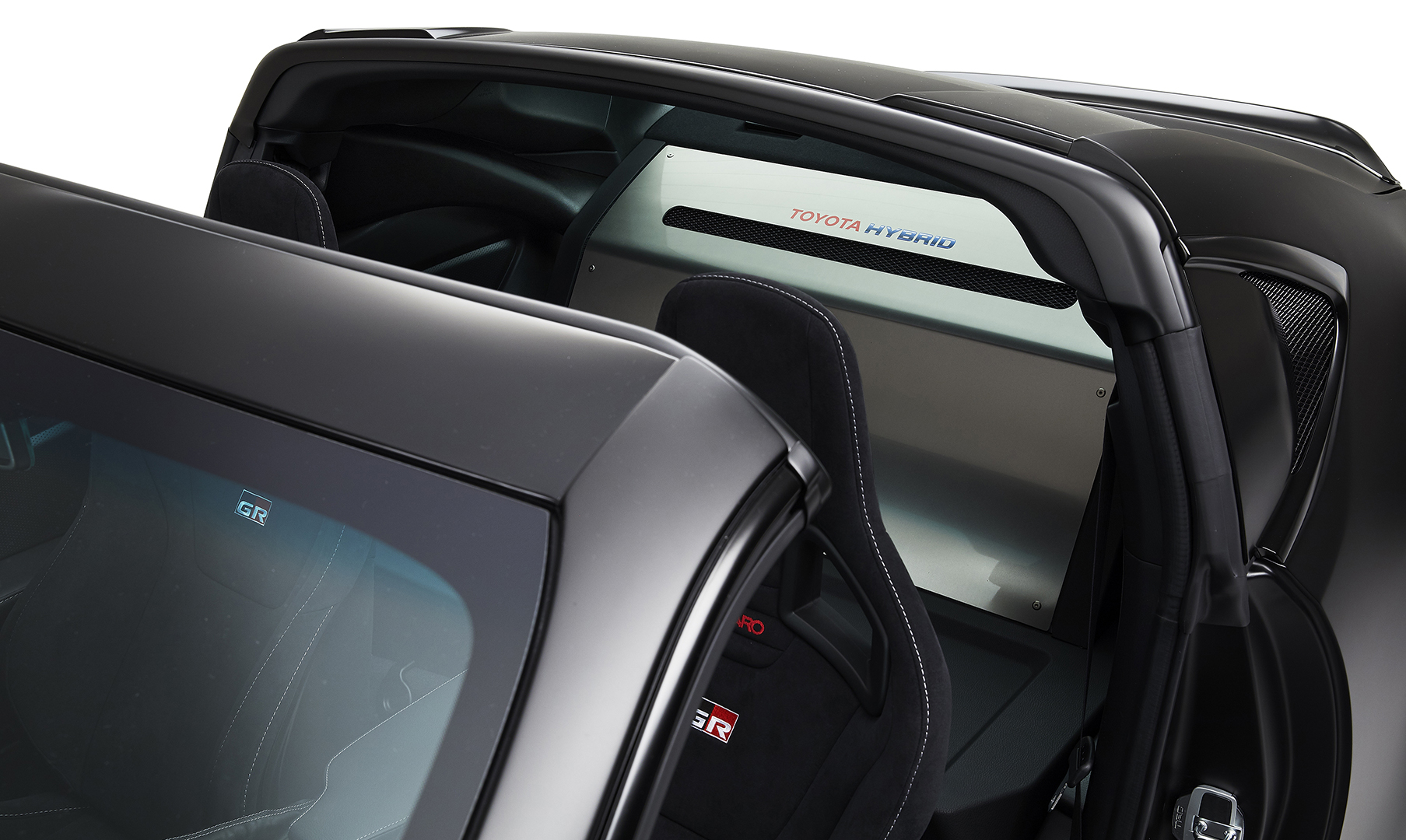 Under the bonnet the GR HV Sports concept is powered by the same THS-R (Toyota Hybrid System-Racing) technology refined by the TS050 Hybrid, offering genuine sports car thrills.
Read more: Toyota's history at Tokyo motor show
From the driver's seat, a selection switch to choose the automatic gear position is located in the centre cluster to simulate a racing car-like ambience. The ignition switch is located on the gear shift.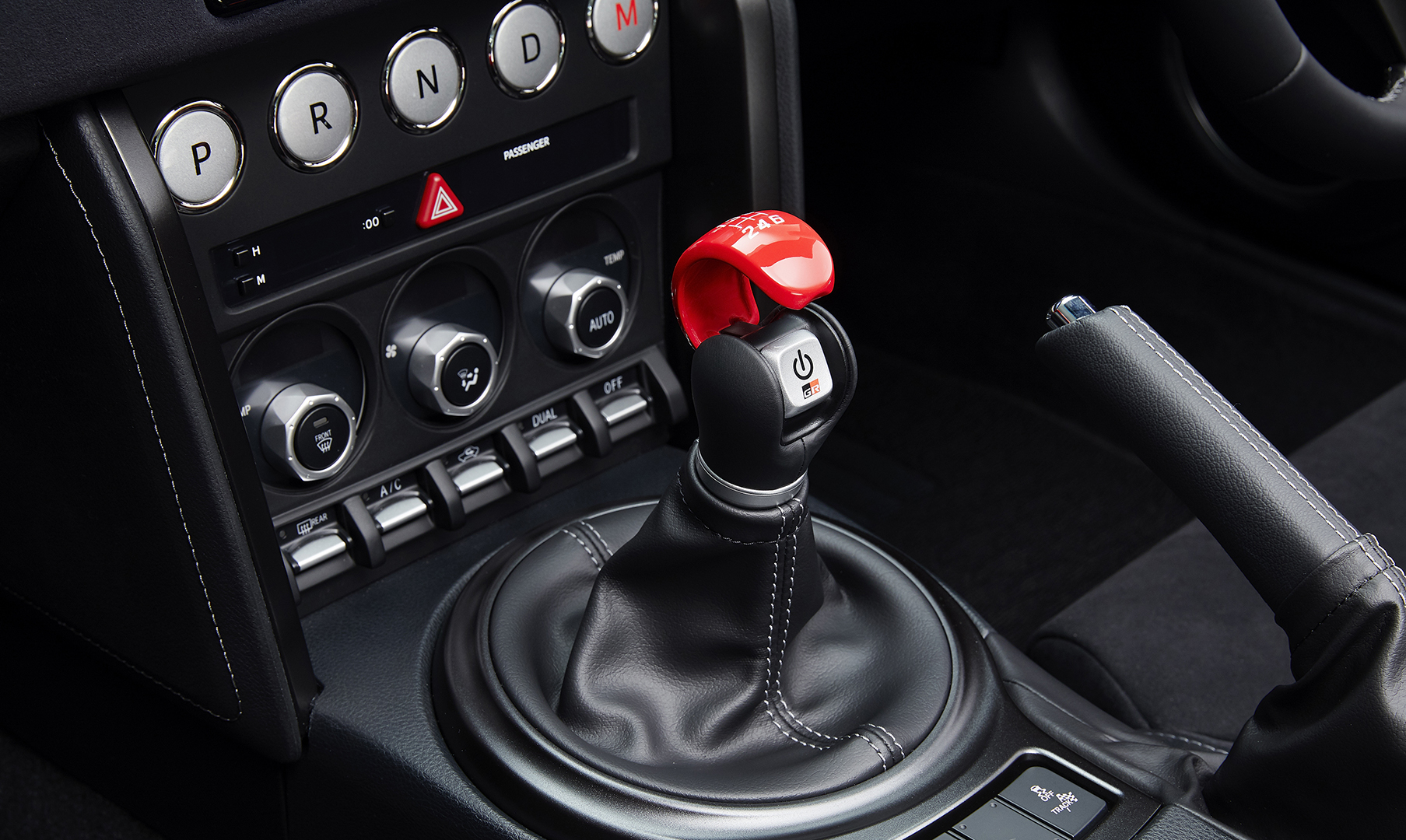 Switching to manual mode is possible with the single press of a button, and six-speed manual-style driving with H-pattern shifting can be enjoyed (the car is an automatic).
The hybrid battery is mounted near the centre of vehicle, contributing to improved performance as a sports car.
Main Specifications
Name
Length
(mm)
Width
(mm)
Height
(mm)
Driveline
Seats
GR HV Sports concept
4,395
1805
1,280
Front engine, rear-wheel-drive
2
The Tokyo Motor Show takes place from October 25 to November 5 at Tokyo Big Sight. Keep an eye on the ToyotaGB blog for all the latest updates.