Silverstone. Home of the British Grand Prix, and over one February weekend home to the inaugural Toyota Parallel Pomeroy Trophy.
The event was run in tandem alongside the Vintage Sports Car Club's Pomeroy Trophy, which Toyota GB entered in 2018 with two Yaris GRMNs and a 1967 Corona.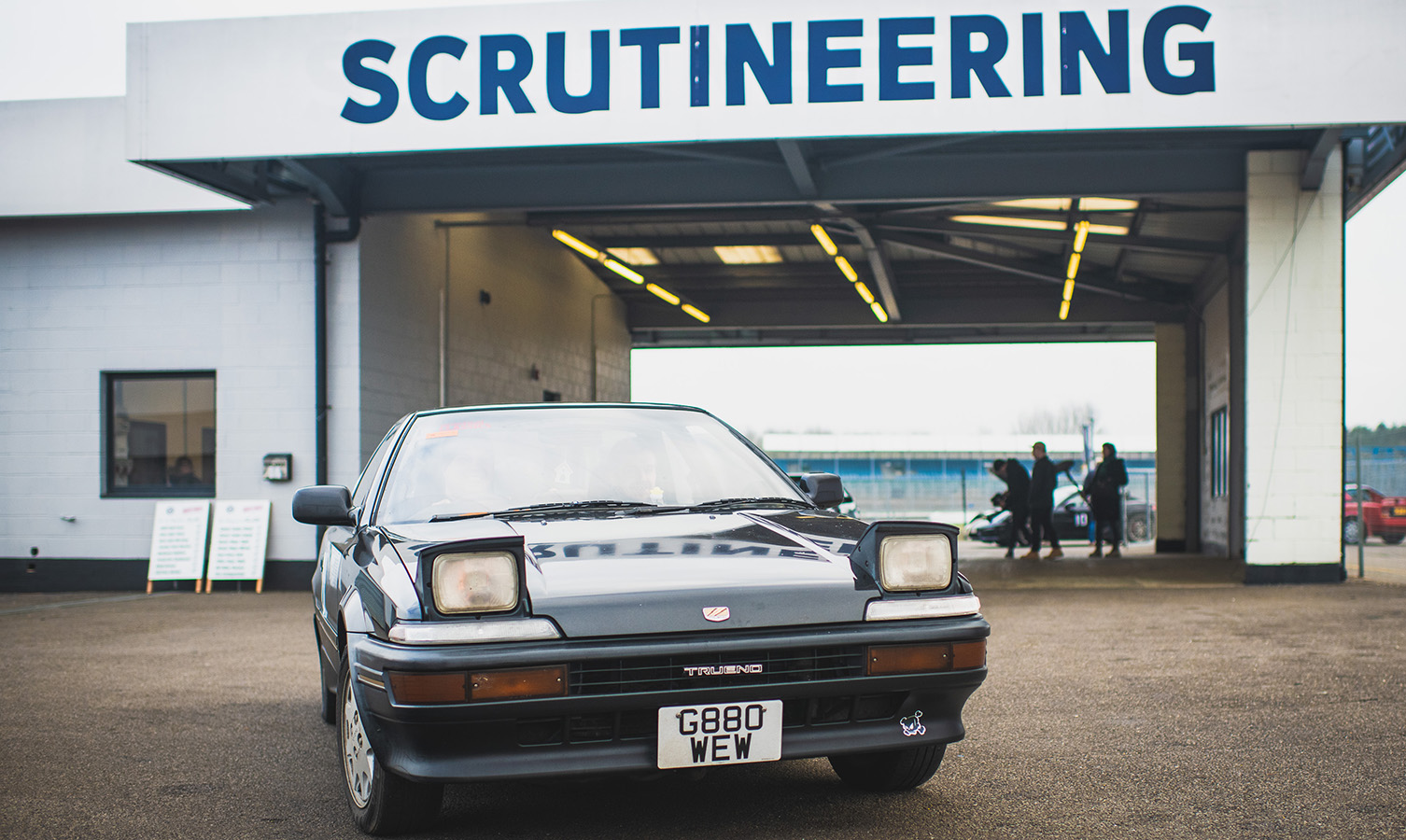 Since 1952 the men and women of the VSCC have been gathering annually to put any car that turns up through a series of tests that determine its worthiness as a touring car. The 'Para Pom' took the founding principles of the VSCC's event and gave them a Toyota twist.
Toyotas old and new arrived at the Northamptonshire circuit at dawn to take part, with every driver eager to learn the answer to one question: Was their Toyota the best?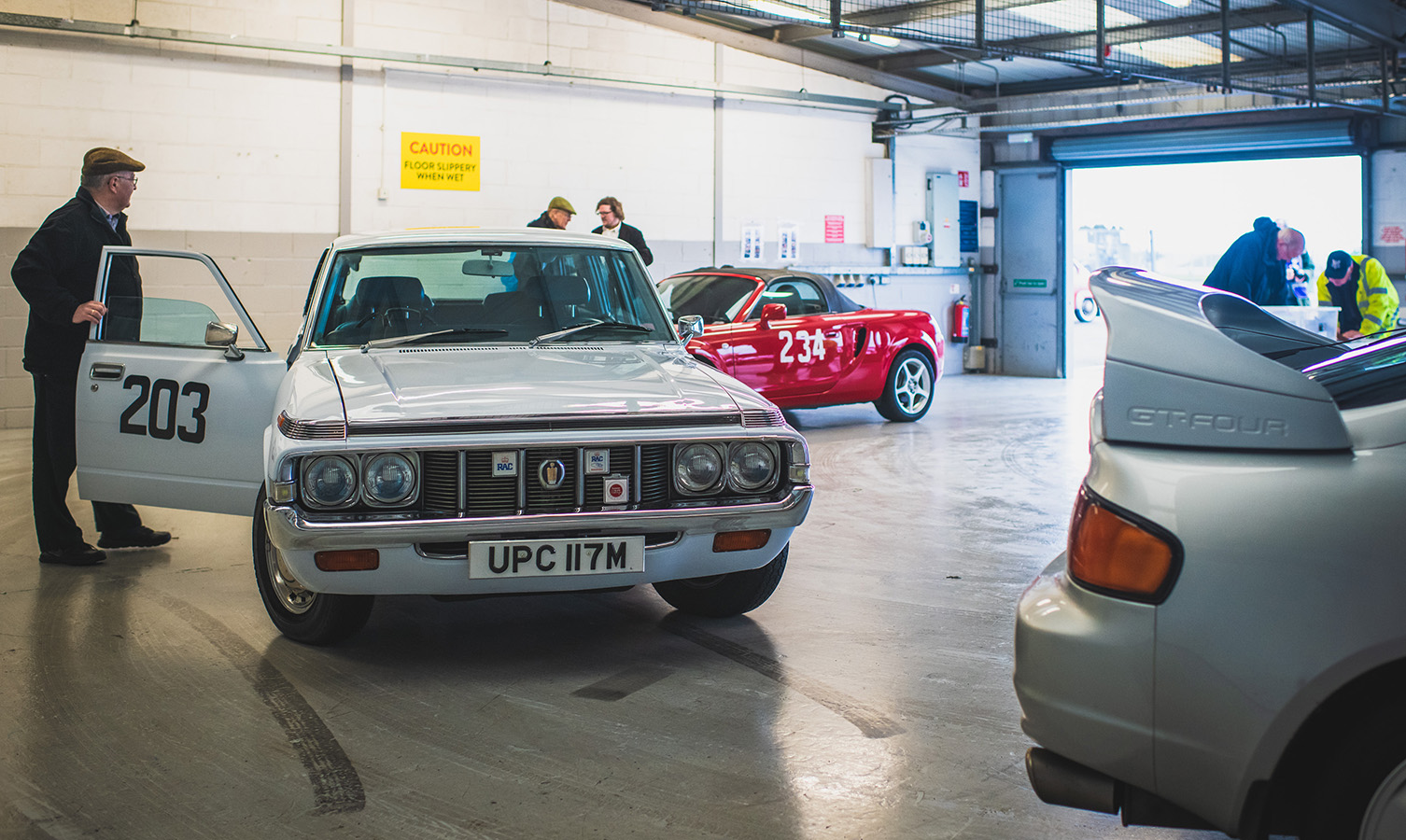 We certainly had a comprehensive range of models to judge. A 2006 Aygo parked up next to a Yaris GRMN. All four generations of the Prius lined up alongside all three generations of the MR2. A pristine 1981 Celica Supra went head-to-head with a dinky Toyota iQ. It was all to play for.
Parallel Pomeroy Trophy: the tests
The first challenge was the traditional Suitcase Check, which is a simple matter of testing if two standard-sized VSCC suitcases will fit in the boot of the car. Unfortunately, despite some desperate attempts, this meant early penalty points for those competing in an MR2.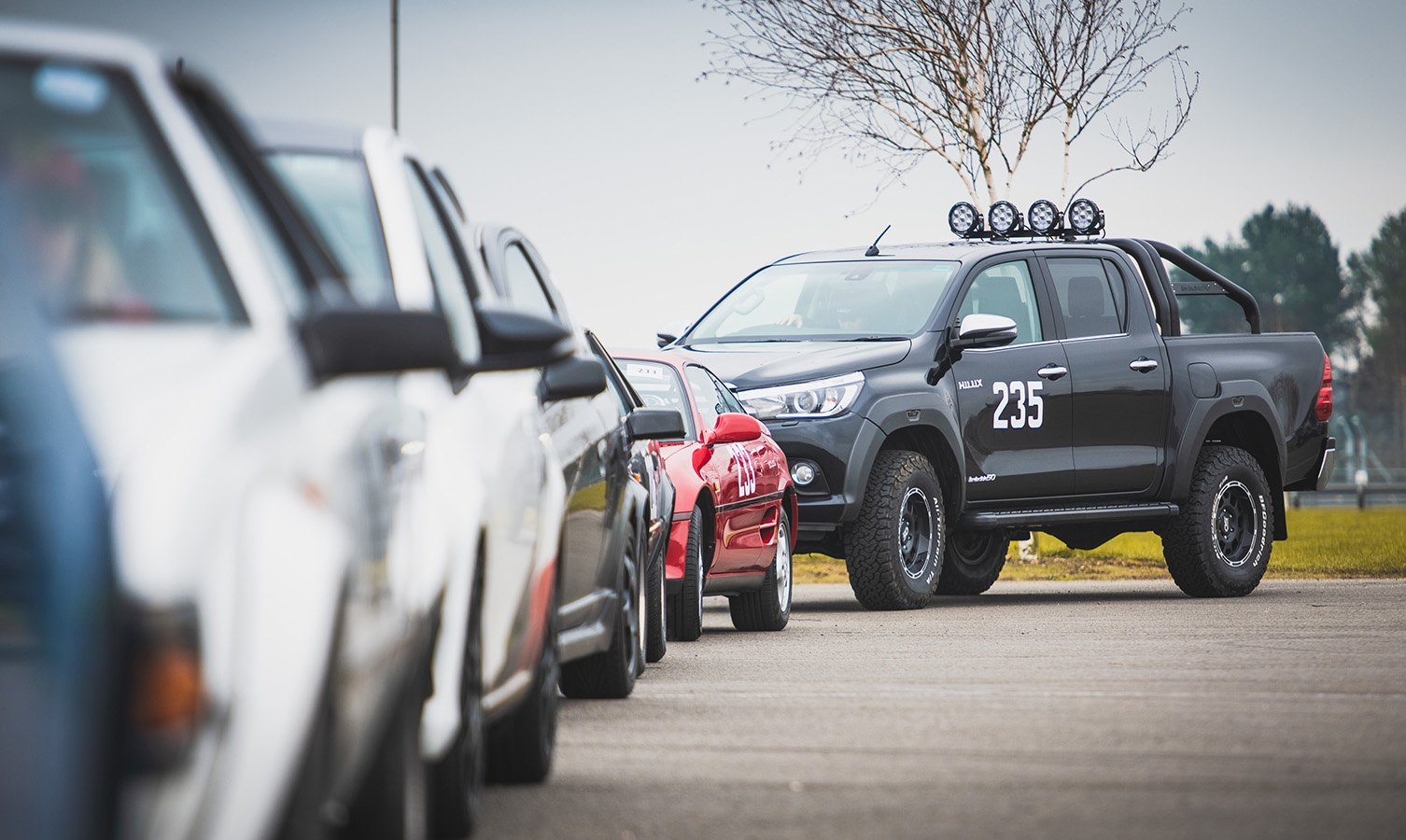 Next up was the slalom challenge, which put the cars' agility and the drivers' ability to the test. Weaving in and out of a set of cones and stopping at just the right point, drivers were timed and penalties were issued for those who overshot the finish line. "I gave it a good push around the slalom course and it handled beautifully," Celica owner Rob Johnson told us on his way back. "I've entered car shows in this car, but never anything like this."
Then came the acceleration and braking test. Cars were encouraged to hit the braking line at whatever speed they chose, but the challenge was ensuring their car came to a stop in the correct area. Many drivers were grateful they had another attempt at this in the afternoon!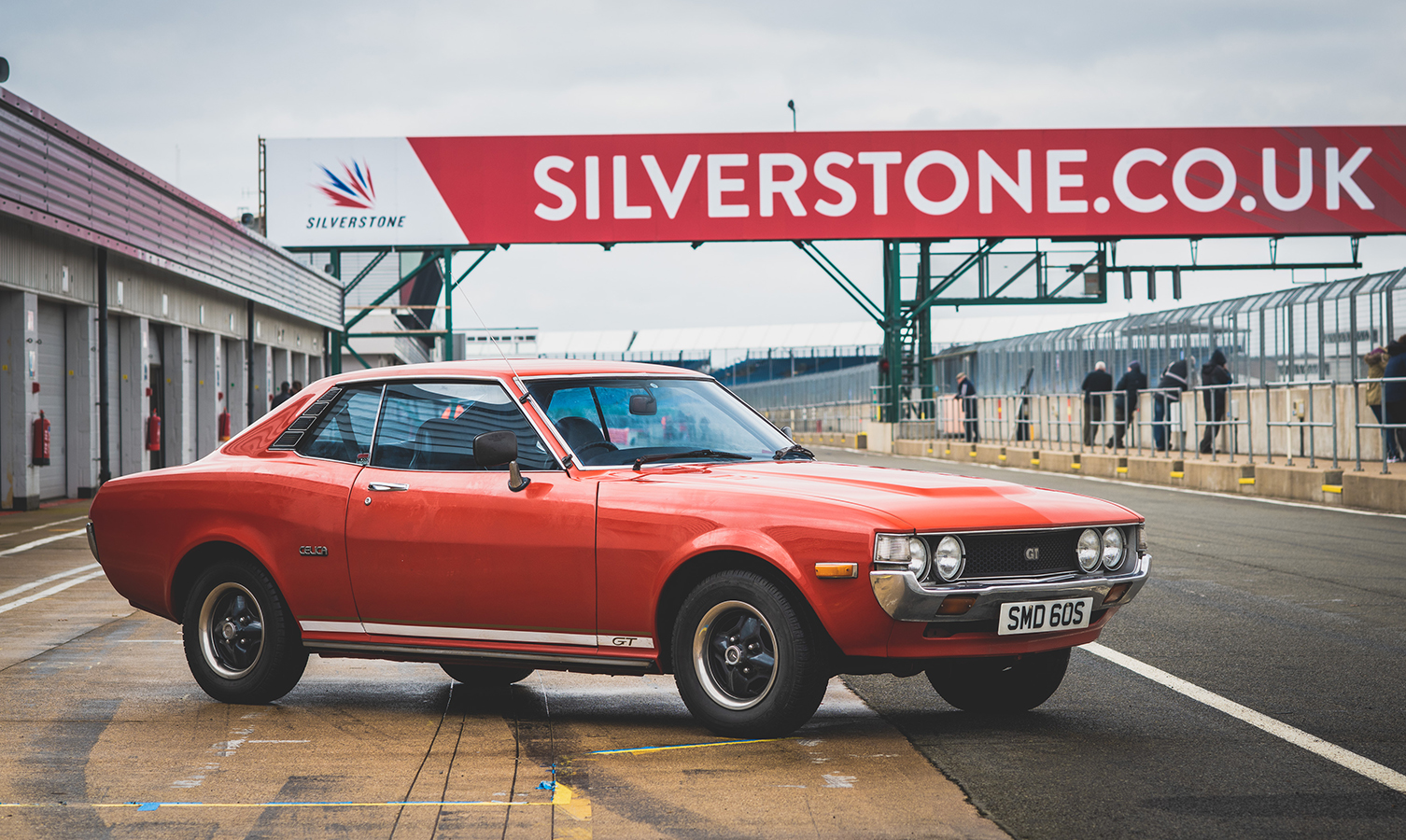 The final test was similar, but with the added complication of reversing halfway through. It meant that drivers had to be very aware of the stop and start lines, as well as handy with the gears in order to shave off as much time as possible.
Parallel Pomeroy Trophy: the results
All 40 competitors also got the chance to show off their pride and joys with three parade laps around the famous Silverstone Grand Prix Circuit. All that remained was the prizegiving, with the Toyota iQ proving the winner, pipping the Celica GT-Four and Yaris GRMN to the honour of the first victor of the Toyota Parallel Pomeroy Trophy.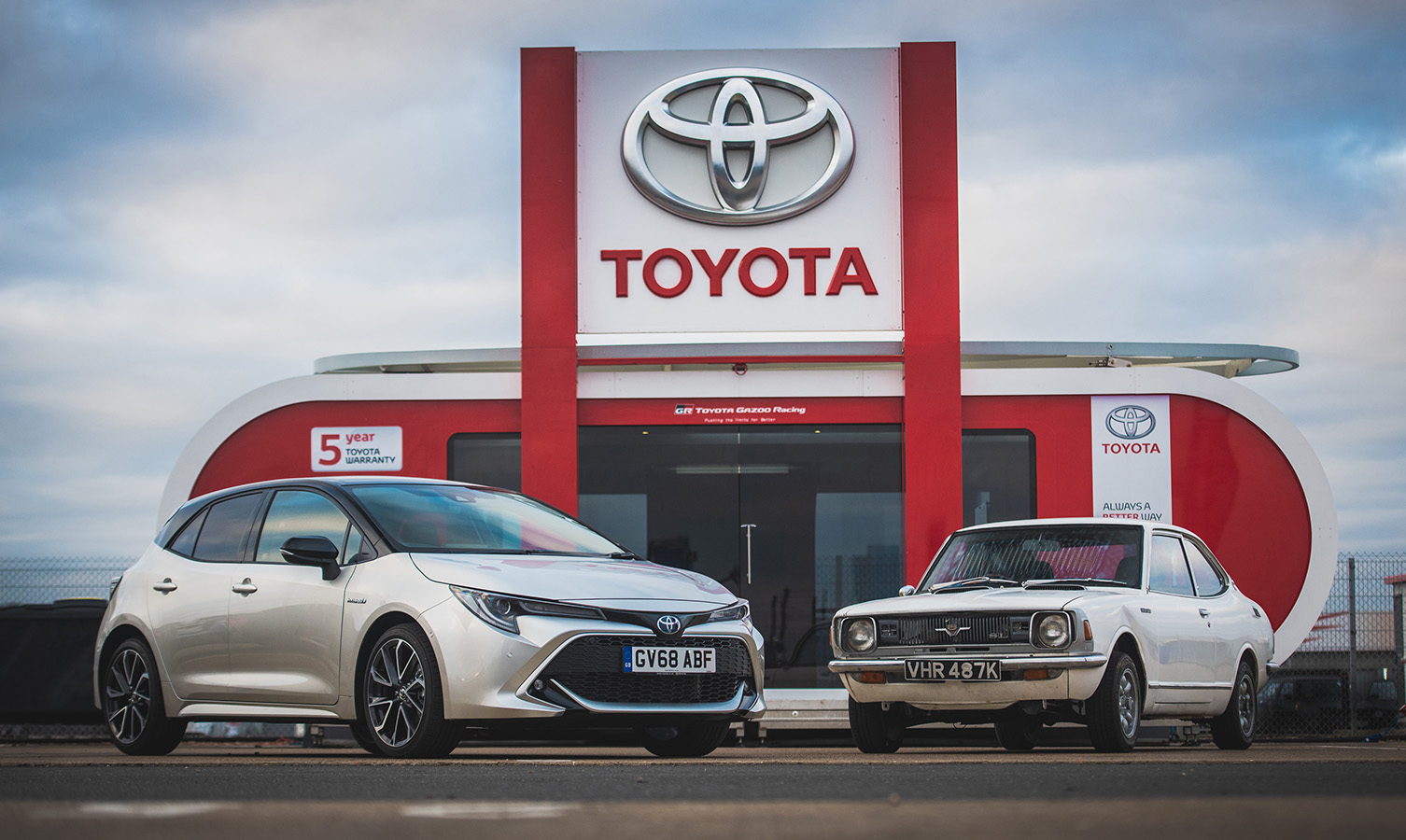 Read more: How did the Yaris GRMN do in the 2018 Pomeroy Trophy?
As our guests departed, they left with kind words. For entrants like Nigel Ngo, who brought along his trusty Avensis, it was a whole new world: "It's the first time I've entered an event – I saw details of it and thought it sounded interesting. The parade laps around the circuit were good fun, although it certainly isn't made for the track!"
Parallel Pomeroy Trophy 2019 final results
No. 227 | 2013 Toyota iQ (Richard Seymour)

No. 215 | 1998 Toyota Celica GT-Four (Russell Giddings)

No. 232 | 2018 Toyota Yaris GRMN (Ben Huxtable)