Doing their bit for Toyota's bid to raise £1 million pounds for Comic Relief's Red Nose Day 2015, ruff-ly 20 dogs dragged their owners along to SLM Toyota Uckfield for Doggy Day Care and a sponsored walk on 28 February.
Their enthusiastic owners swapped the usual Toyota creature comforts like rain-sensing wipers and traction control for waterproof coats and wellies as the party set out for its walk in typically British weather.
The route took the pooch posse for a five-mile trek through the parks and trails around the East Sussex town before the group converged back to the warmth of SLM Toyota for some doggie treats washed down with a well-deserved drink of water. Tea, coffee and cake were a welcome sight for the owners too.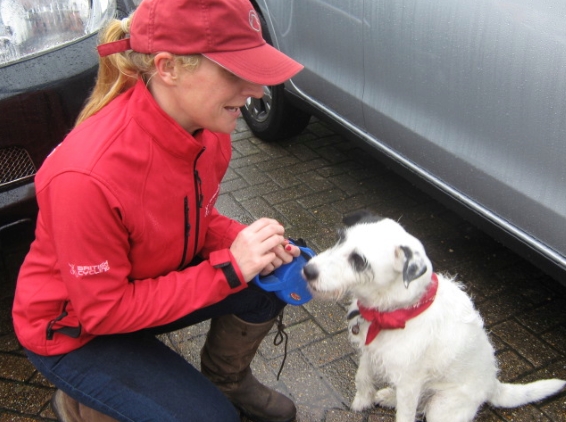 After drying off and warming up, the dogs had the opportunity to get their picture taken as well as explore the showroom models, paying particular attention to bootspace, of course. The day was finished off with a prize-giving ceremony, with dog toys awarded for Best Behaved Dog, Worst Behaved Dog, and Waggiest Tail!
The support of Toyota's four-legged friends and their owners raised £270 for Comic Relief on the day, bringing SLM Toyota's total to more than £1000 raised so far for Red Nose Day 2015.
If you'd like to do your bit for Comic Relief, pick up a Car Red Nose at your local Toyota dealer or from the official Toyota Ebay page.
(Images courtesy of SLM Toyota on Facebook)