Have you spotted a 2019 Toyota Corolla on the road in the UK? Earlier this year, ten trial models were sent out on public roads as part of Toyota Manufacturing UK's rigorous pre-production test regime.
Each of the ten cars were built at the Burnaston plant in Derbyshire – where all Corolla Hatchback and Touring Sports models destined for Europe will be produced – and heavily camouflaged to conceal their true identity. Similarly, the quality assurance inspectors behind the wheel were under strict instructions to remain tight-lipped if questioned by members of the public.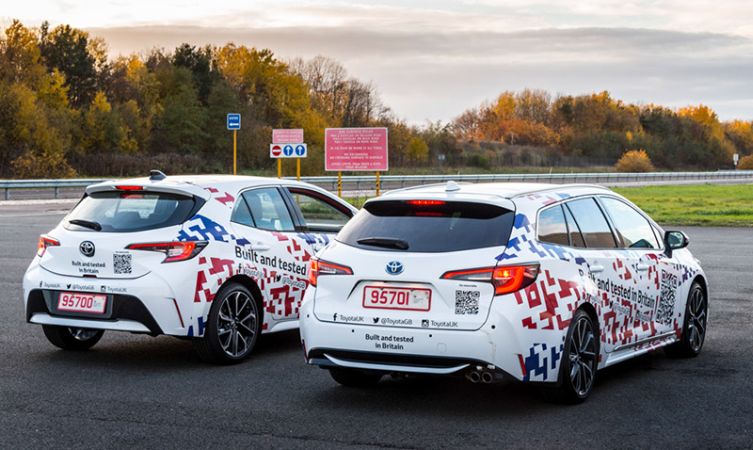 This week, however, another four pre-production trial cars are travelling around the country undergoing the final round of testing in advance of the start of production. Indeed in a European first, the disguises have been removed and replaced with these arresting body wraps in order to actively encourage public interaction.
To understand what sort of test procedures these trial Corolla models are subjected to, we caught up with Tim Fisher, senior engineer in Toyota's Quality Assurance division at Burnaston.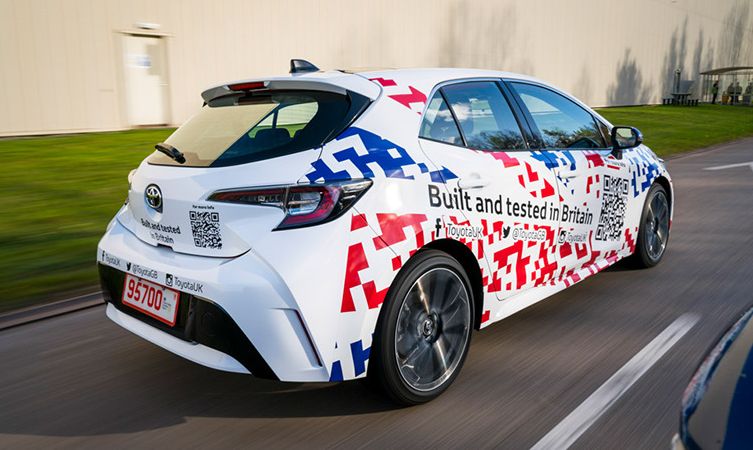 2019 Toyota Corolla: quality assurance
"In terms of appearance," Tim begins, "the design of the new Corolla is finalised, having been approved both globally and on a European level. So the purpose of these trial cars is to ensure that Burnaston is ready for series production and that future customers will be nothing but delighted with the quality and functionality of their new Corolla."
With that in mind, Tim reports that the Quality Assurance division is tasked with evaluating the vehicles from two perspectives. First, that they meet Toyota's usual and very strict quality, durability and reliability criteria, delivering a level of performance that matches or exceeds the design brief.
"But since these measures are not necessarily representative of how a customer might use the vehicle," Tim continues, "the test programme also serves to help us evaluate the car from a customer's perspective. As well as understanding how the car handles and performs in the real-world, we must take into account how people actually use or adapt features for their own purposes.
"For example, people might try to fix air fresheners in vents that weren't designed to have anything attached to them. They might need to transport a dog, and they might throw luggage into the boot rather than secure it in a specific place as a professional tester is required to do. These are part of a series of bespoke, real-life tests we've designed to identify potential sources of customer dissatisfaction.
"We are in constant communication with the evaluation departments in Europe and Japan, the manufacturing teams in Burnaston and our local component suppliers. If we identify any areas of concern, our findings are fed back so the cause or issue can be swiftly rectified before the start of production."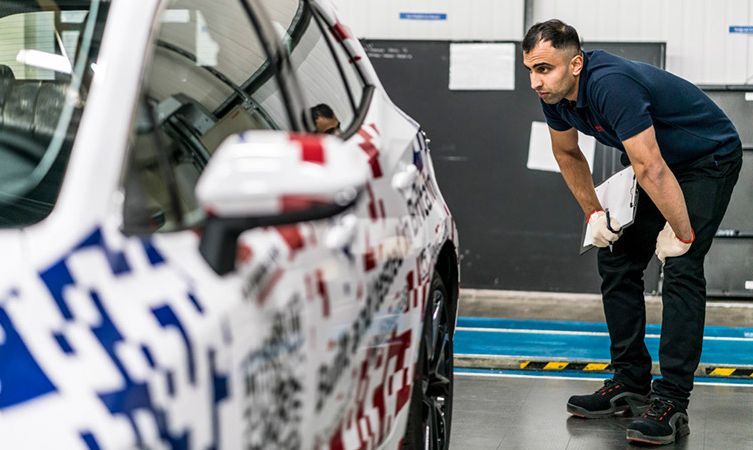 Tim and his immediate team are not alone in their endeavour to perfect the new Corolla. Joining them in this exciting pilot activity is an additional crew of 104 testers chosen from among Burnaston's entire staff roster. They span all ages and walks of life, each offering a unique, less formula-driven perspective that is similar to that of a regular customer. Many have also been given luggage, children's car seats and all sorts of everyday items to manage at the same time.
Working as an enlarged Quality Assurance team, Tim's target for these final four trial cars is to compress three months' worth of customer driving into nine stages. Each Corolla will complete around 2,000 miles, focusing on four areas of typical UK car-life: family commuting, town driving, motorways and hilly country routes.
Tim admits that the programme has been a logistical challenge but he anticipates that it will be invaluable in broadening the scope of vehicle research and development. Everybody involved in the project is excited about the start of Corolla production at Burnaston. We hope this last push increases public perception of the fine-tuning and quality control carried out here in the UK and raises anticipation for the return of Toyota's most iconic model.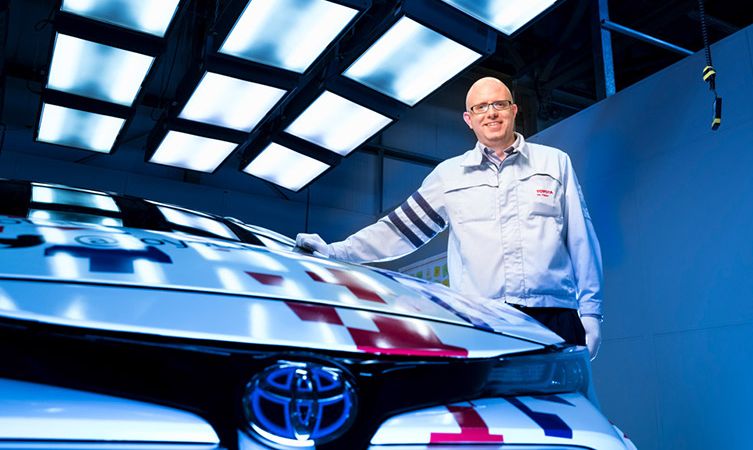 Did you know that one of Toyota's subsidiaries developed and pioneered the use of QR codes? Learn more by clicking this link.