Co-wheels Car Club is taking delivery of 80 new Toyota hybrids and city cars as it expands its national fleet. The business operates on-street car hire in more than 60 UK locations and also provides fleet management services for numerous organisations.
Its success means it is investing in more cars, prompting an order 80 new Toyota models through Toyota and Lexus Fleet Services, with a mixture of new Aygo, Yaris Hybrid and the rechargeable Prius Plug-in hybrid.
Richard Falconer, Co-wheels Director, said: "Co-wheels is pleased to use Toyota to supply and support our growing car club operation. It has continued to provide us with an excellent delivery service, backed up by very positive after sales input.
"Our members are attracted by the environmental benefits that can be achieved by using hybrid and low-emissions vehicles, and we see Toyota as the leading provider of these vehicles. The success we have witnessed to date gives us reason to think that our relationship with Toyota is set become stronger in the future."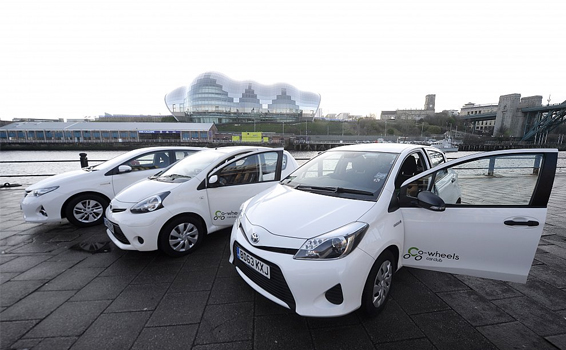 The new vehicles, acquired on a two-to-three-year renewal cycle, are finished in Co-wheels' livery and equipped with a telematics system designed to create a fully connected, shared resource.
Club members can book cars any time of the day or night and access their vehicle with a simple swipe of their personal smartcard. This gives keyless entry and enables the club to keep constantly updated on driver identification, trip data and vehicle status, via a cellular network.
Neil Broad, Toyota and Lexus Fleet Services General Manager, said: "We are pleased that Co-wheels continues to regard low-emissions Toyota vehicles as an intelligent choice for its mobility programme, helping more people enjoy access to cars that are safe, reliable and very environmentally efficient."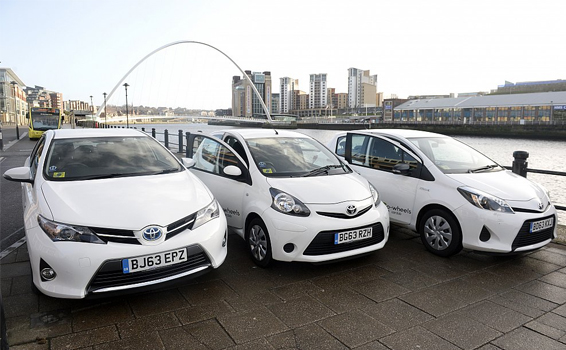 Details in this article were correct at the time of publication.