Last week, Toyota was named as the world's most valuable automotive brand by leading brand consultancy Interbrand, just as we unveiled our latest product – the Ponam-31 yacht. And that got us thinking about some of the innovative and world-leading non-automotive products that Toyota makes throughout the world. Here's seven of particular interest.
1. Boats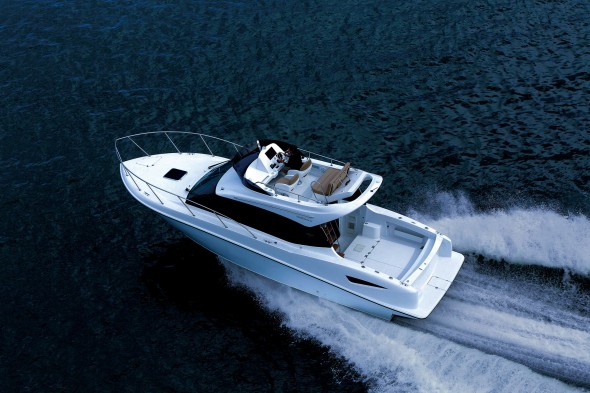 Toyota entered the marine business in 1997 with the Ponam-28. All Toyota boats feature automotive engines that have been specifically tuned for marine applications – if you already knew that feel free to give yourself a pat on the back.
Our latest oceanic offering – the Ponam-31 – represents a new class of boat, the sports utility cruiser. Equipped with two, 3.0-litre direct-injection diesel engines derived from the Land Cruiser Prado, the 31-foot vessel provides accommodation for up to 12 people and costs 29,700,000 yen in Japan – around £170,000.
2. Robots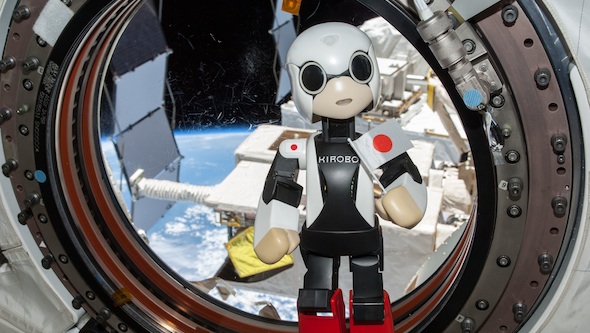 Since 2011, the Toyota Motor Corporation has run a 'Partner Robot' programme. Comprising four categories – Medical and Welfare Support, Mobility Support, Life Support and Work Support – a series of robots have been invented under the programme, including the Walk Training Assist and Balance Training Assist robots, which are designed to assist in the rehabilitation process of injured hospital patients.
Additionally, Toyota developed the human face recognition software for Kirobo – a cute 34cm-tall robot who became the first robot ever to speak in space in August 2013. He joined astronaut Kochi Wakata of the Japan Aerospace Exploration Agency (JAXA) on a mission which launched from the Tanegashima Space Centre in Japan. Once in space, Kirobo said: "On August 21, 2013, a robot took one small step towards a brighter future for all."
3. Houses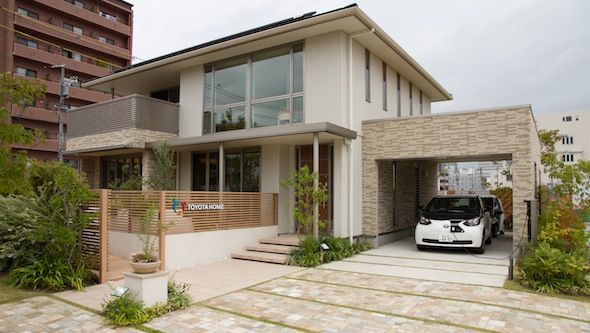 Hardened Toyota fans may already be aware that Toyota builds houses, but it might come as a surprise to learn that we've been doing so since 1975!
Constructed around the mantra of "Truly wanting to make Japanese homes better", Toyota began experimenting with bricks and mortar by building a lineup of detached housing products using a variety of different building techniques. Later, this construction work expanded to include condominiums and rental housing. In 2003, the Toyota Housing Group was established, and was fully operational from January 2004.
Today, Toyota builds around 15,000 homes a year. Pictured above is a state-of-art dwelling, equipped with solar panel and charging points for EVs. It's situated in one of two 'Ecoful Towns' near to Toyota City in Tokyo; across the two sites, 67 such buildings have been installed to offer a glimpse of a sustainable future. In October last year, properties in each town went up for sale at around £320,000 each.
4. Fork lift and pallet trucks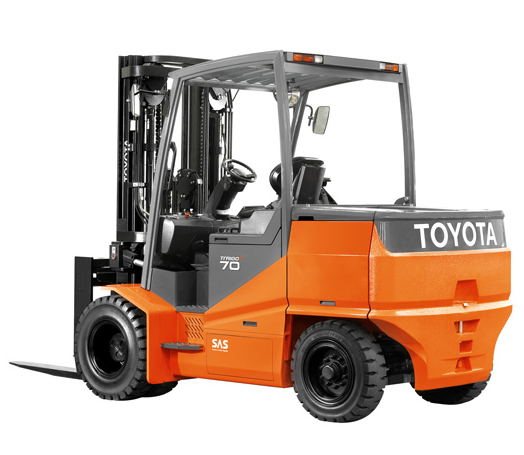 Toyota Material Handling UK produces forklift and pallet trucks at three European factories in France, Italy and Sweden. Toyota forklifts and their derivatives have won multiple awards for their design – the respected International Forum (iF) Product Design Award 2014 was awarded to the BT Movit N-series light-duty towing tractor.
Toyota forklifts are world-renowned for being equipped with intuitive technologies such as the Toyota System of Active Stability (SAS), which improves truck stability.
Toyota Material Handling UK is part of Toyota Industries Corporation (TICO), who operate in four business sectors: automotive, materials handling, textile machinery and electronics. Toyota Industries was founded in 1926 by Sakichi Toyoda, whose automatic loom revolutionised the Japanese textile industry.
5. Sewing machines
In the world of haberdashery, Toyota is sew ahead of the competition. Toyota has been producing sewing machines since 1946 and the first Toyota sewing machine was constructed under the guidance of Toyota Motor Corporation founder, Kiichiro Toyoda. Toyoda's philosophy was that every machine should be "Functional but yet Beautiful".
Today, you can buy a Toyota sewing machine direct from Toyota Home Sewing, with prices starting from £99; they are also available from most major electrical retailers.
6. Buses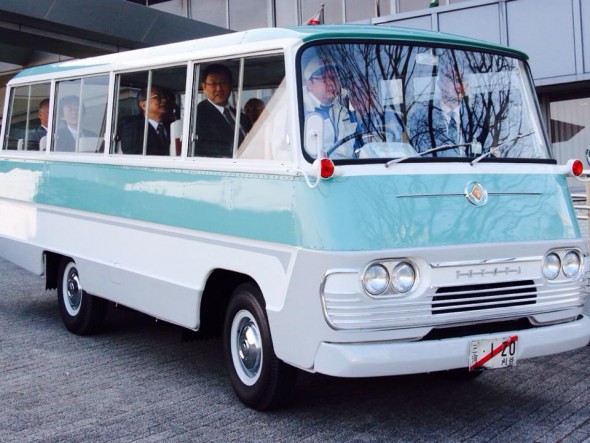 Toyota has been building the Coaster bus since 1969. Like the Corolla, Land Cruiser and Hilux, the Coaster is a mainstay of Toyota's global success, an important part of the company's heritage. The modern version – available as a hybrid – can be seen today all round the world, from Hong Kong and China to Bolivia and Panama.
7. QR codes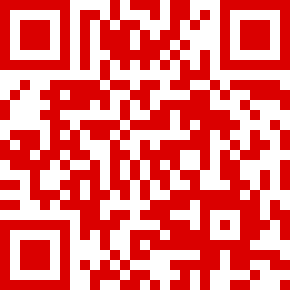 Denso-wave Inc. is a subsidiary of Toyota Motor Corporation and is credited with creating the Quick Response (QR) Code, way back in 1994.
The code was originally developed to manage automotive component inventories in Denso plants. Traditional bar codes were conventionally used, but as the need increased to include more information in a limited space, Denso set up a team in 1992 to develop a new code, and in two years the QR Code was developed.
Because a QR code carries information in both vertical and horizontal directions, it can store several hundred times the amount of data carried by a bar code. In fact, over 7,000 numeric characters can be encoded in one QR code.
If you're wondering where you recognise the name Denso from – it's probably from the side of the Toyota Hybrid TS030 & TS040 endurance racing cars, for which the company provides electrical components.
Where next?
6 innovative projects from the Toyota Motor Corporation
5 of the wackiest Toyotas ever produced
13 pillars of the Toyota Production System