After a brisk three months of hard work the winners of the iQ competition were announced in a celebration of young designers' work at the Royal College of Art.
Joint winners were Yusuf Muhammad, with his keyboard mounted mini screen to help slow typers, and Dominic Hargreaves, who is bidding to put a stop to bike thieves with a lock that hoists bikes out of harms' way.
These two designs won their respective categories of Living Room and Garage, while Graeme Davies took the top spot in the Kitchen category with his efficient ice tray.
The RCA played host to the awards day, with each of the 12 finalists presenting their designs to a panel of judges which included top designers Ron Arad, head of Design Products at the college, and industrial designer and RCA visiting professor Sebastian Bergne.
Other judges included Lynda Relph-Knight, editor of Design Week, and Lance Scott, chief designer at Toyota's ED2 base – and designer of the iQ concept first shown at 2007's Frankfurt Motor Show.
Lance Scott said: "For me, the RCA is the place to come for cutting-edge design.
"We felt there were two projects we wanted to reward with the top prize.
"They were innovative, original ideas which hopefully we'll see in the shops in the future."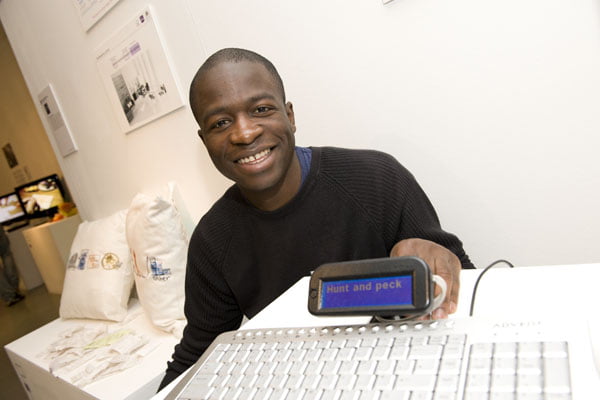 Yusuf impressed the judges with his approach to helping 'hunt and peck' typists – something he hopes will appeal to older or first-time keyboard users.
He is intending to use some of the money to develop extra features for the device like a spellchecker or predictive text which he thinks could help people with dyslexia – like himself.
Yusuf said: "I believed in the product, I was just looking for an opportunity to develop it.
"I jumped at the chance and couldn't believe it came through."
Dominic is determined to see his radical take on the bike lock make it from the personal prototype he made, to the public sphere.
He sees it being used in places like train stations to encourage cycling and take some of the stress off roads.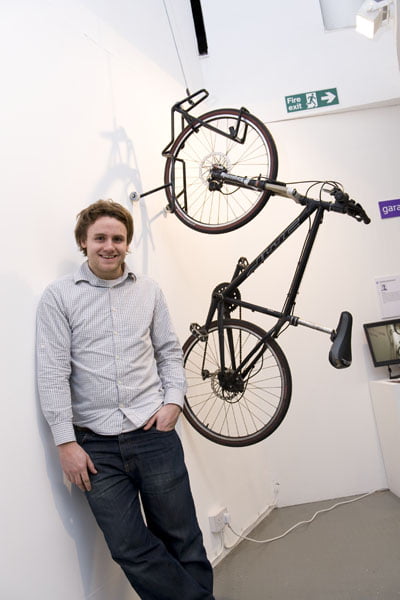 Dominic said: "The design interested me and I couldn't resist doing it.
"But it's one thing to have an idea on paper or film, and another to make it happen."
And Graeme is looking is looking to have his product ready for sale by the summer.
He said the iQ competition has had a profound effect on the young designers, allowing them to bring their ideas to the prototype phase.
"The competition spurs you into action – I can see people really raise their game," he added.
Sebastian Bergne said the students' designs were not operating in a vacuum, but were part of the same world of intelligent urban design that informed iQ.
"They are generally influenced by the problems we face – and similar problems which iQ faces," he added.
"They are responding to the same market and way of living, and they are the same problems we have all over the world, whether it's London, Tokyo or New York."
The iQ Design Challenge exhibition is at the Royal College of Art in Kensington Gore, London, until January 22, and is open to the public daily from 11am to 6pm.