Within Japan's motorsport community, Nobutero Taniguchi is something of a celebrity, recognised as one of the finest racing drivers in the GT300 class of Super GT and in top-level drift championships. His pace and pinpoint accuracy has been employed in numerous time attack challenges and video presentations, and he is also a columnist on Toyota's motoring enthusiast site Gazoo.com.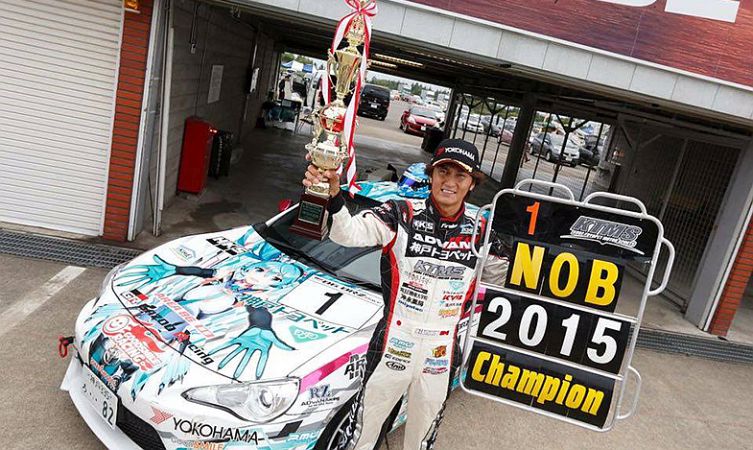 Although he started racing on motorbikes, Taniguchi's progression into four wheels and his passion for drifting was cultivated at the age of 19 behind the wheel of an AE86 Corolla. Soon afterwards he began entering drift competitions, and even used the car to make fast-food deliveries from his local tofu shop. Could he perhaps have inspired the creation of the Initial D series?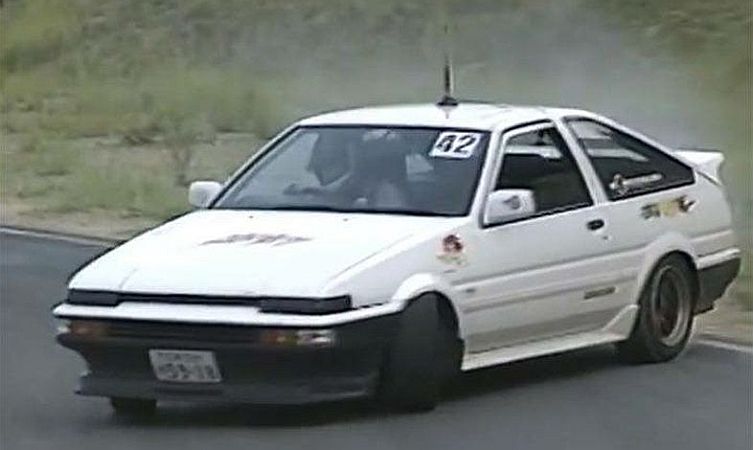 What we do know is that this little Corolla coupe began an ongoing affinity with Toyota. Nobutero's current collection of road cars includes a GT86, spiritual successor to the iconic AE86, a third-generation Prius, and a domestic model Alphard MPV. As you can see from the images below, all of these have been modified to suit his personal taste.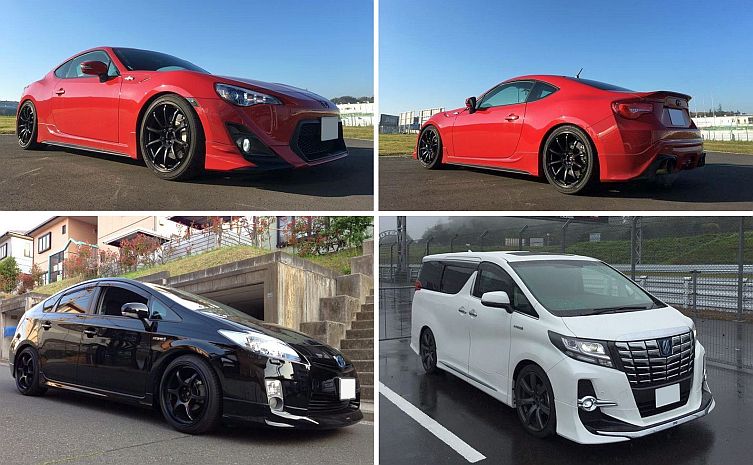 However, one of Taniguchi's recent columns revealed another very special addition to his fleet – a classic and extremely rare Toyota… but with a difference.
Toyota Sports 800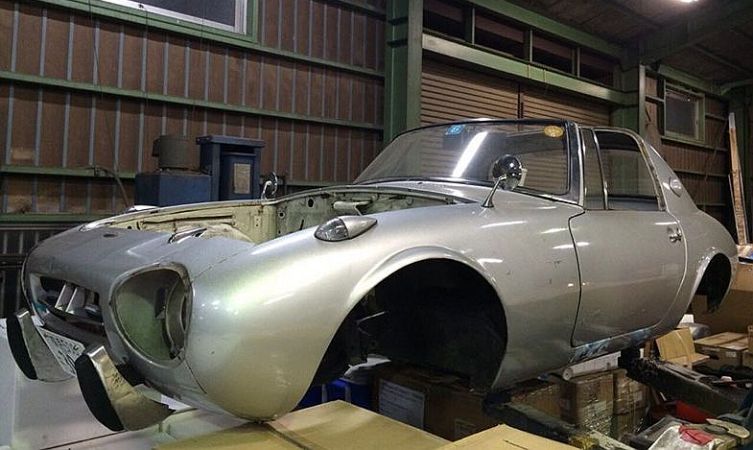 Affectionately referred to by enthusiasts as Yota-Hachi, a shortened Japanese form of 'Toyota 8', the Toyota Sports 800 was Toyota's first production sports car. Despite the model's diminutive size it became a giant-killer in domestic motorsport, notably in endurance races where the model's unique combination of speed, reliability and economy gave it a competitive edge.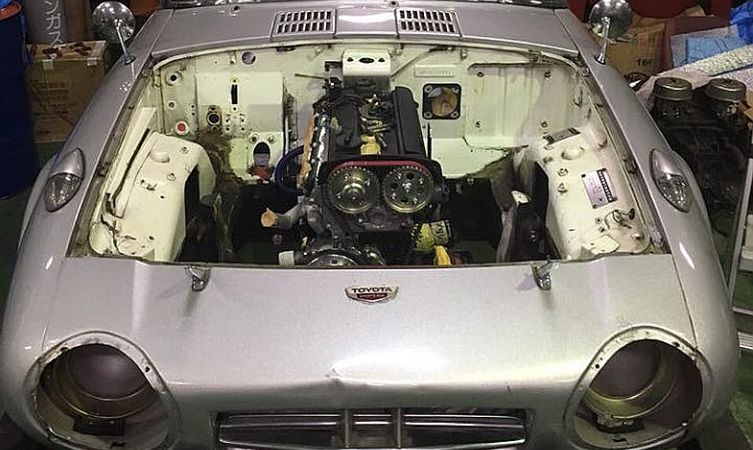 Evidently undergoing major work, Taniguchi's Sports 800 is being approached as a 'restomod' project, where restoration goes hand-in-hand with modification. Since production ceased around 50 years ago, sometimes the only spare parts available for the little coupe are either non-original components sourced from the aftermarket, or parts from other vehicles that can be adapted to fit.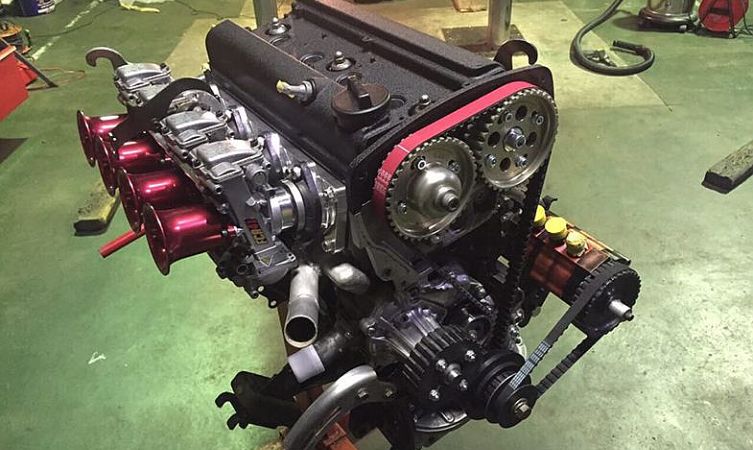 Taniguchi's plan is to turn the endearing little Sports 800 into a drift car. In order to do this, the original 790cc engine is being replaced with a high-revving 1.6-litre 20-valve 'Black Top' 4A-GE powerplant from the domestic AE111 Corolla Levin coupe produced from 1995-1997.
Breathing through individual throttle bodies and delivering upwards of 165bhp in a bodyshell that weighs little more than half a tonne, Taniguchi hopes this engine will help make his Sports 800 a giant-killer once again.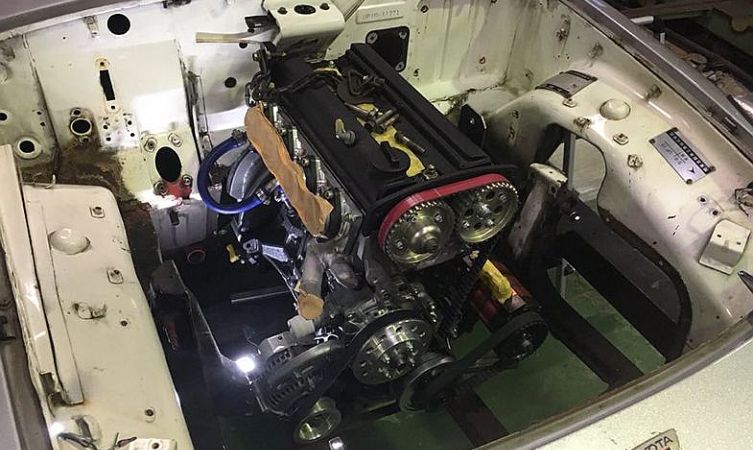 Switching a shallow, horizontally opposed engine for a relatively tall in-line four-cylinder unit has not been straightforward, however. In fact, it was discovered that the only way to squeeze the 4A-GE under the bonnet with sufficient ground clearance was to convert the engine to a dry sump system. This is where the oil for lubricating the engine is fed from and returned to an independent reservoir rather than stored in a self-contained but bulky 'wet' sump arrangement under the block.
Although the original plan was to pair the engine with a Toyota T50 transmission from the AE86, this has since been changed to a six-speed J160 manual gearbox from the domestic Toyota Altezza RS200. Tanaguchi has not revealed the reason for this change but it may concern a lack of space inside the Sports 800 cockpit.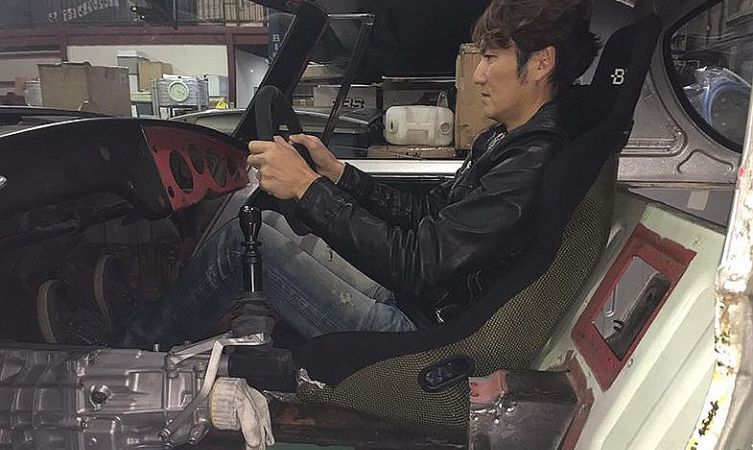 We hope you agree that this is a fascinating project with a tantalising aim. Perhaps it also fulfills an inner desire in Taniguchi to return to his roots as a drift driver in a classic Toyota. Of course we will keep an eye on the Gazoo site and reveal further updates as and when they are published.
Learn more: History of the Toyota Sports 800
Read more: GT86 fleet recreates classic Toyota racing liveries