Frank Wrathall led the Toyota Avensis privateers during qualifying for the second meeting of the Dunlop MSA British Touring Car Championship season at Donington Park.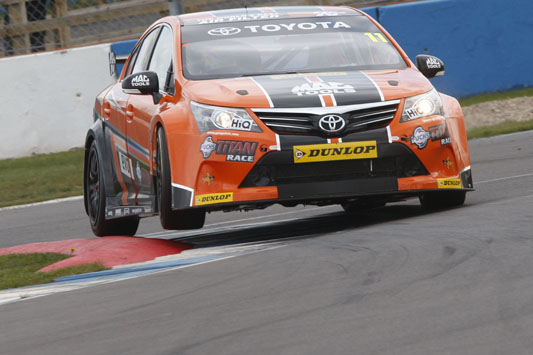 During the rain-affected session at what is 'home circuit' for his Avensis, Dynojet Racing driver Frank posted the 11th quickest time, only a second away from pole position. Unfortunately for Frank, the light rain that fell during the session, a red flag and a slight technical issue towards the end of the 40 minutes of running hampered his hopes of lining up inside the top 10.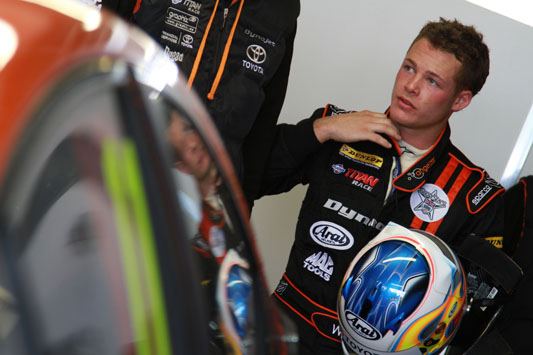 "It's a bit disappointing as we had a decent first run in the session and we improved the car, but then the red flag came out when I'd set my quickest time in the first sector," he said. "I had to bide my time when the circuit was damp and then when the circuit dried and I was on my fastest lap, we had a slight problem which meant I couldn't show our maximum potential. I think we would have been three or four places higher up the grid.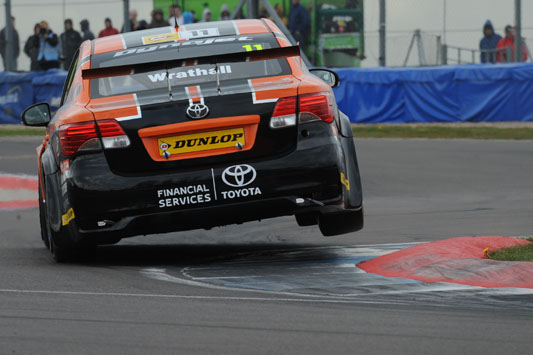 "The car feels good and I'm confident for tomorrow as I think we will have strong race pace."
Rookie Adam Morgan and his Speedworks Motorsport team-mate Tony Hughes endured a more troubled session and will line up respectively 20th and 21st on the grid.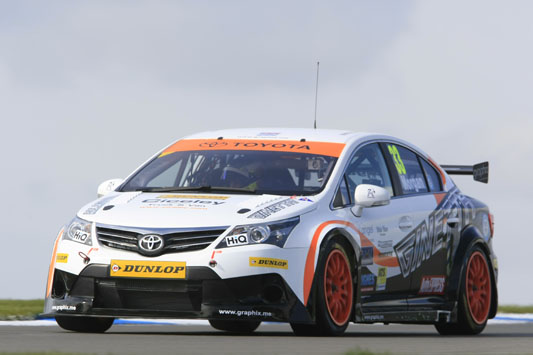 Adam had hoped to join Frank in challenging towards the top 10 but saw his session come to a premature end with a spin into the gravel at Redgate, bringing out the red flags in the process. Although he returned to the pits, the incident saw his qualifying run ended after just eight laps.
"We've struggled a bit with rear-end grip on Adam's car today, and I think a combination of that and cold tyres caught him out a little bit," team boss Christian Dick said. "It's all part of the learning experience and although it's not been the easiest start to the season, we know we have a quick car and know Adam is a quick driver and it'll come good."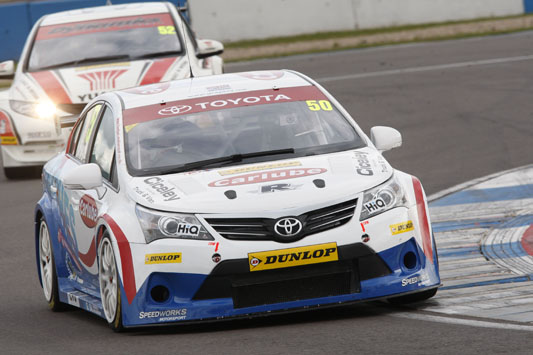 Tony will line up just behind Adam on the grid having admitted he just needed more time in the car. "I scrubbed in some tyres on my first run and then I'd put some new tyres on after the red flag but the circuit was damp and when I came in to change them around, we decided to leave it as the track was quite slippery by that point," he said. "We might have missed it a bit when it then dried towards the end, but I think I just needed some more time in the car."
Rounds four, five and six of the BTCC are on Sunday at Donington Park and will be screened live on ITV4.