Frank Wrathall led the way among the Toyota Avensis Independent drivers in qualifying for the latest rounds of the Dunlop MSA British Touring Car Championship at Croft.
With his Dynojet Racing-run Avensis having undergone what the team described as 'radical changes' ahead of the weekend, Frank went into the 40-minute qualifying session aiming to secure a place in the top 10 on the grid; a target he would ultimately reach with ease.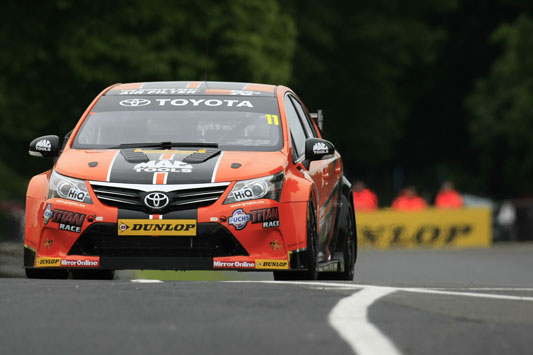 After a brief rain shower before the session got underway, qualifying itself would be run on a drying circuit as conditions improved, with Frank running inside the top 10 before a stunning personal best – which included the best second sector of anyone in the field – saw him secure fourth on the grid.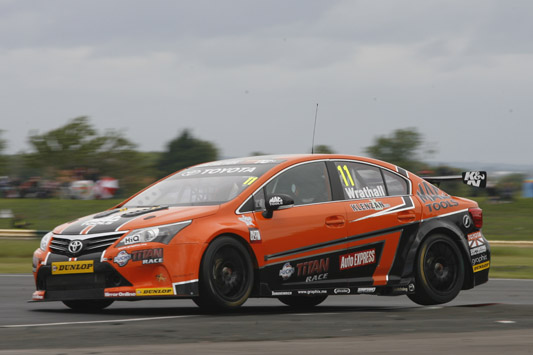 "I knew behind the wheel that it was a good lap and to secure fourth on the grid is absolutely brilliant," he said. "We came here having made some pretty big changes to the Toyota and had to work on the balance through practice. We took massive steps forward through the day and my aim was to be in the top 10. I didn't expect to be as high as fourth so I'm delighted with the result."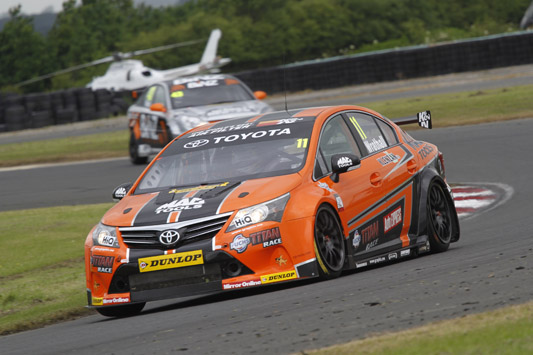 The Speedworks Motorsport challenge was headed by rookie Adam Morgan, who went into qualifying having impressed in both free practice sessions, where he posted the seventh quickest time. Eleventh on the grid marked his best qualifying result to date as he fell just two-tenths of a second short of a place inside the top 10.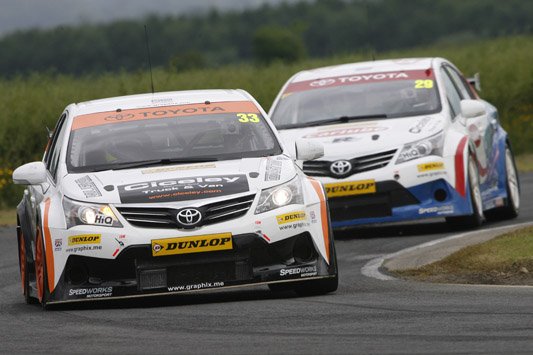 "It was really close on the times," he said. "It wasn't quite as good as seventh in practice, but I'm over the moon with 11th. Something snapped on the front right at the end of the session so I had to bring the car in but it felt really racy and I'm looking forward to the races tomorrow."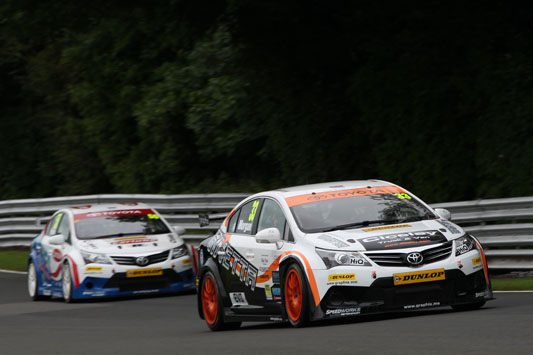 Adam's team-mate for the weekend, Paul O'Neill, endured a more troubled day, however, after a throttle issue cost him valuable track time in the two practice sessions. Still getting used to his new surroundings in the qualifying session, Paul qualified in 18th place at the wheel of the Avensis usually raced by Tony Hughes – who is away on race day and unable to compete this weekend.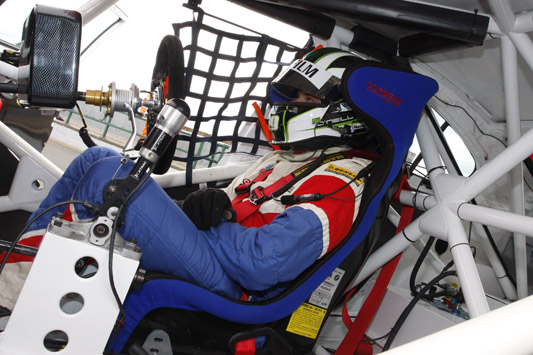 "That was really difficult," Paul said. "The team did a great job and worked hard to fix the issue I had earlier in the day and the car felt good, but I was just lacking time behind the wheel. I over-drove a bit but the key thing is that I'm not at the back of the field and the aim now is to make up places on race day."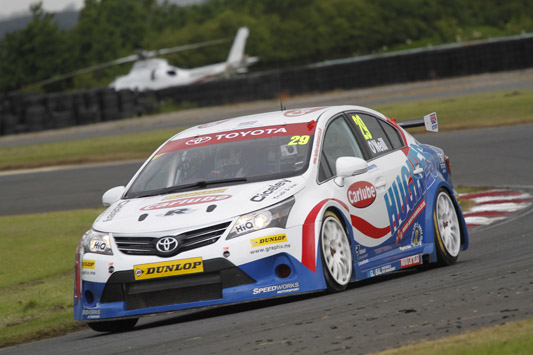 The three Croft rounds of the Dunlop MSA British Touring Car Championship will be carried live on ITV4 on Sunday.