Frank Wrathall raced his Dynojet Racing Toyota Avensis to a superb second place – equalling his best-ever BTCC result – at Snetterton this afternoon, the Lancashire man putting in a gutsy drive to chase multiple champion Jason Plato all the way to the chequered flag in the first race of the Dunlop MSA British Touring Car Championship's Norfolk weekend.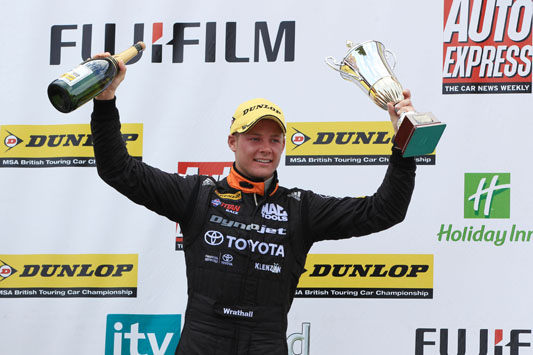 Having claimed his maiden BTCC pole position in Saturday's qualifying, Wrathall started from top spot with high hopes of a podium finish. He lost out at the lights to Plato's MG and the Vauxhall of Dave Newsham, holding third for the opening laps before seizing his opportunity on lap nine when Newsham attacked Plato for the lead into Riches corner, was repulsed and lost ground. Wrathall was on Newsham in a flash to snatch second from the Vauxhall man.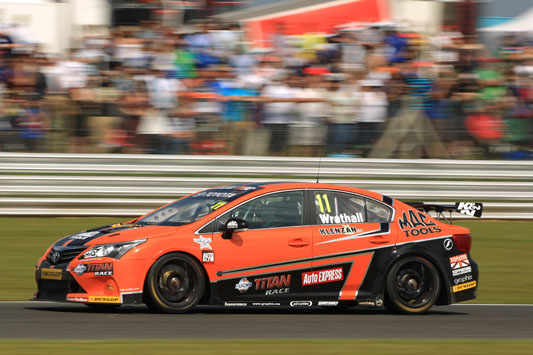 Newsham counter-attacked next time around but Wrathall had the answer to his move and thereafter Frank's position never came under threat. He crossed the line 1.8s behind Plato for second overall and his second Independents class victory of the year.
"We made an incredible effort in qualifying yesterday to get pole," said Frank. "Our race pace was a big question mark… I made a bad start, and in a way that took the pressure off me because it meant I could gauge exactly what I could do with the car. The Avensis felt great all the way through – another fantastic job by the team – and it seems to be getting better and better with each meeting so hopefully I will be on that top step sooner rather than later."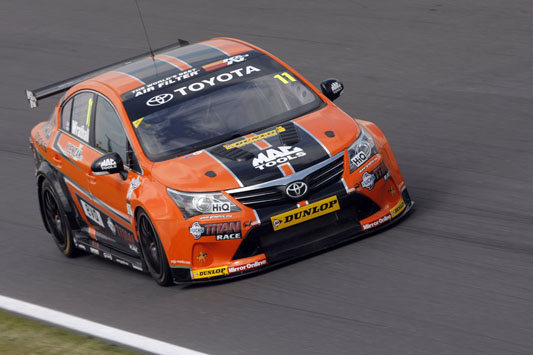 Strong finishes in races two and three – fifth in the second and seventh in the Snetterton finale – promote Lancashire-based Wrathall, 25, by one place to eighth overall in the championship standings. Frank holds fifth place among the Independent drivers, with Dynojet Racing seventh in the team standings.
Frank summed up his weekend: "As a whole it's been really good: my first pole position, some nice battles up at the front, a second place and three solid races. I lost some places in the other races as a result of incidents and a couple of technical problems, but it's been a positive meeting for us."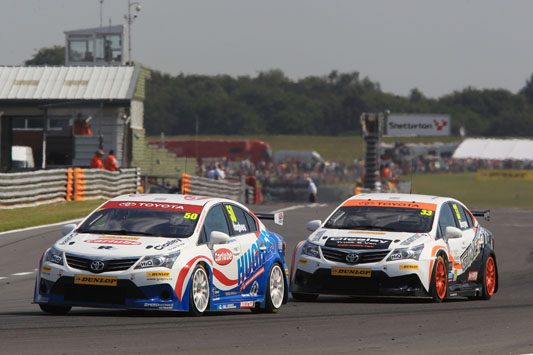 Speedworks Motorsport driver Tony Hughes brought his Avensis home in all three races, just outside the points, with Toyota-driving BTCC rookie Adam Morgan following Wrathall's example by scoring well in race three. The Lancashire man claimed 10th, making up for incidents in the first two sprints which cost him a finish, to score his best-yet BTCC result.
The Dunlop MSA British Touring Car Championship heads north in a fortnight (26 August) for the annual visit of the series to the Knockhill circuit, near Dunfermline.