There will be two Toyotas in the top 10 on the grid for tomorrow's first BTCC race at Rockingham after a good qualifying session for the Dynojet Racing and Speedworks Motorsport teams: Frank Wrathall's Avensis will go from seventh and Adam Morgan's from 10th.
Despite some handling issues, Wrathall improved his pace in qualifying by a second and a half in the Dynojet Toyota to post a best lap time of 1m 23.394s. Frank was pleased but believed that he could have done better had he been able to cover more laps in free practice – his second practice session was curtailed by a differential issue.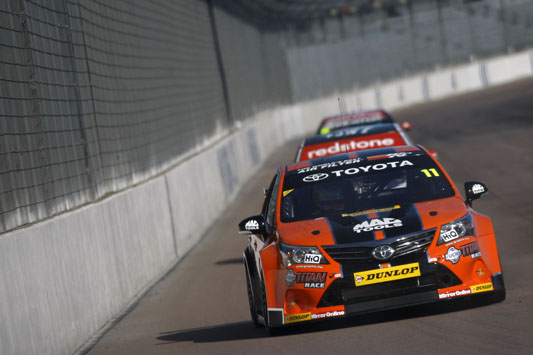 "It wasn't perfect for us, but when you've not had any decent running in free practice, you are always going to struggle when it comes to qualifying," said the Garstang driver.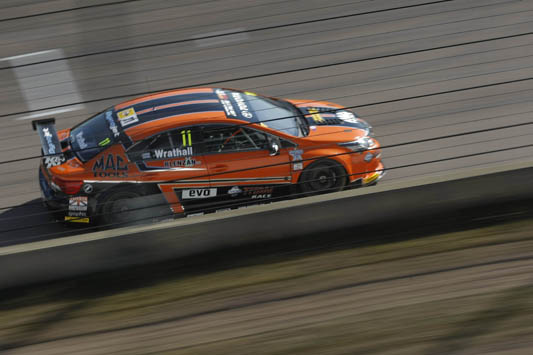 "We had a bit of a handling imbalance, but even so we were only three-tenths off second on the grid. If we'd had a bit more time in practice and a bit more data to help us fine tune the car we'd be higher up the grid. I'm happy to be inside the top 10 but a little disappointed because the Toyota and I are capable of better. We'll see how it goes tomorrow."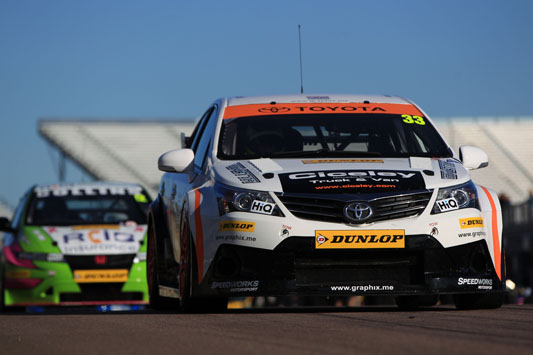 Adam Morgan set himself a target of a top-10 grid slot: "I said I'd be happy with a top 10 in qualifying and we are in, just, so we are in good stead for tomorrow." Morgan's Speedworks Toyota was suffering from a continuing differential problem which first appeared in free practice. "We still have an issue," added the Lancashire man. "We seem to be able to do three laps and then the issue comes back, and I'm losing so much traction on to the back straight. The Toyota feels really good apart from that: we need to get to the bottom of it."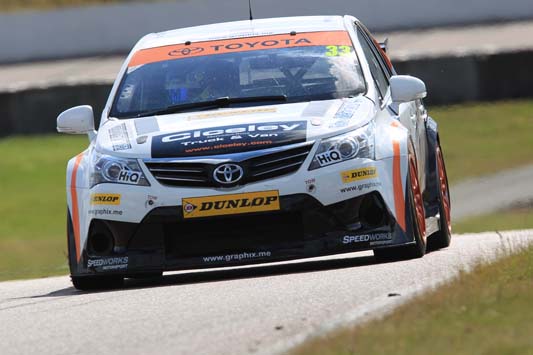 Morgan's best qualifying lap was a 1m 23.686s, some 1.2s shy of pole man Jason Plato's pace in his MG, which was handed a turbo boost increase prior to Rockingham by series organiser TOCA.
Morgan's Speedworks team-mate Tony Hughes was 19th fastest, his best a 1m 25.736s lap, eight-tenths better than the Cheshire driver achieved in free practice. "It was good," said Tony. "I'd like to have gone a bit quicker – a bit more turbo boost would have helped."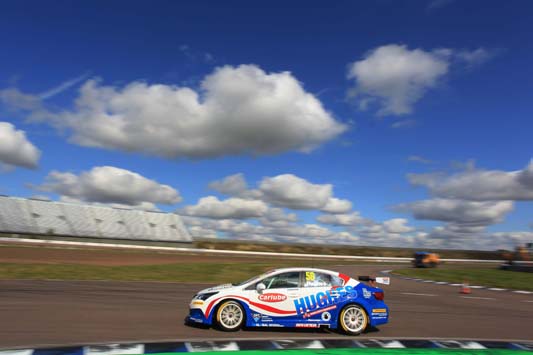 Tomorrow's first Dunlop MSA British Touring Car Championship race is due off at 1130, with race two at 1350 and the finale at 1650 – all will be screened live on ITV4 and streamed on the web at www.itv.com/btcc