Frank Wrathall and the Dynojet Racing team aim to start the BTCC season in the style they finished 2012 – on top of the podium. After clinching final-round victory with his Toyota Avensis at Brands Hatch in October, and with team and car more than ready for the start of the season, Wrathall believes that further strong results are within his reach.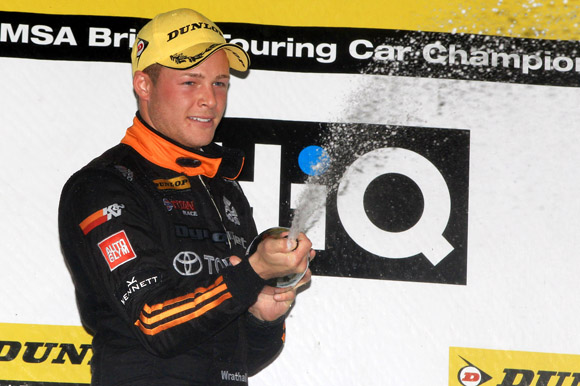 The 26-year-old from Lancashire, who unveiled his plans for the season today at a launch event for sponsor Mac Tools, says he can't wait to go into battle in the opening rounds of the Dunlop MSA British Touring Car Championship at Brands Hatch on Easter Sunday (31 March): "We are in good shape – better than we have ever started a season before. In 2011 and 2012 our car was not ready for the first races, and we fumbled our way through them with nothing to show for it.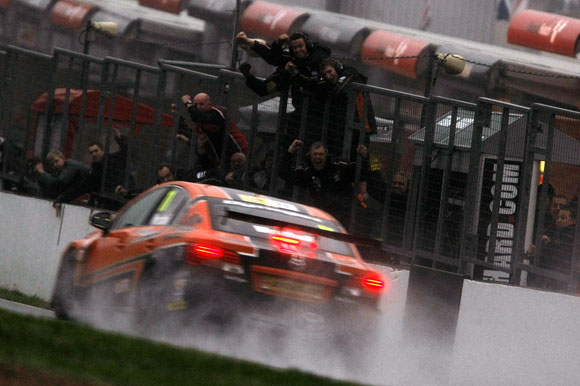 "This season we are ready to go with the Toyota; the chassis is really good, and was really quick on quite a lot of occasions last year, and we have not spent the winter trying to reinvent the wheel or to be too clever. We have made a few refinements here and there, which have tested well, and hopefully we will have a much better start to the championship."
Team stability is another positive for Dynojet Racing: Charles Hodge continues into his second season as Frank's race engineer, and Frank Wrathall Senior remains in command of the team. "Charles and I have a great relationship," says Frank Jnr, "and I'm made up that he's on board for another year. Having a new engineer would have meant a transitional period and it takes a little time for the team and driver to get a really good understanding. Charles staying with us means more continuity and, hopefully, more success."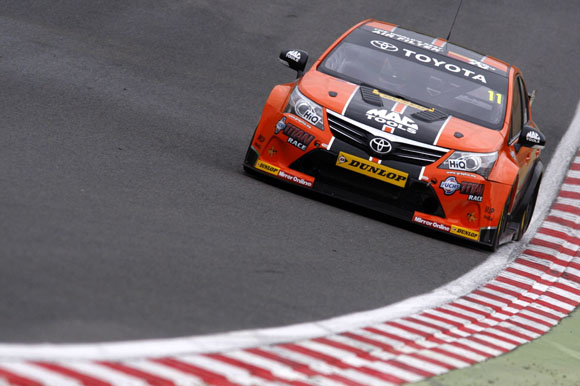 Winning the final round of the BTCC in 2012, and with it netting championship 10th, changed everything for him and the team, says Frank: "It was huge for us, absolutely massive. Even though we had the pole at Snetterton and a couple of podiums, up to that point it hadn't been a great year and we were outside the top 10 in the championship. We had good pace in qualifying but for one reason or another it just didn't happen for us in the races. Winning that race changed absolutely everything; it meant so much to everyone. For myself, I've had a BTCC pole, podiums and now a win. I've ticked quite a few boxes and achieved a lot already in the championship.
"Probably it has taken a lot of the pressure off. If this year we can show the same pace as we did in 2012, qualifying regularly inside the top five, then hopefully we can be more consistent and transform that pace into better race results.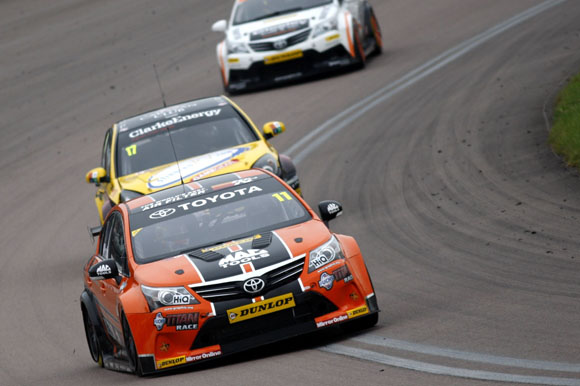 "I've always said that every year I want to progress and not stand still, and so far I think I've achieved that. The aim is to finish further inside the top 10 of the championship. I don't think the independents championship is necessarily beyond reach, but it would be a huge task. With the experience that we have with the Avensis, the engine, among ourselves as a team, I hope that we can more consistently finish inside the top 10, and that will put us somewhere closer towards the top of the independents class."
Dynojet's Toyota will once again be the only Avensis on the BTCC grid to be powered by the 2.0-litre turbocharged Toyota engine developed by X CTech R, and Wrathall believes it will be an advantage: "After two years of development, we are in a good position with the engine. It's already very powerful and we are further developing it to make sure it's bullet-proof."
There are a number of changes planned to the BTCC regulations for the coming season, not least the adoption of an F1-style tyre rule which demands that every driver must use soft-compound Dunlop slicks in one of the weekend's three races. Wrathall is unsure how it will pan out: "We've not been able to test the tyre, so it's impossible to say how much quicker it will be, nor whether the tyre will last a full race distance, which is quite a concern. Generally, a softer tyre is not as durable, so even if the tyre is quicker over the first half of a race, if it then drops off dramatically it might actually hamper your chances.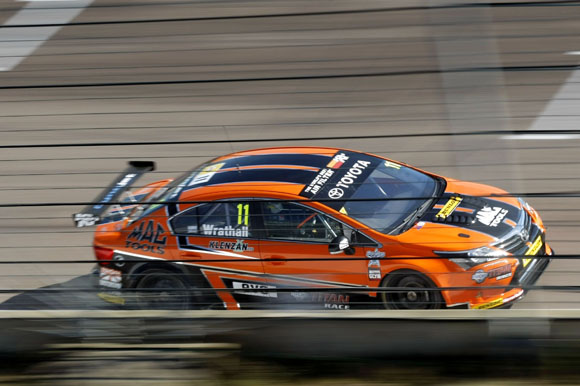 "It will be interesting, and I think there will be quite a bit of confusion at the start of the year. I'm sure that the bigger teams will get their heads around it quicker than the smaller ones."
Frank hopes his third full season of BTCC competition will cement his reputation and help lead to a long career in touring cars. "I'd love to still be in touring cars in five years. If I had to stop tomorrow, with two years in the BTCC and having won a race, I'd say that I'd achieved more than I ever imagined. But I always want to do well and to progress, and to be still in touring cars in five years time would be a massive achievement. And if I was, I'd like to think it was because I'd proved myself to be a genuine title contender. Which would be a nice feeling."