Frank Wrathall will start tomorrow's 25th round of the Dunlop MSA British Touring Car Championship from 14th on the grid at Brands Hatch after an incident-packed qualifying session on the Kent Grand Prix track.
Wrathall's best lap of 1m 33.113s – half a second up on his best free practice time – in the Dynojet Racing Toyota Avensis was set on his one and only flying lap of the 2.3-mile track. Towards the end of his second tour Wrathall lost control and beached his car in the gravel trap at Clearways corner.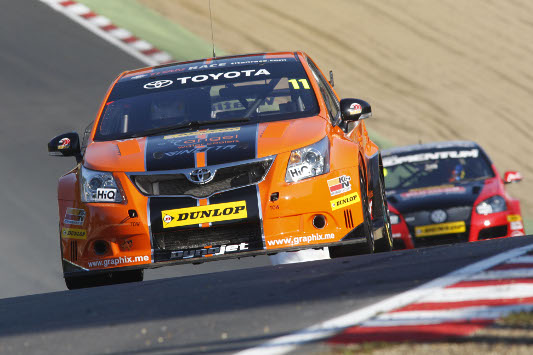 "I just lost it," said Lancashire-based Frank. "I don't really know what happened; it was all a bit quick. Unfortunately the barrier there is quite close and I hit it rear-on." There was light rear-end damage to the Toyota; Frank was unhurt in the incident.
The accident followed a first-practice incident for the Dynojet Racing machine which saw Wrathall leave the track at Sheene curve, causing front-end damage.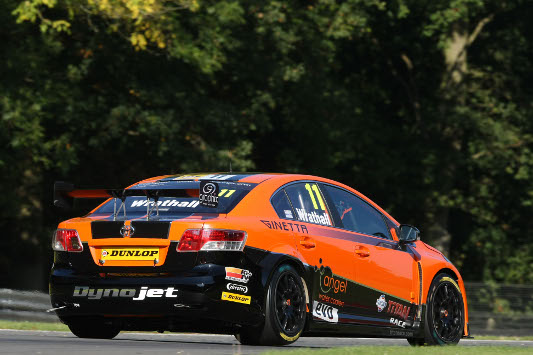 "It's not been the best of days," said Frank, "but we are fortunate that the damage is relatively light. Fourteenth on the grid is not where we wanted to be but we are still ahead of the majority of the field. Tomorrow is a new day and we will see what we can do from there."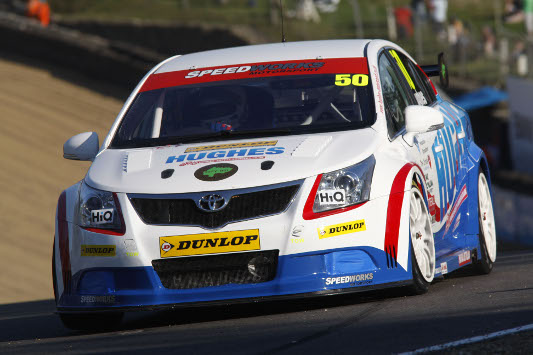 There were problems also for Tony Hughes and the Speedworks Motorsport Toyota Avensis. The team's qualifying came to a sudden halt when their car's TOCA 'spec' engine blew a head gasket. "We think it is a legacy of the problem we had in the second practice session when we lost coolant," said Speedworks boss Christian Dick. "An overnight engine change should see us right for the races." Hughes will start from 29th and last on the grid.
The first of Sunday's three Brands Hatch races is scheduled for 1130, and will be live on ITV4.