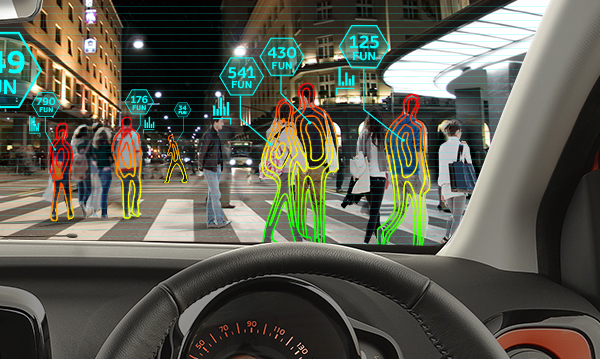 The all-new Toyota Aygo will have a feature that will change the way people find fun.
The new Fun Sensor can show Aygo drivers how fun people are through a head-up display on the windscreen.
It works in the same way as heat-mapping technology and will give drivers a fun score for pedestrians as they walk in front of the car.
For example, a score of 34 indicates that the person is not very fun at all, boring almost. We'd recommend that drivers looking for fun people should seek out a heat-map score of 200 or more.
Full details for this new accessory can be found on the Toyota.co.uk website.
By Iain Reid