Last week we brought you the teaser image on our Facebook pageand now we bring you the new Toyota Avensis in its full glory. Making its world debut at the 2011 Frankfurt motor show, the substantially revised model builds on the spaciousness, practicality and fuel efficiency of the current, third-generation car. The new Avensis features a bolder, more refined exterior design and improvements to the finish quality.
Designed and engineered in Europe and built exclusively at Toyota's Burnaston factory in the UK, the new Avensis has a more refined front grille, displaying the new Toyota family 'face'. A key element in this is a change in the proportion of the upper and lower grilles, with the emphasis now on making the lower grille larger for a more assertive, dynamic look. The new grille design is flanked by narrower headlamps which emphasise the elegant proportions of the new styling and the headlamps now incorporate daytime running lights.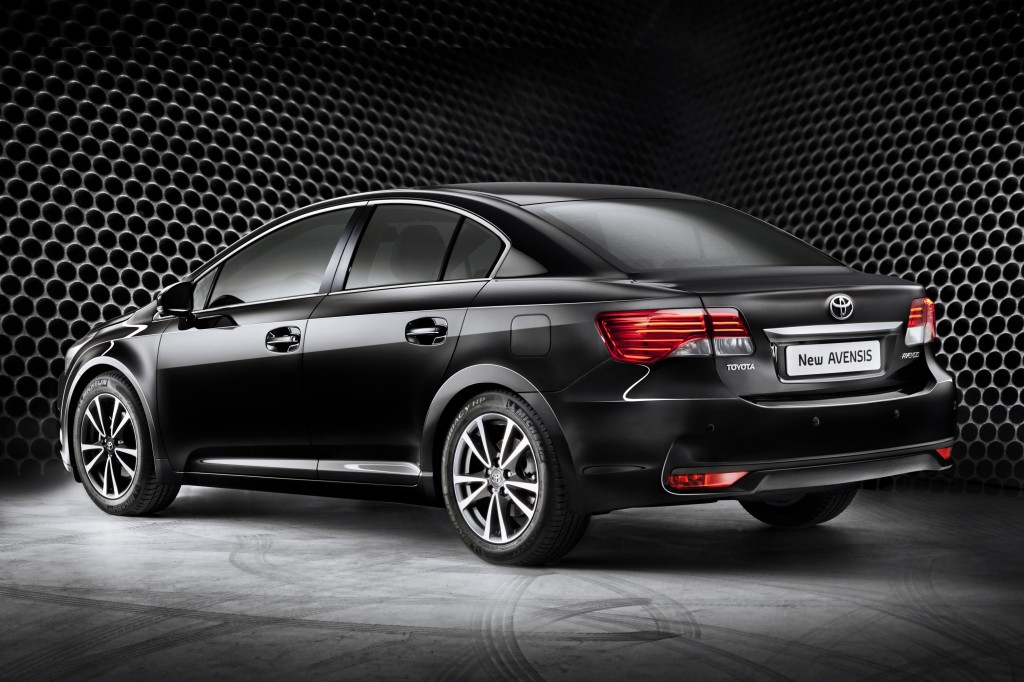 The changes aren't limited to the outside, though. On the inside the new Avensis benefits from Toyota's new range of touch-screen multimedia equipment, the Toyota Touch and the Toyota Touch and Go navigation systems. In the cabin the appearances and feel of the entire dashboard have been improved. The central air vents have been re-shaped and share the same new metal paint finish of the centre console, and the side vents gain a chrome trim. The front seat backs have been redesigned to offer improved comfort and support, and the upholstery has been upgraded across the range, with new colours available, too.
The 2.0-litre D-4D engine has been revised to give significant improvements in fuel consumption and now produce CO₂ emissions of just 119 g/Km of CO₂. This marked reduction in CO₂ emissions has significant total ownership cost implications and will deliver tax benefits for both private and fleet drivers.
The new Avensis is equipped to meet the highest safety standards as it shares the world-class safety performance of the previous generations models, which were awarded the maximum five star rating in the 2009 Euro NCAP crash test programme. As you would expect from a Toyota, the Avensis is equipped with a whole host of safety systems, which include Advanced Pre-Crash Safety Systems, Adaptive Cruise Control, Lane Departure Warning and Lane Keeping Assist.
More images of the new Avensis can be found in our 2011 Frankfurt motor show Flickr photo gallery. To see what else Toyota has on show at the 2011 Frankfurt motor show, click here.