Calling the class of 2012! Through our recent competition, pupils for the 2012 Toyota Drift School have been selected and we can finally begin to show them how to drift the new Toyota GT86 like 'Drift King' Keiichi Tsuchiya.
Our winners are:
Stephen Hall, Adam Smith, Chris Auty, David Gareth Jones, Anthony Tarick Taylor, Paul Parsons, Paul Renwick, Chris Torbett, Paul Metherell, Martin Johnson, Karen Bagshaw, Michael Gooderham, George F.Williams, Leon Kehoe, George Demetriou, Jamaine Jacobs, Charlie Worsley, Garry Towns, Daniel Duperouzel, Julian Earl, Jake Archer, James Leacock, Kun Dang, Ricardo Claro, Robin Callighan, Colin Johnston, Simon Cane and Harry Erskine.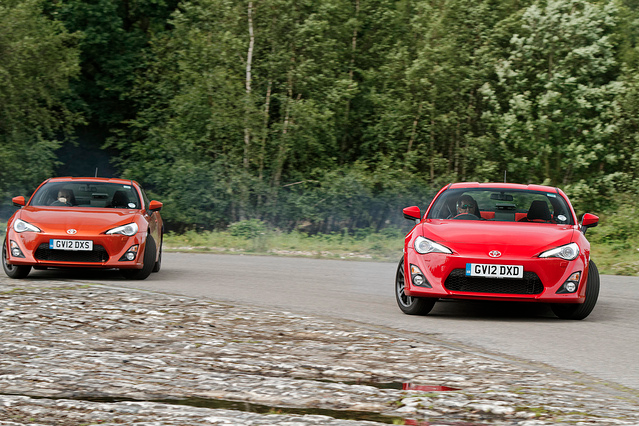 The event will be held at a private track on Saturday 15th September. We will have a full report on the action the following week.
Our track has been fine tuned with the help of Autocar's Steve Sutcliffe and Top Gear Magazine's Ollie Marriage – both highly capable drivers.
As our video shows, the idea is simple. Racing against clock, pupils will need a combination of car control and raw speed to complete the course as quickly as possible.
[youtube width="570″ height="340″]https://www.youtube.com/watch?v=AJb52YYfy1A[/youtube]
Well done to our competition winners, have fun on the day and may we encourage you to tweet if you are on Twitter and upload pictures if you are on Facebook to help share this unique experience with those who can't make it!