What does a BTCC team get up to between championships? We caught up with Avensis ace Tom Ingram to find out, as we joined the Speedworks Motorsport team during a special thank-you track event for the sponsors that supported them during the 2016 season.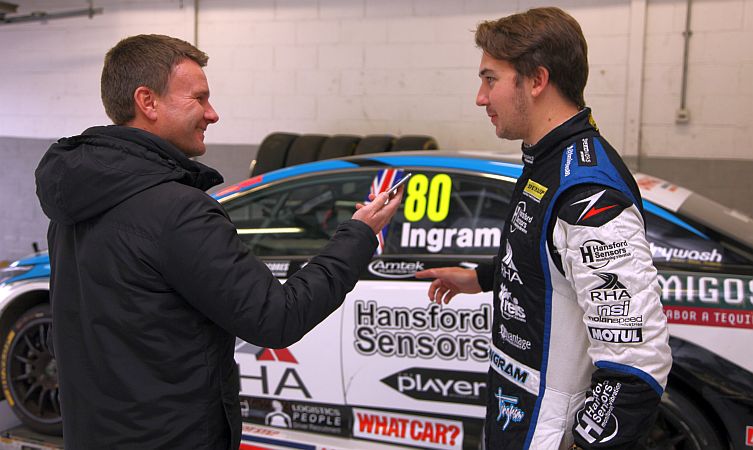 Interview
Blog: Now that the championship has finished, how would you sum up the 2016 season on behalf of yourself and the Speedworks Motorsport team?
Ingram: It's been a really positive experience. Looking back at the start of the year, our aspirations were very much on trying to get a podium, a win, and to improve on what we accomplished the year before. I think we achieved everything we wanted to. We didn't come into the championship thinking that we might be one of the front runners – we had aspirations in that area, of course – but we never thought it would actually happen. So it was really cool that right from the get-go we were the ones to set the pace.
Blog: A podium finish on the first outing at Brands Hatch…
Ingram: Yes, it was perfect. To qualify on pole was the most surprising but then to also win the race. I don't think many people would have expected that coming into the first round. It was awesome.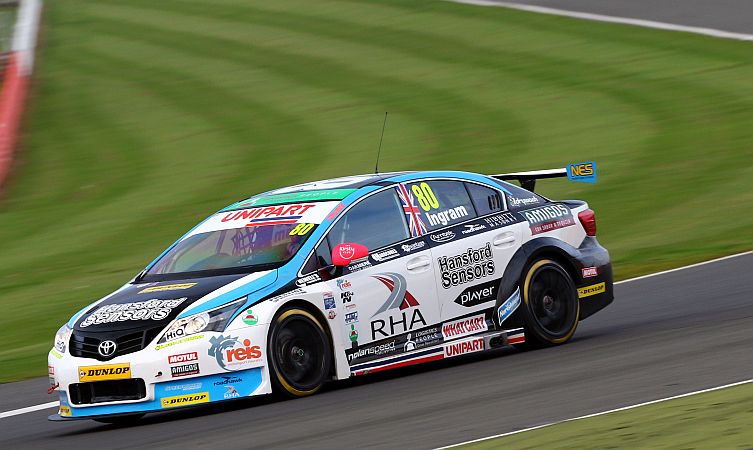 Blog: As we've come to expect from touring cars, highs are always interspersed with some lows. How do you feel about those?
Ingram: That's where we can learn, coming into the next season: how to go about putting a proper campaign together. Because until this point, we've only been able to think about sneaking in a podium or maybe a reverse grid podium. Now, we're in a position to actually think about more wins and proper, on-the-pace podiums.
Race two at Brands was a prime example of that, where we could have put in even more effort to make the weekend count, thinking about the championship as a whole. Imagine if we'd have won that race two, got even more points in the third race, and then gone on to Donington and finished all three of those races in the points. We could have had a proper shot of actually winning the championship this year, or at least have finished in the top five.
Blog: Thinking ahead, then, what changes are being applied to the car for the 2017 season?
Ingram: We've compiled at least four A4 pages worth of ideas, plans and improvements for the car. Not just from a technical perspective but an all-round sense of how we can improve components and procedures. If some of these come off, it'll be really exciting. We want to be noticeable immediately, just like we were at the first round this year.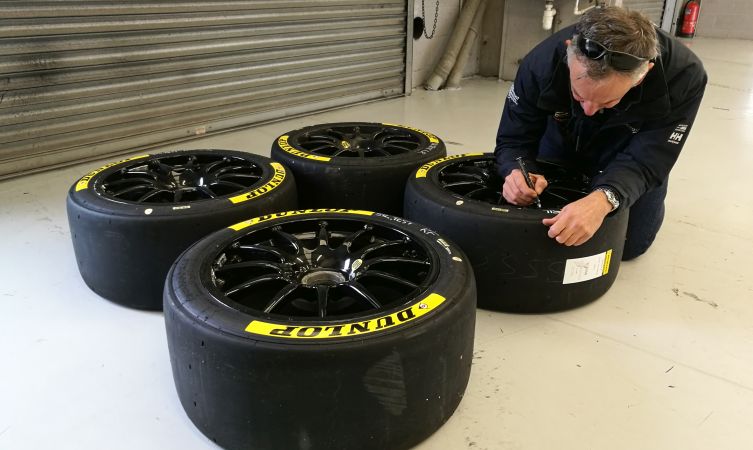 Blog: On a more specific level, we understand that all participants are required to install new regulation hubs and tyres. Is that correct?
Ingram: Yes, that's right. There have been some changes to the regulations, so we're using different tyres for next year – the same compound but slightly wider and with a taller profile. It will change a few things, such as the gearing, but it will also change the handling characteristics.
A higher sidewall gives you more roll in the car, which then requires changes to damping and spring rates. The extra width also generates more grip and more drag, which is going to affect the overall balance; especially in a front-wheel drive car where you actually do most of the steering from the rear and you therefore want it to be really loose.
More grip yet more flex is a strange concept to try and understand in a race car, so the sooner we can spend time developing the car in those areas, the better.
Blog: What's the development schedule during the winter – are you going to be buzzing off to warmer climes?
Ingram: If we can get the budget together, we'd like to. At the start of this year we travelled to Portugal for a few days, and that worked really well. We had a day-and-a-half of dry weather testing and a day-and-a-half of wet weather testing. But if we can't, we've got to make the most of the resources that we have.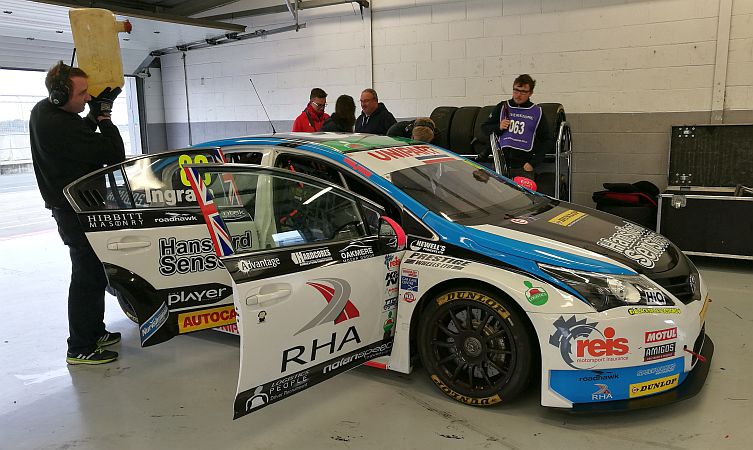 Blog: What is the purpose of being here today at Silverstone?
Ingram: Today is a thank-you for those who have supported us this year. We've installed a passenger seat in the Avensis and are offering a ride-along experience for sponsors and guests during the track day that's running. It's been a really positive day, and thankfully everybody has got out of the car with huge smiles on their faces.
From my perspective, it's also really cool for me to be able to drive around the GP circuit in the touring car because we only ever do the National circuit on official weekends.
Blog: How would you describe the performance of your BTCC Avensis in comparison with the quarter-million-pound supercars that are also screaming around the track today?
Ingram: It's surprising. There are some serious machines out there – some of which are on slicks – and we're trouncing them all. You'd never normally get to compare the Avensis to any of these cars, so it's interesting for me to experience the difference.
Blog: And for them to see an Avensis looming in their rear-view mirror…
Ingram: [laughs] Yeah… especially when they think they're the one in a fast car and our Toyota comes blasting past.
Blog: Thanks ever so much for your time, Tom. We really appreciate it.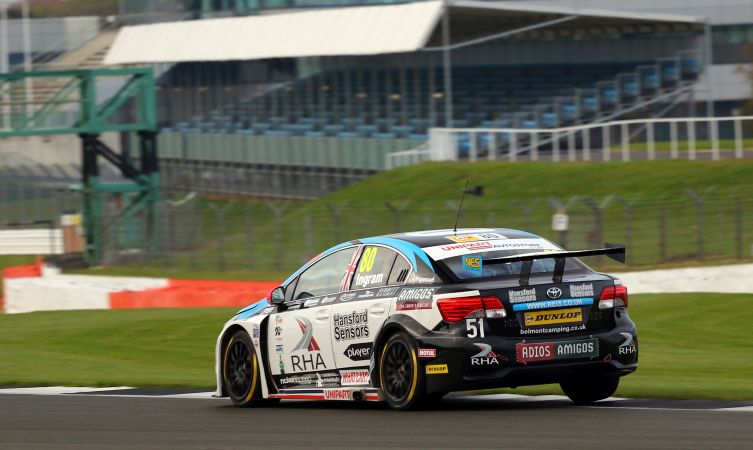 What is it like to be a passenger in a BTCC Avensis?
Posting yourself through the multi-point roll-cage requires flexibility and a long stride, because the side skirts are large and the seats are mounted close to the centre. But the biggest surprise is just how unfeasibly low you sit within the car. The seat feels like it is on the floor, which is ideal for optimising the centre of gravity but detrimental to outward visibility.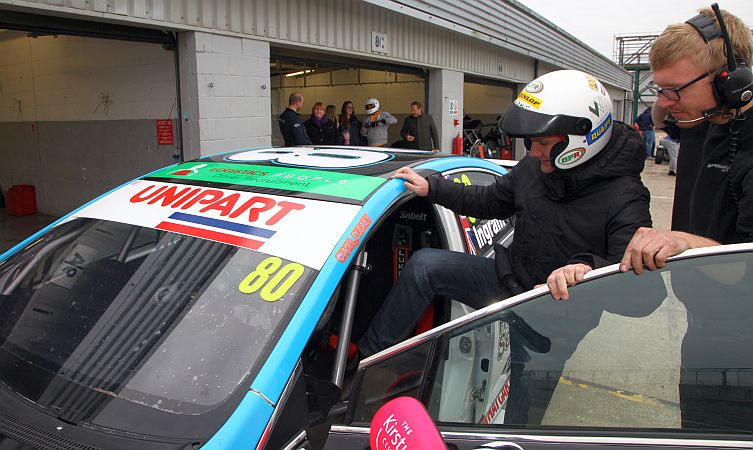 The top of the dashboard sits at eye level, massively reducing your view of the track ahead, let alone the car that might be millimetres from the front bumper. And yet that outward vision is even worse for Ingram as the redundant instrument binnacle further eats into that space and the steering wheel is mounted within a hand span of his face.
The race harness feels reassuring yet uncomfortably tight at first. But when Ingram first stamps on the brakes with last-millisecond ferocity and your body is thrown forward like you've hit a brick wall, you realise there is more slack than you might like.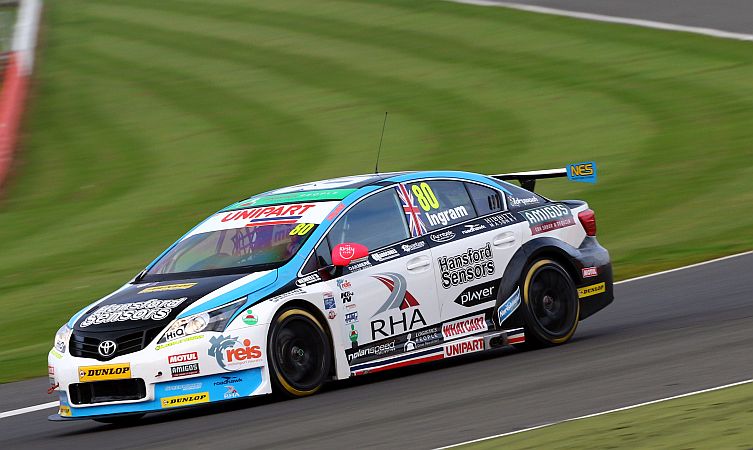 Back on the power again and the pressure on your chest is released; not that you have any intention of breathing, because you're involuntarily bracing yourself for what appears to be imminent death.
With heart in mouth, you realise there is no historical reference in your being to reassure you that it is actually possible to take that rapidly approaching corner at your current velocity. And yet with a flick of the steering wheel and a shimmy from the car's rear end, Ingram guides the Avensis through without breaking a sweat. Not only that, he also snatches sixth gear mid-corner to attack the next bend at an even more unbelievable pace.
Only the long straights give you a chance to restore oxygen levels in preparation for the next loop of the rollercoaster.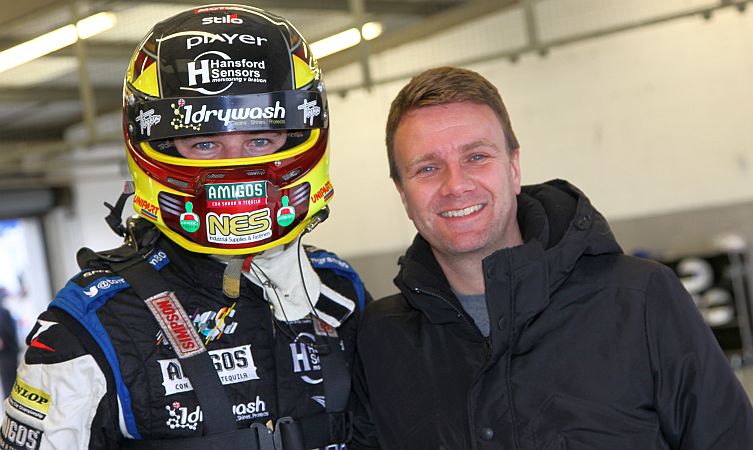 Everybody who emerged from the Avensis after their passenger ride wore a euphoric expression on their face: for surviving the experience, for the sheer rush of adrenaline, and for the newfound appreciation of Ingram's wheelmanship and the skill and dedication of the Speedworks team. The sheer pace and ability of a machine that started life as a four-door saloon is nothing short of astonishing.
And yet with the open-eyed air of absolute honesty, Ingram admitted to us afterward that he was only driving at five-tenths of his normal qualifying pace.
Learn more: Review of the Toyota Avensis and Avensis Touring Sports