Toyota's "Vibrant Clarity" design philosophy is a unique fusion of emotional and rational vehicle design factors.
Developed at the company's global headquarters in Nagoya, Japan and adopted by Toyota studios worldwide,'Vibrant' refers to the importance of continually developing new vehicles designs, as well as the energy that the cars convey with every glance.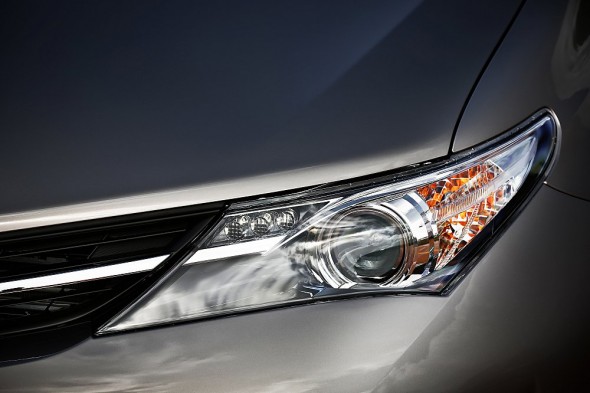 'Clarity' represents rationality of thought, and seeks to overcome the challenge of retaining usability alongside characteristic visual flourishes. In simple terms, the aim of design is to produce stylish, beautiful cars that are simple to use.
In 2006, TMC's industry-renowned managing officer for global design, Wahei Hirai, explained: "Vibrant Clarity is the key to answering a long-standing paradox: How to produce vehicles that are energized and dynamic, yet at the same time rational and ingenious."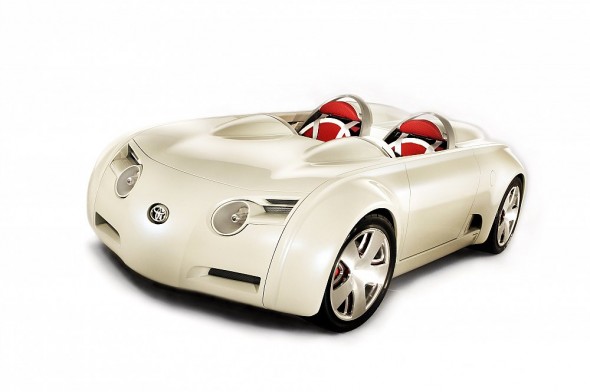 Vibrant Clarity debuted at the 2003 Frankfurt Motor Show on the CS&S concept. The car was a hybrid-engined roadster styled by Toyota Europe Design Development (ED2). A 2+2, the car mated a 1.5-litre DOHC 16 valve VVT-i petrol engine to a electric motor, and employed an AWD layout. The model was designed around a series of contrasts between sharp, angular lines and fluid curves and arches, bequeathing it a geometrical simplicity.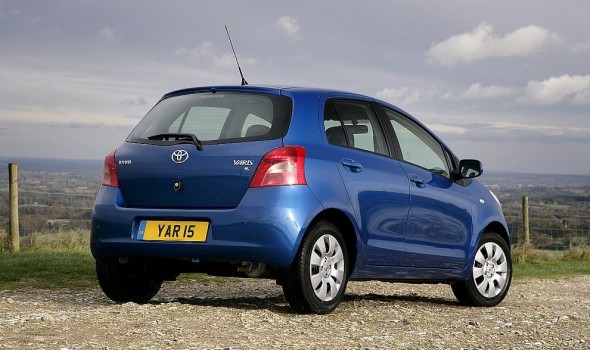 Two years after the unveiling of the CS&S concept, Vibrant Clarity was adopted in Europe in 2005 for the launch of the first-generation Aygo. Shortly afterwards, the second-generation Yaris and the Urban Cruiser compact SUV acquired the language. Like the CS&S, the latter two models were also penned by Toyota Europe Design Development at its facility in Sophia-Antipolis, near Nice, France.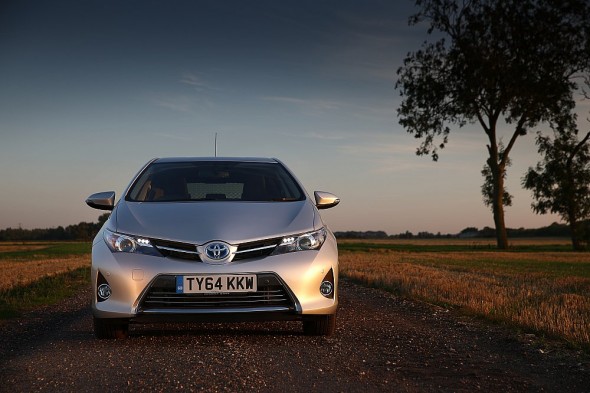 Today, the idea of Vibrant Clarity underpins the design of a host of Toyota models. The Auris, for example, features a 'keen-edged' treatment on the headlight units, where bumper creases help highlight the overall shape, and the chrome grille adds impact. Meanwhile, the daytime running lights are integrated and mounted high for optimal visibility…
As Wahei Hirai previously explained, the look is :"energized and dynamic, yet at the same time rational and ingenious."
Expect to see increasingly bold and emotive design for future Toyota models, as cars such as the forthcoming Mirai Hydrogen powered fuel cell vehicle demand styling to match the innovation that lies beneath their bodywork.
Where next?
The philosophy of J-Factor design