It's the final day of the football transfer window, but it's not just at training grounds and stadiums across the country that are doing business – Toyota customers are grabbing great deals too.
In the best tradition of Jim White, Sky Sports News and the sports pages, our network has been getting into the spirit of #TransferDeadlineDay on Twitter – here's our look around the grounds at some of the lucky customers to make a move (into a Toyota) today.
A special mention has to go to SDM Cars who put Ann Cowie in the picture with this great Sky Sports News mock-up as she picked up her Auris.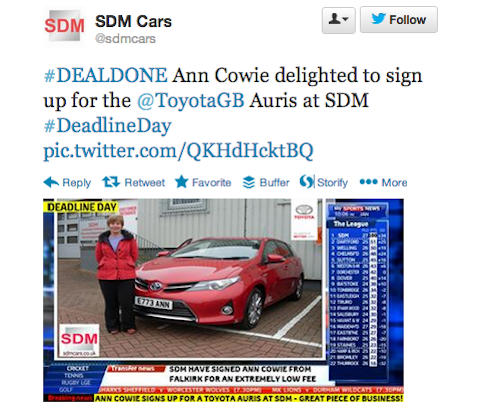 Meanwhile Ron Brooks Toyota tapped up a dream signing with this picture of 'Mr Transfer Window' himself, Jim White.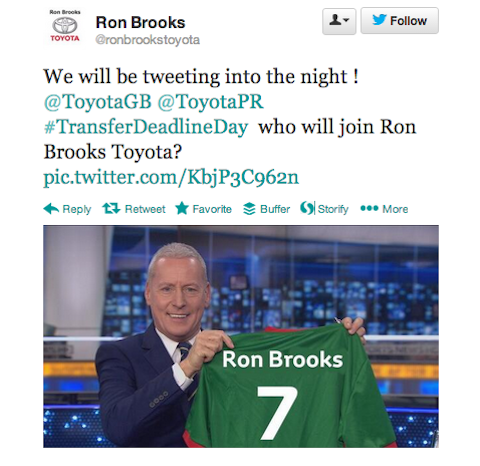 Clearly a keen deal-spotter in the mould of Harry Redknapp, Dr Glennie snapped up a reliable performer – the Toyota Auris Hybrid – at Greenhous.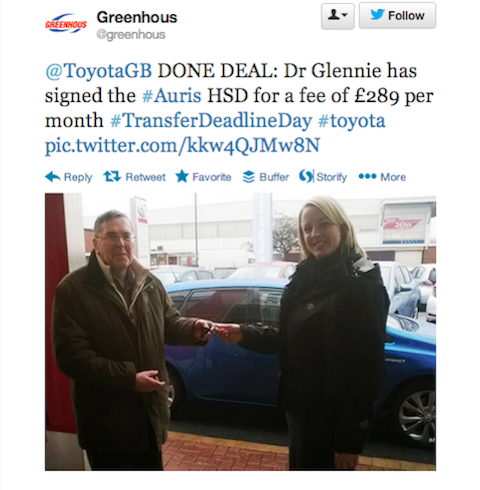 Robert Nockles Landscapes Leicester traded a Mitsubishi for a great utility player – the Toyota Hilux. A top signing.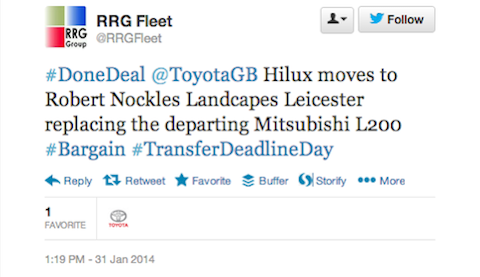 A double deal for Mr and Mrs Walker on Merseyside as they strengthen their first team line-up with a RAV4 and Aygo.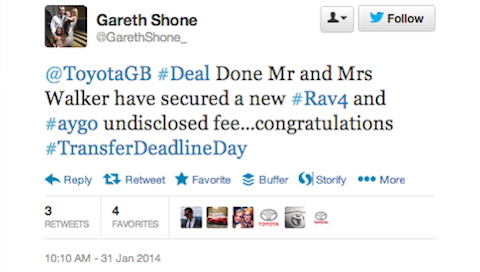 SDS clearly know a deal when they see it, making a double swoop for a pair of Hilux set to be delivered in March. Manchester City eat your heart out!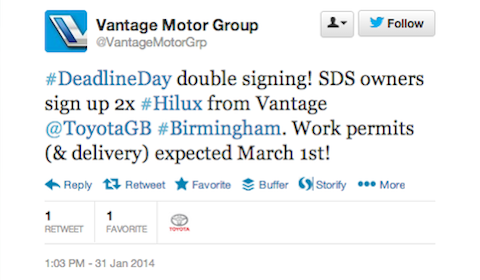 A contender for deal of the day, Mrs Pedley has swapped her Renault for a Yaris for just £129 per month. Unbelievable Jeff!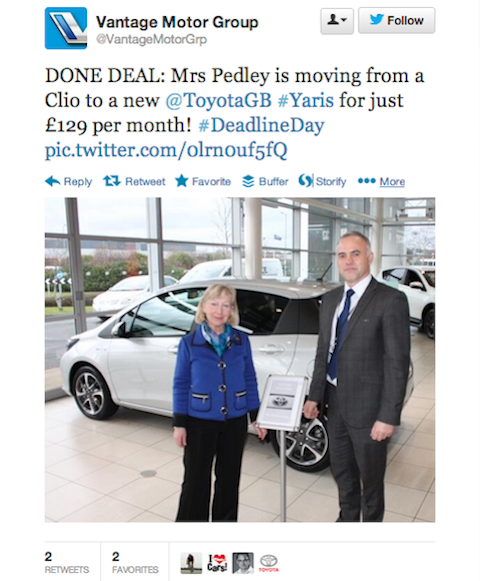 Of course, the good news is that unlike in football, there's no deadline to secure a deal on a new Toyota (and no agents, dodgy fax machine and hastily-arranged medicals, either).
So why not pay your local dealer a visit and find out about the bargains on offer?