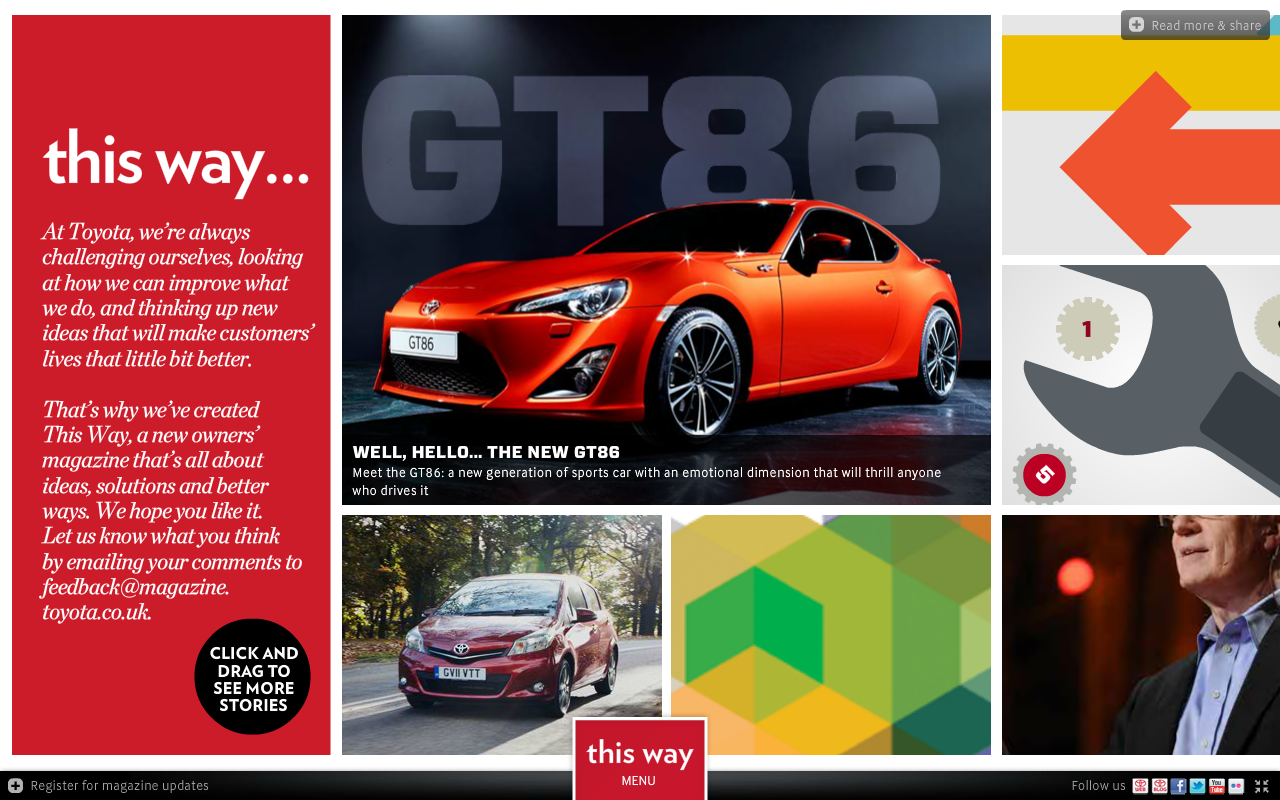 Here at Toyota, we're on an endless quest to make things better – which is why we've created This Way, a brand new online owners' magazine that's full of ideas, solutions and better ways.
In this first issue, we take a glimpse into the future of commuting. We invite three Toyota owners to road test the new Yaris and give us their opinions. We highlight seven great innovations from Toyota and beyond that are improving our world.
And we also take an in-depth look at the GT86, our brand new sports car.
It's online right now – check it out at magazine.toyota.co.uk.