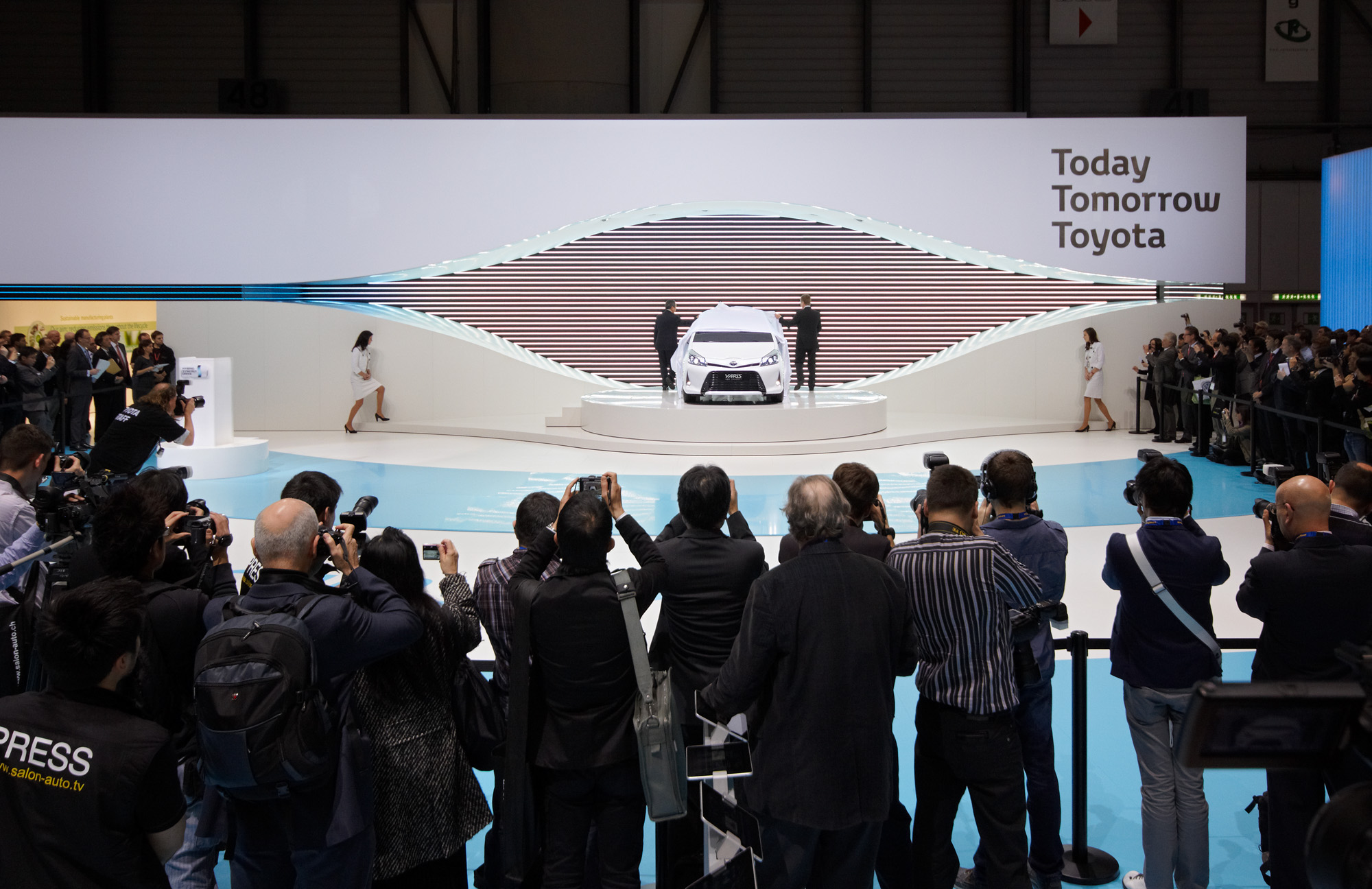 The 81st Geneva motor show drew to a close just over a week ago, and FT-86 II, Prius+, Yaris HSD Concept and iQ EV Prototype have left the Toyota stand. All showcase a blend of innovation and brilliant design, but which of these future Toyota stars caught the eye of those there? The answer: all of them.
"The lure of Toyota's proven hybrid system in a small, lightweight supermini could be strong," said Which?, who included the "grown up" Yaris HSD Concept in its top 10 favourite cars of Geneva list. A low-carbon car grant, which the Yaris HSD Concept will be eligible for if CO2 emissions don't exceed 75g/km, will make Toyota's smallest hybrid "seriously tempting".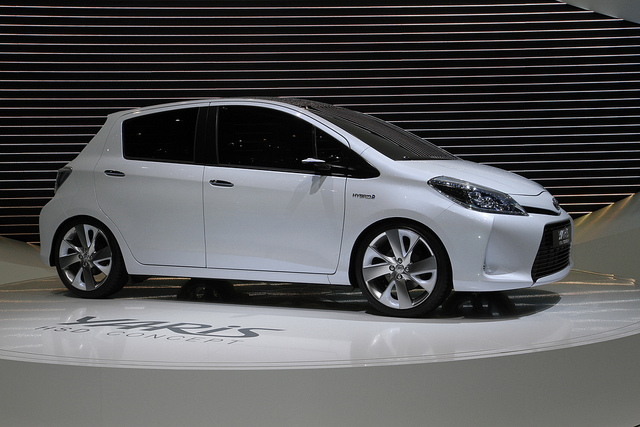 While Which? focused on the all-important (if speculative) facts and figures, Car Enthusiast homed in on the exterior. Not only does this concept give a clear indication of what the next generation Yaris will look like, but "the Toyota Yaris HSD [previews] a more interesting design direction for the company". (You can read Car Enthusiast's reaction to the daringly designed FT-86 II below.)
Yaris HSD Concept starred in a second top 10 list, being declared one of the top 10 green cars of Geneva by MSN Cars. The car site spoke on behalf of many with the declaration: "We're expecting remarkable things from this new green petrol-electric hybrid…"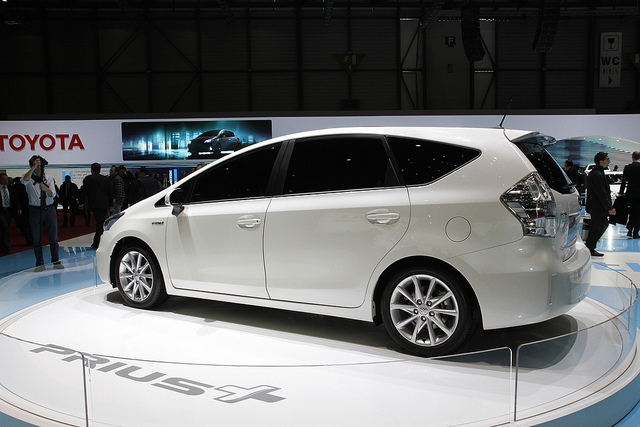 "Toyota has loaded up the Prius!" said Auto Express upon seeing Toyota's seven-seater hybrid MPV, Prius+. In amongst the FT-86 II and the Yaris HSD Concept, you might have expected the comfortingly familiar exterior of Prius+ to receive scant attention. Not so. "We think it's actually quite stylish," said Which?. MSN Cars was particularly impressed: "Once again, Toyota is setting the pace in the hybrid sector, growing its range while some rivals haven't even launched their first hybrid yet… Our favourite [Toyota concept at Geneva], of course, is the FT-86 II, but the smartest is that Prius+. Will it soon become the green compact MPV of choice?"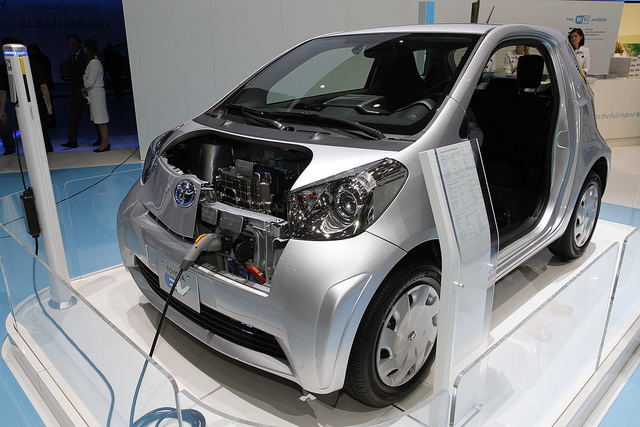 Downsizing from Toyota's largest hybrid to its very smallest offering, we come to the iQ EV Prototype. One of CNET's 21 featured concepts, it is the second Toyota to make it into MSN Cars' 10 best green cars list: "Easily overlooked on the Toyota stand is the iQ-based EV – a very smart all-electric city car… Ultra-compact, it uses lithium ion batteries that take up little space yet give a 60-mile range. Remarkably, it still retains full four-seat capacity, too: how clever is that?"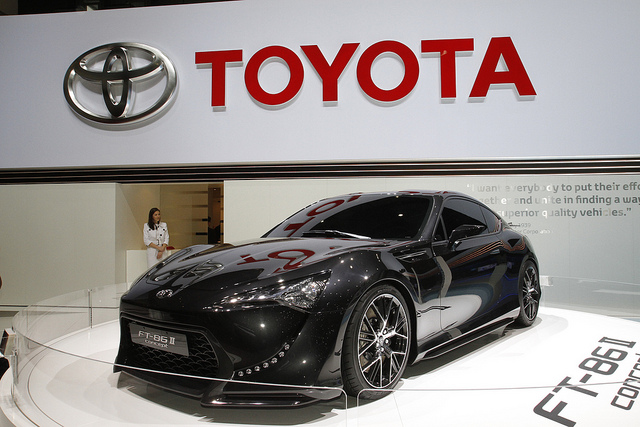 But if a star emerged at Geneva, it was the FT-86 II. "This… well, it looks fabulous," admits Inside Line, adding that "this will be a car to watch". Top Gear described it as "funky and rather delectable… [A] must-have coupe", while Car Enthusiast thought it "polished and desirable". The FT-86 II is hotly anticipated, with MSN Cars including it in its top 10 concepts rundown, and Pistonheads "[hoping] to see it in all its full-production glory by the end of the year".
So that's what the journalists had to say – but what about you? Did you go to Geneva, and if so, which car would you vote the star of the Toyota stand?
For a full run-down of all the announcements from Toyota at the 2011 Geneva motor show, click here.