Following part one of Toyota's greatest hits collection of 2017, we are delighted to conclude our end-of-the-year top ten round-up with numbers five through one. These were the favourite stories, images and videos from the team behind the Toyota UK blog.
Remember to click on the embedded links in bold type to learn more about each asset.
Toyota's greatest hits of 2017: stories
5. Under the skin of the Toyota C-HR R-Tuned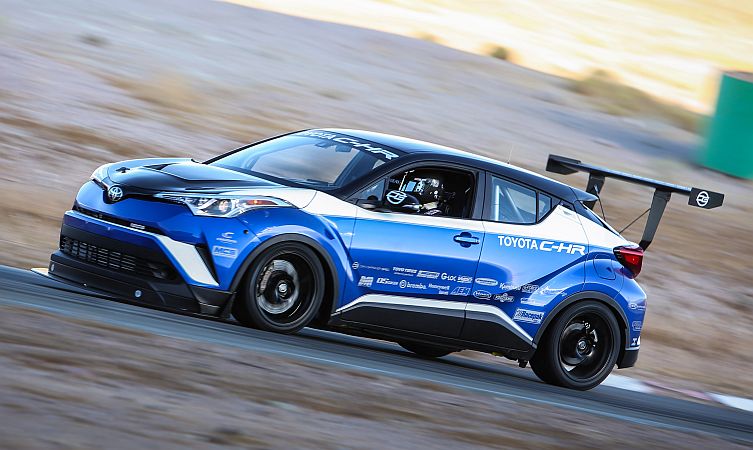 What makes Toyota's double-R'd crossover so unbelievably fast? That's what everybody wanted to know. So this article from our Under the Skin series put some flesh on the bones of its incredible 600+bhp, 1.7G-pulling and 2.9 seconds to 60mph statistics. One of the revelations was that the highly tuned and turbocharged 2.4-litre 2AZ-FE engine now under the bonnet originally came from a sixth-generation Toyota Camry. Who knew? Well, after speaking to the project manager, we did!
4. Carina E to Avensis: celebrating 25 years of building Toyotas in Britain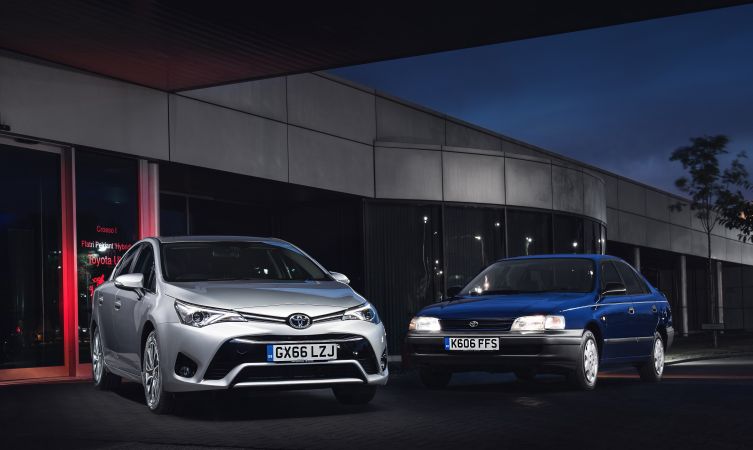 Landmark anniversaries like this do not come around every year, and we felt this one deserved a celebration. So we devised a special road trip that connected Toyota's Burnaston and Deeside plants using two models produced 25 years and four million vehicles apart. Would nostalgia for the analogue experience delivered by the Carina E triumph over the modern sophistication of today's Avensis? This story revealed all.
3. Toyota 222D: the story of the secret WRC car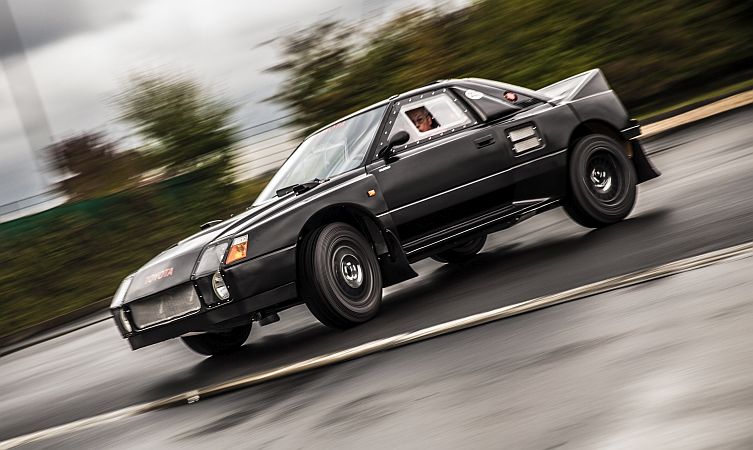 Developed almost to completion yet never used in competition, this was the compelling story of how circumstances conspired against Toyota's powerful new four-wheel drive WRC car. Yet the phoenix rising from these ashes was that much of the running gear lived on in the form of the ST165 Celica GT-Four.
2. Unbelievable barn find Toyota Crown De Luxe revealed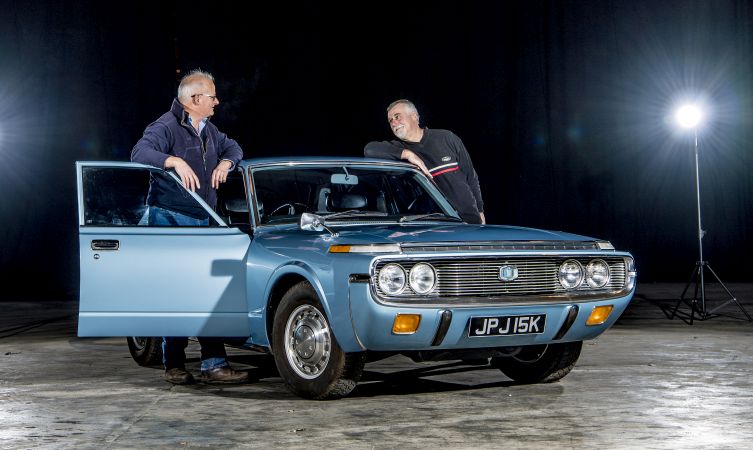 Just when you thought that all historic barn finds had now been found, we brought you a delightful story about the recommissioning of an incredible, low-mileage 1972 Crown De Luxe that had been laid dormant for more than 25 years on a Surrey farm. What's more, the car's early history was not just documented through reams of paperwork; it was also relayed to us by the grandson of the original owner.
1. Is this the world's best Toyota Land Cruiser?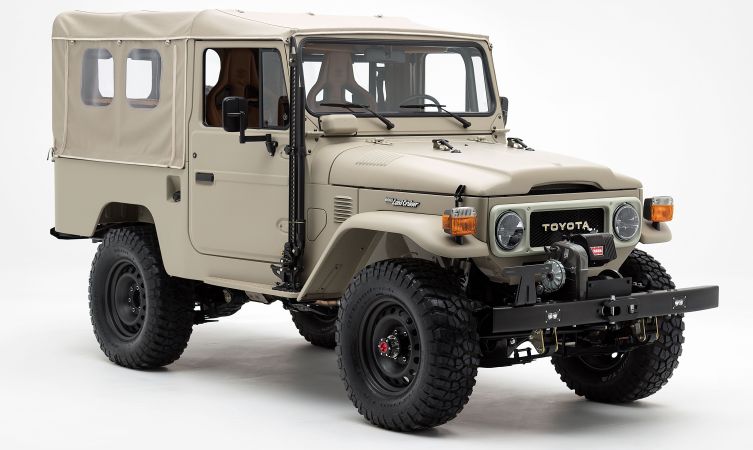 The title may have been in the form of a question but in our minds the answer was affirmative. Yes, we believe that you simply cannot get better than a Land Cruiser that mixes the classic looks of the FJ40 with modern running gear and a modest amount of luxury. This incredibly popular post (the story has been shared on more than 6,000 other websites) took you behind the scenes at the FJ Company to detail the restoration and modifications involved in making the very first of the company's new high-spec Signature models. We want one!
Toyota's greatest hits of 2017: images
5. Celebrating Toyota Manufacturing UK's 25th anniversary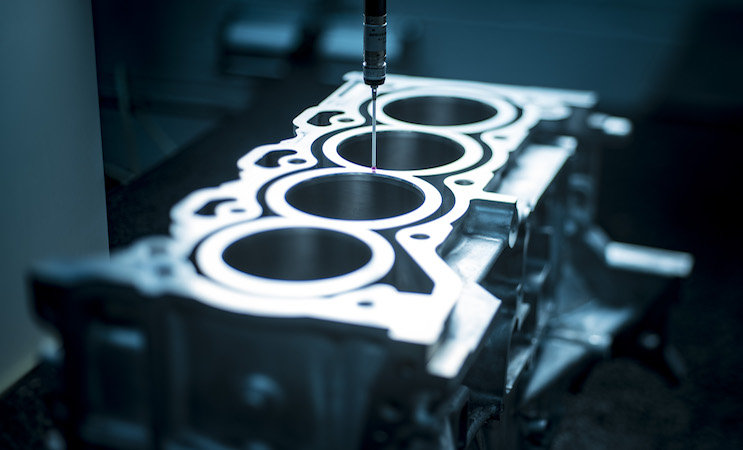 This image of a die-cast engine block being tolerance tested was one of a series 25 commissioned to highlight elements of the world-class vehicle production going on at Toyota Manufacturing UK's plants at Burnaston and Deeside. The serene isolation of the image belies the immense amount of work going on in the background, from the coordination of 600 people's skills to the coming together of 329 parts that makes it possible for a complete engine to come off the production line every 44 seconds.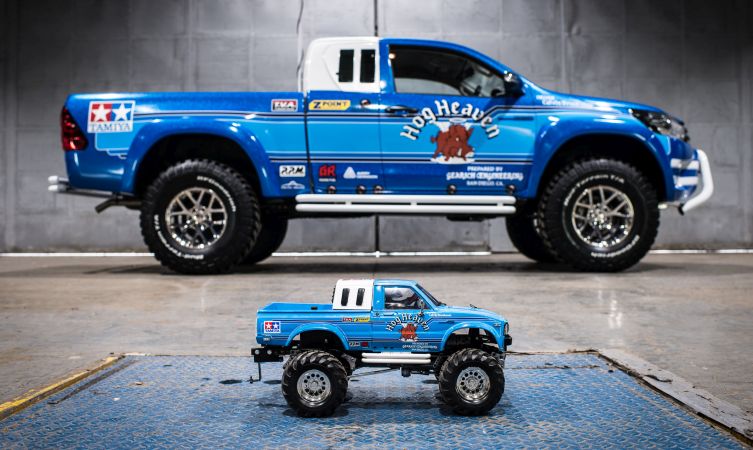 When we said the Hilux Bruiser had big-toy appeal, we meant it. Because despite all sorts of long lens trickery to try and make our faithful Bruiser recreation appear small, sometimes you just want a simple side-by-side comparison to show how big, tough and yet glitter-groovy our modified full-size Hilux really is.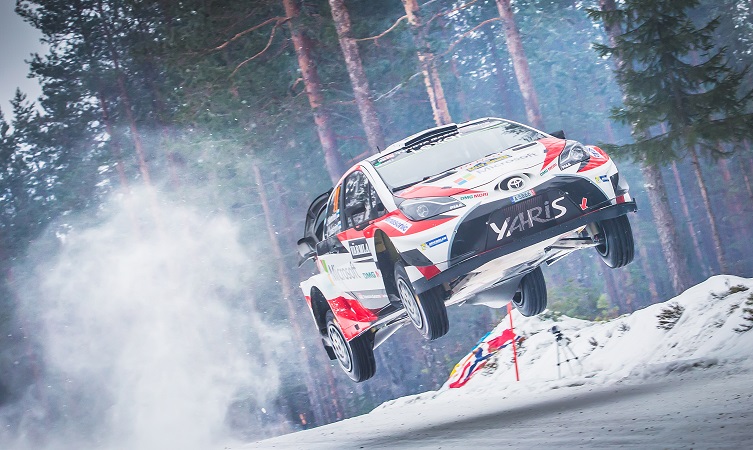 Is it a bird? Is it a plane? No, it was Jari-Matti Latvala yumping his way to a superb victory on Rally Sweden, giving Toyota Gazoo Racing and the new Yaris WRC their first World Rally Championship win since Rally China in 1999. Definitely a reason to leap for joy.
2. Hilux Little and Large: Wade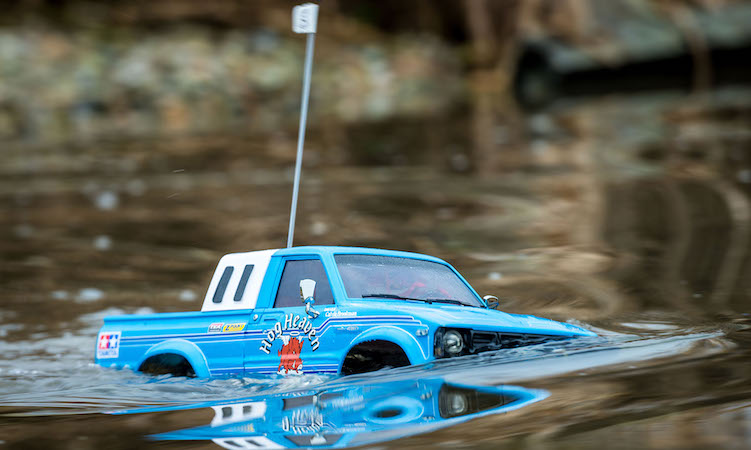 The image that really stood out for us during the filming of the Hilux Little and Large: Wade film was the sequence of the Tamiya Bruiser entirely submerged yet still scrambling across the rocky river bed. While this was only captured on special waterproof video equipment, we think the indefatigable nature of the Bruiser – and of course the full-size, deep-wading Hilux – is perfectly captured in this half-in, half-out image.
1. Fredric Aasbø's 1,000bhp Rocket Bunny Toyota GT86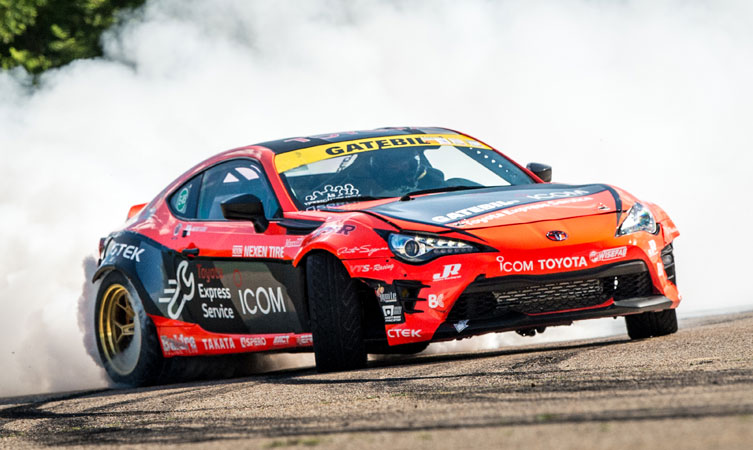 Just 40 seconds after this image was taken, that brand new set of tyres had been vaporized by more than 1,000bhp of monster-turbo'd 2JZ being channelled through the rear wheels. But it was all in a good cause in order to burn the world's largest 86 logo on the skid pan at Millbrook Proving Ground so that it could be viewed from space. Intrigued? Carry on scrolling and you will discover more in the subheading below.
Toyota's greatest hits of 2017: videos
5. 30 Years On: Toyota's BTCC-Winning Corolla GT Coupe
This atmospheric thrill-ride around the Anglesey circuit was produced in celebration of Toyota's 30 anniversary of its first British Touring Car Championship win. We wanted to know what young gun Tom Ingram thought of a classic BTCC-specification AE86 Corolla compared to his current race-winning Avensis. Whaddaya know, he loved it!
4. Hilux Little and Large: Pull
This video was the first of four short films in which the 1:10 scale Tamiya Bruiser was pitted against the full-size Toyota Hilux. The towing challenge that formed the basis of this film was actually a recreation of a famous 1980s stunt in which a fleet of radio-controlled Bruisers successfully hauled a Hilux at Tamiya's headquarters in Japan. But one question remained: Could the miniature machines repeat the feat now that Hilux has become a much bigger and heavier vehicle? Roll VT…
3. Toyota 2000GT: the Toyota that Lived Twice
From a famous film role to the securing of multiple endurance challenges, we're sure that every single one of the 351 Toyota 2000GT models built between 1967 and 1970 tells a unique story. But as this video revealed, it seems the perilous adventures of this classic sports car sometimes go beyond the big screen or high-speed bowl. This particular example may have lived twice thanks to a painstaking restoration, but going by the bullet found in the driver's door, we're not so sure the previous owner enjoyed the same fortune.
2. Meet the Toyota Hilux Bruiser
What could possibly be better than a group of Tamiya Bruiser models careering around the countryside against a Toyota Hilux, as seen in video number four? Easy. That would be recreating the model legend in full-size to become the finest and most accomplished example of Hog Heaven the world has ever seen!
1. Fredric Aasbø and the Donuts from Space
Forget giant billboards and trick TV ads, Toyota wanted a much bigger and bolder platform to promote the supreme handling qualities of its GT86 coupe. It wanted to send out a message that could be seen from space. That's how world champion drifter Fredric Aasbø came to burn rubber around a British skid pan to burn the car's famous 86 logo in tyre marks large enough to be seen from an orbiting satellite.
What is not necessarily appreciated from the video is the precision planning this project required. The production team collaborated with the aeronautics and space giant Airbus to schedule a high resolution image of the completed 86 logo from one of its twin Pléaides satellites, circling 500 miles above the earth. Experts at the National Geo Centre helped calculate the precise time at which the satellite and 86 logo would be in perfect alignment.
We feel the Donuts from Space project is a worthy winner of our favourite video and image of the year. Click the following link for more behind-the-scenes footage.
Is your favourite Toyota asset here, and was our number one your number one?
Why not add your say in the comment box below.