Toyota is proud to be an official partner of Red Nose Day 2015, and we've been busy both at HQ and throughout the Toyota dealer network raising money for Comic Relief. Here are some of our highlights from the past couple of months:
Toyota #RND Concept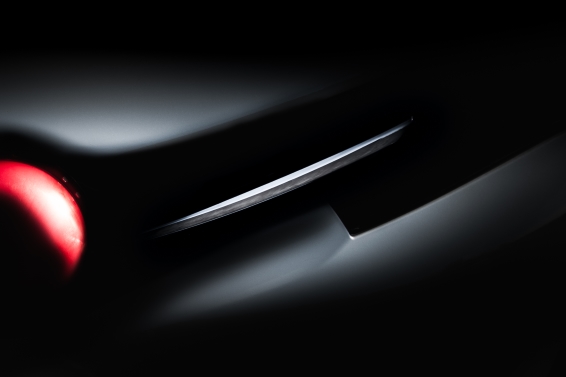 To get our Red Nose Day campaign up and running, we had a bit of fun teasing the motoring press with the Toyota RND Concept. With little more than some strategic lighting and careful camera positioning, we were able to disguise a red nose-wearing Auris as a fun new development from Toyota – which it was!
Finally spilling the beans on 26 January, we confirmed that the official car red nose for Red Nose Day 2015 would be available exclusively from Toyota dealers or the official Toyota eBay store for a donation of just £5, with every penny going to Comic Relief.
Tickle-tastic Toyota Yaris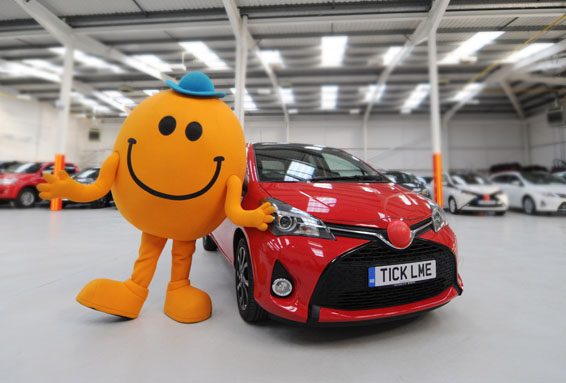 In a collaboration with a British household favourite – the Toyota Yaris, of course – Mr. Tickle came onboard to help us create a fantastic, one-off car for Red Nose Day 2015, and as you'd expect, hilarity ensued! The wriggling, giggling, crying-with-laughter Toyota has been out on the road with Mr. Tickle over the past few weeks, bringing smiles and joy to everyone it encounters. It even got on telly too!
Seriously fun(ny) for money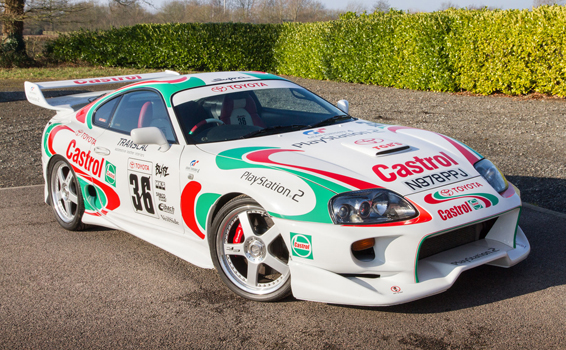 To encourage people to get some more driving fun in their life in exchange for a donation to Comic Relief, Toyota put two vehicles from its heritage fleet up for charity auction on motoring website Pistonheads.
Enthusiasts could bid for a 370bhp twin-turbo Toyota Supra inspired by the world-famous Sony Gran Turismo car or the ultimate people carrier 'Q-car', the seven-seat Toyota Picnic Sport Turbo packing a rally-bred 210bhp engine from a Celica GT-Four.
Dealers ha-ha-having a laugh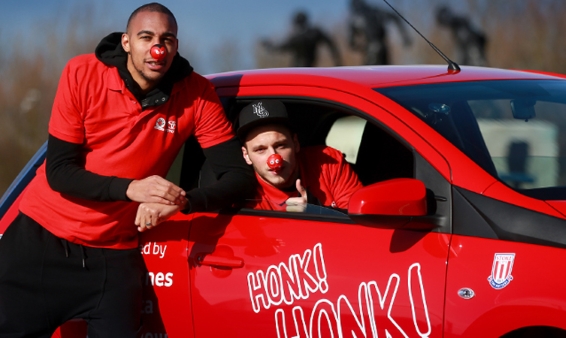 Up and down the network, Toyota's dealer network has been running fund-raising events on a local basis, enlisting the help of the community for a good cause. We've featured Premier league footballers slalom racing the new Toyota Aygo, an entire Scottish town turning out to set a new world record, sponsored dog walks, with many more events nationwide. A big thanks to everyone who has been involved!
Red Nose Challenge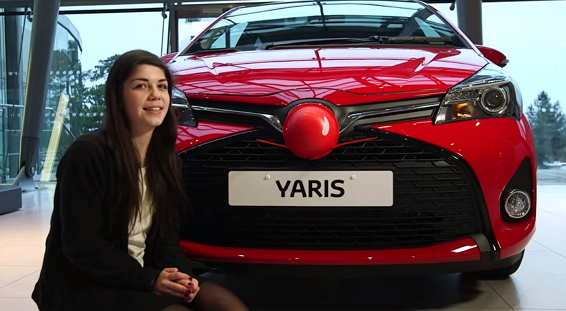 With the official 2015 car red nose exclusively available from Toyota dealers or Toyota's official eBay store, we knew it was up to us to show everyone how to fit the red nose to their car. And what better way to do it than against the clock? Our fun-loving staff gave it their best shot, and then we invited our community of followers on social networks to show us their red nose-wearing cars.
Thanks!
We can't finish without expressing our heartfelt thanks to everyone up and down the country who has supported Toyota's fund-raising efforts, whether behind-the-scenes at the dealerships or from customers who spent their time and money doing their bit for a fantastic cause!
Comic Relief makes a massive difference to many people's lives in the UK and abroad, and it couldn't do this without the generosity of millions of individuals – you know who you are. And if you've not yet had the chance to be part of Red Nose Day 2015, you can still make a difference by picking up a car red nose from your local Toyota dealer or making a donation at the Red Nose Day website.