Toyota Motor Corporation usually announces its annual programme of official motorsport activities early in the New Year. All relevant information from that forthcoming announcement will, of course, be published on this blog. But in the meantime we thought it would be a good idea to reveal what is already known about the year ahead for Toyota Gazoo Racing in motorsport.

While the following information will prove useful for those making early travel arrangements, Toyota's first official motorsport activity actually starts this very week.
And it's a biggie – the Dakar Rally. The 40th edition of this epic off-road battle runs from 6-20 January and will take its hundreds of competitors on a 9,000km journey from Lima, Peru, through Bolivia, before concluding in Córdoba, Argentina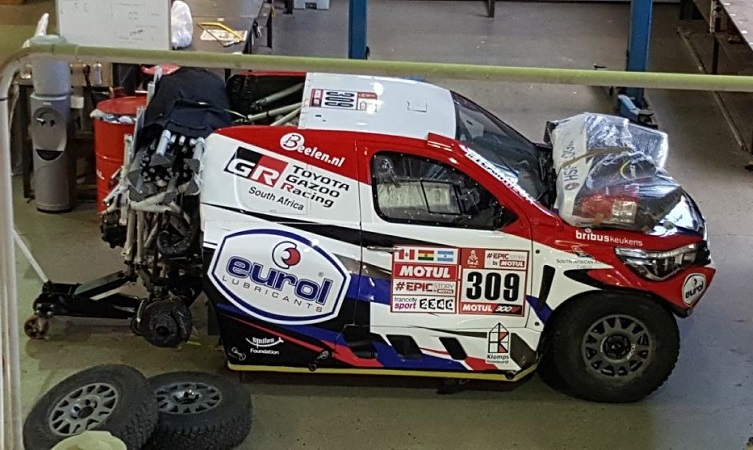 Reassembly of Toyota's 2018 Hilux Dakar model began on New Year's Day
in preparation for the start of competition on 6 January
Almost half of these drivers will be behind the wheel of a Toyota, among which will be three works Hilux models (see above image) in the Super Production category and two Land Cruiser models in the Production category. These will be supported by many other Toyota models prepared and run by individual distributors from up to 54 different countries.
Starting later than usual this year is the World Rally Championship (WRC), which has pushed back the opening round in Monte Carlo by one week to the end of January. The rest of the 13-round season – which has Turkey replacing Poland in the fixture list – contains the same high-octane mix of gravel, asphalt and snow across four continents.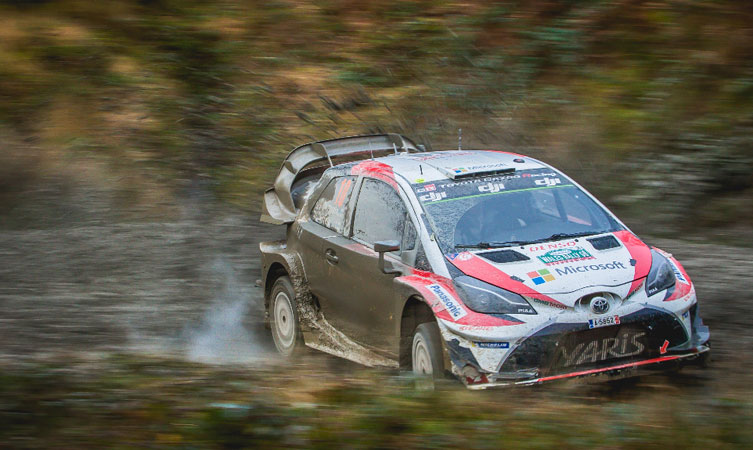 Thirteen rounds over four continents will provide a punishing challenge
for the small but mighty Yaris WRC
Greater changes are on the way for the World Endurance Championship (WEC), which combines the 2018/2019 seasons into one super-series as it transitions to a revised championship that will conclude at the 24 Hours of Le Mans. As part of these changes, the UK round in Silverstone has been moved from April to August.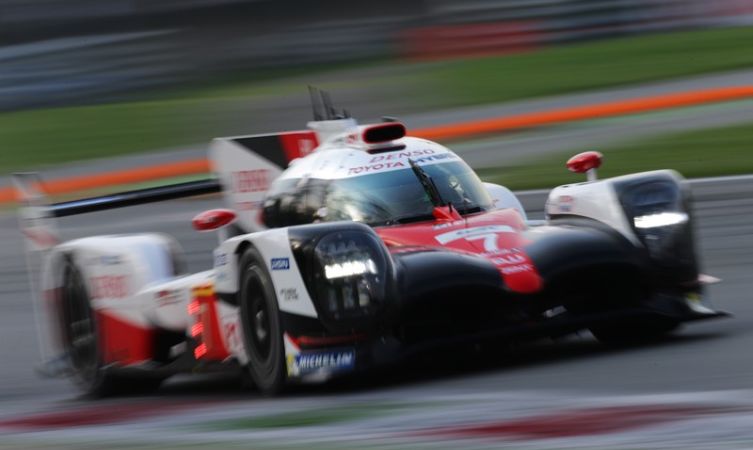 Toyota has committed its TS050 Hybrid to the World Endurance Championship
for at least the 2018/19 season
Toyota's 2018 motorsport calendar
MONTH
WRC
WEC
DAKAR
January
25 – 28 January

Monte-Carlo

6 – 20 January

Peru to Argentina

February
15 – 18 February

Sweden

March
8 – 11 March

Mexico

April
5 – 8 April

France

April
26 – 29 April

Argentina

May
17 – 20 May

Portugal

5 May

6 Hours of Spa

June
7 – 10 June

Italy

16 – 17 June

24 Hours of Le Mans

July
26 – 29 July

Finland

August
16 – 19 August

Germany

19 August

6 Hours of Silverstone

September
13 – 16 September

Turkey

October
4 – 7 October

Great Britain

21 October

6 Hours of Fuji

October
25 – 28 October

Spain

November
15 – 18 November

Australia

18 November

6 Hours of Shanghai
This post will be updated with new information following the announcement of
Toyota Motor Corporation's official motorsport programme for 2018.