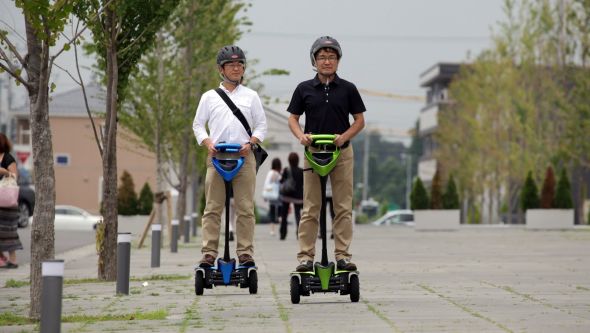 The Toyota Winglet concept may be designed to take the strain out of walking but it has recently made a significant step towards official production.
Since its original debut in 2008, the Toyota Winglet personal mobility concept has been refined and improved. Now the stand-on, self-balancing device has entered a three-year public trial programme on the streets of Tsukuba, Japan. It will be used by 80 local authority workers and employees of the National Institute of Advanced Industrial Science and Technology in a part of the city that has been hosting mobility robot test programmes since 2011.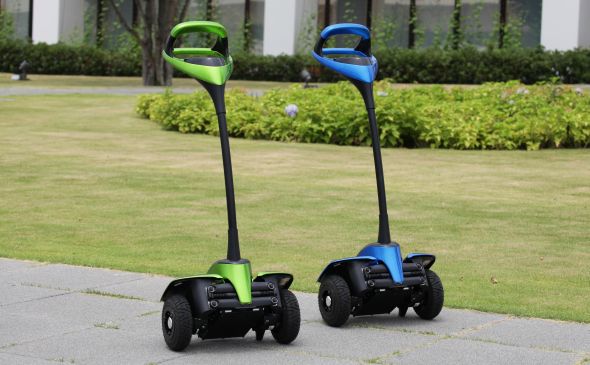 Thanks to its foldable construction and lightweight nature, Winglet is easy to carry, taking up no more floor space than a sheet of A3 paper. Meanwhile, the emissions-free power delivered by its lithium-ion battery means the device could be used in both outdoor and indoor environments, such as offices and airport terminals.
Top speed is around 3.5mph, equivalent to a brisk walking pace, and there is enough power to propel its rider a distance of around six miles on a single charge. Recharging the battery from empty to 80 per cent capacity takes just 60 minutes, while a full charge will take 90 minutes.
Currently undergoing assessment for safety, especially on crowded pedestrian streets, later stages from 2014 onwards will focus on Winglet's functionality, convenience and prospective public demand for such a vehicle.
What do you think: Would you like to see the Toyota Winglet go into production, and can you see yourself buzzing around on one?
The Winglet isn't the only interesting Toyota concepts designed to tackle future mobility. Take a look at our recent posts on the Toyota i-Road and the Toyota Me.We to see more.
[youvid embded='t' vid='Nur595UhPP4′]