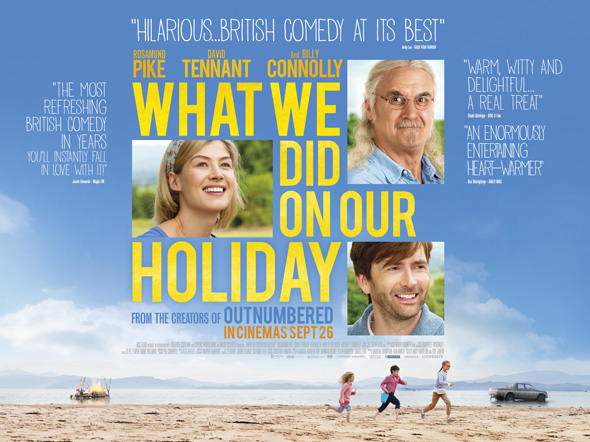 Planning to catch What We Did On Our Holiday this weekend? If so, make sure you keep an eye out for the Toyota Verso, with plays a supporting role in the British movie.
What We Did On Our Holiday is a new comedy starring David Tennant, Rosamund Pike and Billy Connolly, and goes on general release 26 September.
Married London couple Tennant and Pike take their three children to the Scottish Highlands to visit their granddad – played by Connolly – for his 75th birthday party.
Tennant and Pike are trying to keep their under-strain marriage from Connolly, but maintaining a secret when there are three kids involved isn't quite so easy.
The long journey north is in the family-friendly seven-seat Verso and the car plays a central role in some of the movie's funniest and most poignant scenes.
Take a look at the official trailer below.
[youvid embded='t' vid='J9Lp1DVXIrE']
Have you got a family story to tell about your Toyota? Want to share pictures of your car in stunning locations? Let us know on our Facebook page.
See also:
Scotland's top film locations: Auris at the Movies