Toyota is set to deliver a hat-trick of world-firsts at the 2012 Paris motor show, as a new Toyota Verso lines up to appear alongside the new Auris and Auris Tourer.
The first image of the cars together is shown below. The new look family will be revealed in full at the show on 27th September.

Also sharing the limelight will be a new 2013 version of Yaris Trend, a cool interpretation of Toyota's top-selling supermini.
Only a few details have been released ahead of new Verso's show debut, but we can tell you that the popular people carrier (shown in its current form, below) has been given a new look inside and out.
This brings it right on trend with Toyota's latest styling cues, strengthening its visual links to the new Auris models.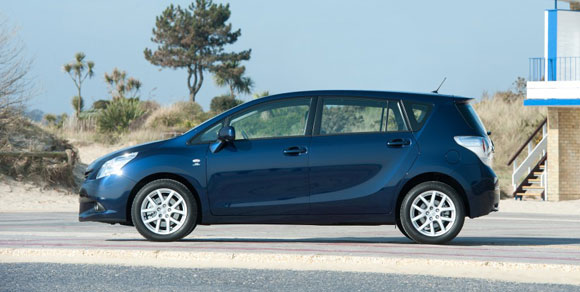 It's not just about looks however. We can reveal that Toyota has done plenty of work under the skin too.
Strategic adjustments have been made to make new Verso a better handling machine, with less noise and vibration experienced in the seven-seat cabin.
Its 2.0-litre D-4D diesel engine has been re-engineered too, with the promise of even better performance, fuel economy and lower emissions.
Yaris Trend has only recently been launched in the UK – easily spotted thanks to its distinctive "floating roof" and its 16-inch alloys – but Toyota's Paris presentation gives us an early preview of an even sharper street-smart model that will be coming in 2013.
It has just the same clever, spacious and comfortable interior as the regular Yaris, but comes with a cooler range of finishes, textures and colours to appeal to more style-conscious customers. We'll bring you pictures just as soon as they are released, but it promises to ramp up Yaris's contemporary wow factor several notches.