Take a look at these shots of the Toyota TS030 Hybrid, shown finished in its stunning racing livery for the first time.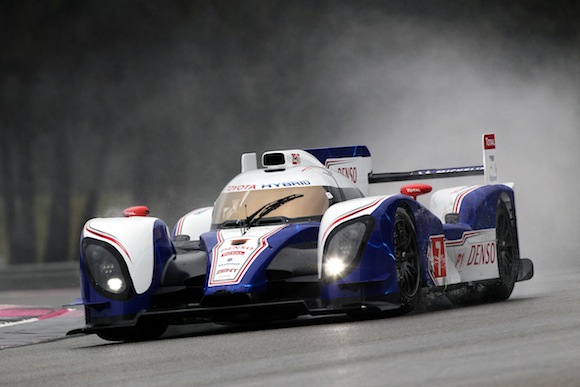 Up to now, the car has been seen only in its testing colour scheme, so these images give us the first look at how it will appear on 16 June when it takes part in the world's most famous endurance race – the 24 Hours of Le Mans.
The TS030 Hybrid will be decked out in a black, blue, white and red – marking a return to the colours of Toyota Le Mans cars from 1985 to 1993 (excluding 1986), after the red and white patterns of more recent entrants, the TS010 and TS020.
In fact, the new colour scheme incorporates Toyota's official 'hybrid blue', which is used on all of our hybrid production cars.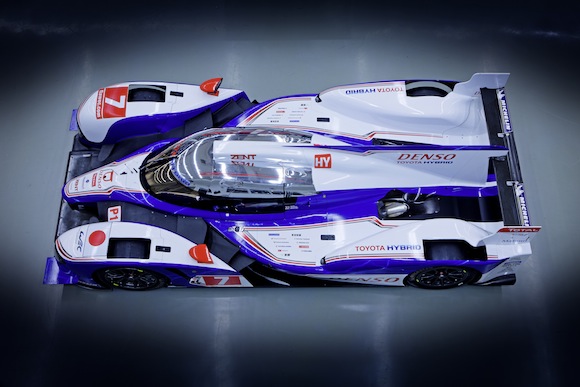 The 24 Hours of Le Mans is just two weeks away, and two TS030 Hybrids will compete in the LMP1 class.
Car number seven will be driven by Alex Wurz, Nicholas Lapierre and Kazuki Nakajima, while Anthony Davidson, Sebastien Buemi will be accompanied in car number eight by Stephane Sarrazin, who replaced Hiroaki Ishiura after he withdrew with a back complaint.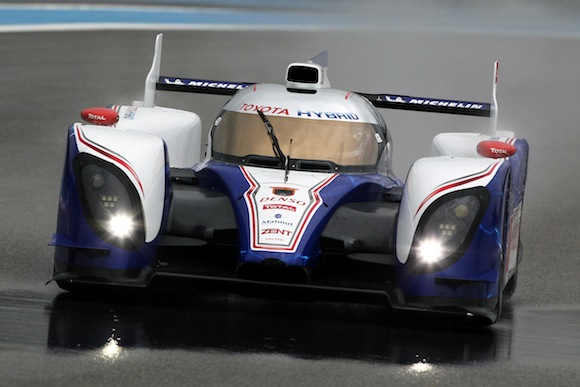 Following the latest testing session at the Paul Ricard circuit near Marseille, Sarrazin said: "I had a very good feeling with the car very quickly. I like it! It is running well and shows encouraging performance, even if we still have to keep working hard. The potential looks good."
Following its appearance at Le Mans, the TS030 will make its UK debut at the Goodwood Festival of Speed, where it will take part in the Hillclimb event.
Find out more about the Toyota TS030 Hybrid here, or visit the Toyota TS030 Flickr set to see more images.