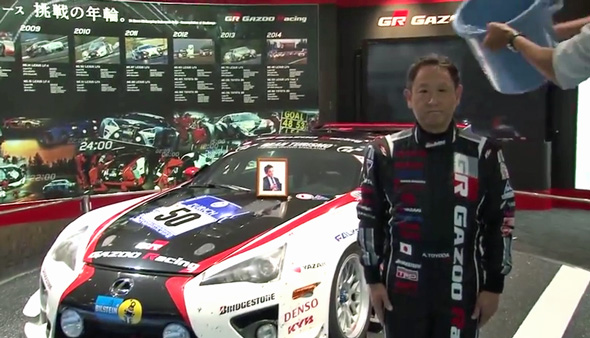 Bill Gates, Mark Zuckerberg, Lady Gaga, George W Bush and a host of stars from the worlds of business, politics, sport and entertainment have been drenching themselves in buckets of ice cold water to raise awareness and funds for charity – and now Toyota has been nominated.
Toyota CEO Akio Toyoda was nominated by Japanese record producer Yasushi Akimoto to help raise money for ALS. Mr Toyoda said he had lost a close friend to ALS and that he hoped that by being involved in the challenge, ALS awareness would grow.
As is customary in the challenge, once he had been soaked, Mr Toyoda went on to nominate others to complete the challenge.
You can see who Mr Toyoda nominated in the video below.
Meanwhile, in the UK, the Ice Bucket Challenge was being used to help raise funds for Macmillan Cancer Support. Honda UK had nominated Toyota GB and so sales director Ewan Shepherd and placement student Stilyana Podmolova took up the challenge.
And Toyota dealers have been taking part too, for example Helensburgh Toyota took the challenge, as you can see from the tweet below.
Kirsteen – Sales Controller, in the Ice Bucket Challenge today. Text ice to 70550 to donate Macmillan Cancer Support pic.twitter.com/dygYowcT8z

— Helensburgh Toyota (@HBurghToyota) August 21, 2014
By Iain Reid