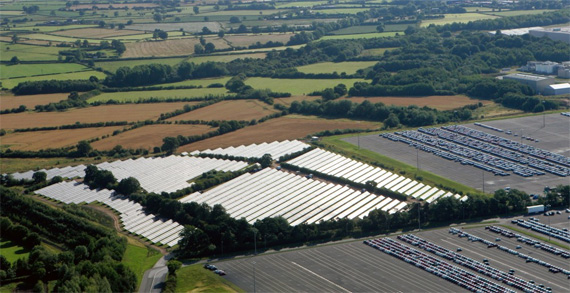 Toyota has lent its support to a new campaign by Planet Positive. The charity's 7-days of Sustainability campaign is designed to make it easier for small & medium businesses to reduce energy consumption and waste – and show off the business benefit in terms of cost savings and employee engagement.
Toyota in the UK has sought to become an environmental leader at every stage of its operations, from product development, to manufacturing to its Surrey HQ and all its retailers. It has long been recognised for its green credentials in motoring – lifting the international Green Manufacturing Award in 2011 and recently the 2012 Fleet award for Green Manufacturer of the Year.
The Burnaston car plant, which builds the Avensis and Auris models, was the first plant of any vehicle manufacturers in the UK to achieve Zero Waste To Landfill in 2003. More recently, it has installed a large scale solar array providing enough power to make 7,000 cars. The company's HQ in Epsom, Surrey has reduced its energy usage by 18% last year alone*.
Toyota CEO Jon Williams spoke to Planet Positive about how "consumers are making decisions, based on green criteria", and acknowledged that the government are supporting these people by offering tax breaks and support for those who decide to be environmentally conscious.
To see Jon Williams talk about sustainability and the environment, watch the video below:
*FY'11 compared to FY'09, historical footprint.