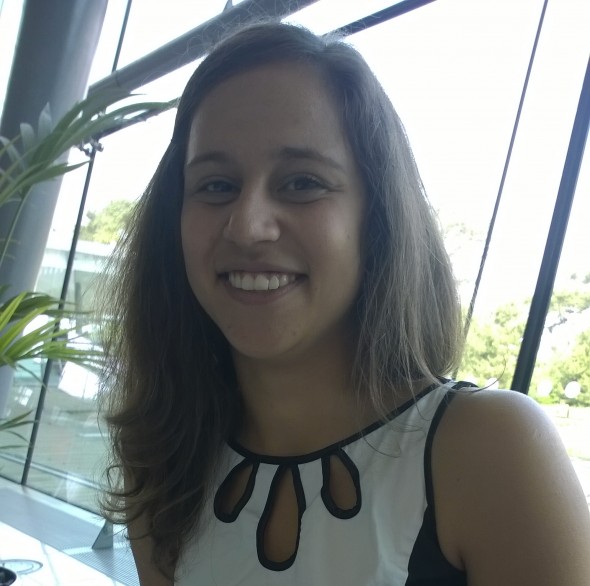 Full name: Evelina Simeonova
Year of graduation: 2015
Business department worked in: Fleet, Remarketing, Sales Planning, Product, and Network Development.
Length of placement: One year
Toyota Blog: Hi Evelina, tell us a bit about your role within Toyota
Evelina Simeonova:  The main projects I did during my placement were related to the Central Demo Process, Mystery Shop, Business Centre Classification report (BCCR) and the Mantra – a 300-page document that contains information about all our cars, the company, our environmental policy and hybrid technology.
With the central demo process I had to identify problems, propose countermeasures and implement them. I had to work with many people from all around the organisation as well as an external IT company, ensure good communication between stakeholders and document the whole process.
The Mystery Shop programme for Fleet involved agreeing questions, interpretation documents and scoring criteria with an external agency and making sure that they deliver the results on time.
The BCCR is a report showing the business centre performance against different KPIs (Key Performance Indicators) on a monthly basis.
Updating the Mantra was my first project at the beginning and I was a bit unsure of what to do.  It is used by the field team when visiting customers so my task was to make sure that all the information is correct and up to date.
TB: What projects have you worked on and particularly enjoyed?
ES:  I would have to say that updating the Mantra was the most interesting. Speaking with different departments, deciding what to include and what to delete, involving an external company to do the PowerPoint template – it was a big challenge. This is a really business critical project – our network rely on this information to get the latest specs on all of our current models.
TB: What have you learnt during your time at Toyota?
ES:  The most important things I learnt during my placement was to be positive no matter how difficult the situation is and to not to be afraid to ask questions.
TB: How do you think you have changed during your time at Toyota?
ES: I'm less shy and have made a lot of friends.
TB: What has surprised you most about your placement?
ES: Nothing really, it's how I imagined it and I love it.
TB: Would you do your placement again?
ES: Yes, definitely.
TB: What would you say to someone who may be considering a placement with Toyota?
ES: Taking a gap year to do this placement is one of the best decisions I have ever made! It's so much fun and you learn a lot, I recommend it to everyone!
Where next?
Apply for a student placement with Toyota
See also:
Applications open for Toyota Student Placement Scheme
What is it like to complete a student placement with Toyota?