A Toyota service supervisor has earned a once-in-a-lifetime trip to Japan after winning the 2012 Toyota Service Advisor Skills Competition.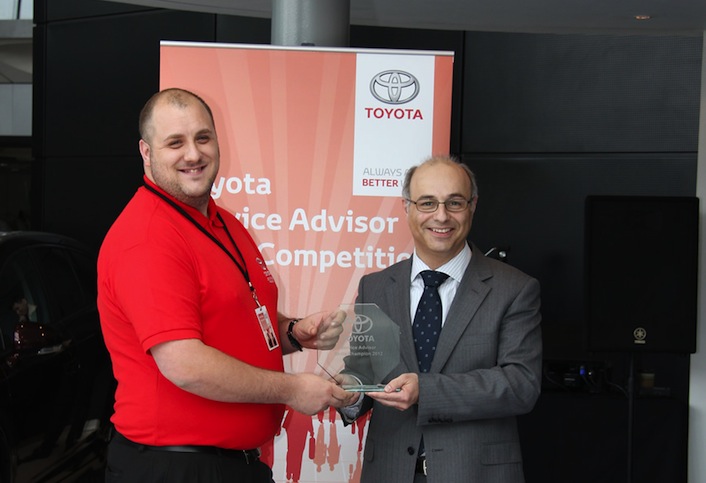 Matthew Hopwood of Inchcape Toyota Nottingham will fly to Toyota's global headquarters later this year to be inducted into the Champions Assembly alongside other outstanding Toyota and Lexus employees from around the world. His trophy was presented by Francesco Mereu, Director of the Toyota Academy.
He placed first out of the 180 Toyota service staff eligible for the competition, which tested product knowledge, customer service, commercial awareness and service management skills. The first two rounds of the contest involved online and written tests, after which the top scorers went to Toyota GB head office for a final round.
The finalists took on a range challenges including taking part in role play tests of management and customer service, completing tests of product knowledge by identifying parts, and answering questions about Toyota's hybrid models.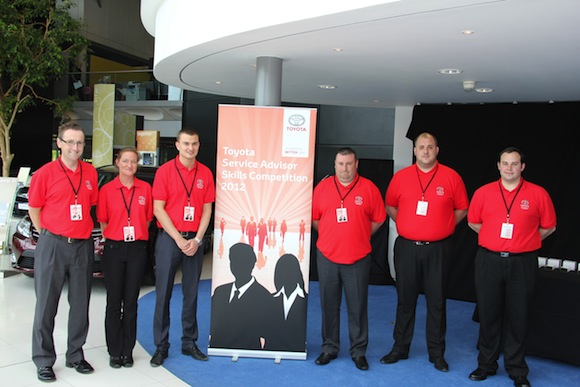 The other finalists were Alison Grayson of Vantage Toyota Knaresborough, Stuart Smith of Inchcape Derby, Mike Stokes from WR Davies Stafford, Simon Strange of Inchcape Nottingham and Colin Lane of RRG Denton.
After his win, Matthew said: 'I'm a little bit overwhelmed to be honest. You work toward something for such a long time and being given the opportunity to showcase your abilities is great, so I'm very pleased indeed.
'It's a real test and the amount of information you have to know is massive. During the tests I surprised myself a little bit with the things I managed to remember. I can't wait for the trip to Japan.'
The Toyota Skills Competition has been running for 20 years. Paul Craven, general manager of the Toyota Academy, said: 'In the skills competition we set out to test all areas of the service advisors' skills, which brings benefits to them personally, Toyota centres and most importantly our customers. It's a really challenging process and the finalists have all done incredibly well.'
Take a look at why Toyota is a great place to work.
The competition runs alongside the LexusCare Consultant Skills Competition – click here to read about the winner of that competition.