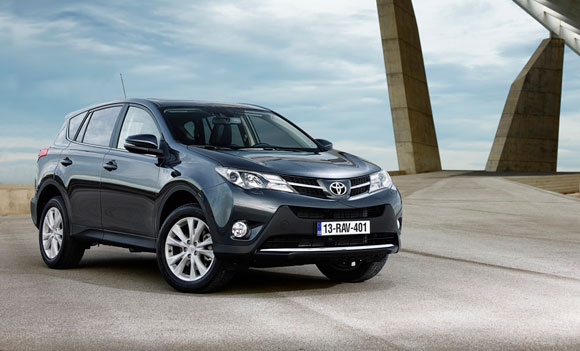 The new Toyota RAV4 will make its first public appearance in Europe when it appears at the Geneva Motor Show in March.
The appearance of the fourth-generation RAV4 will coincide with its early March on-sale date in the UK, and will be supported by two special design studies, the RAV4 Premium and RAV4 Adventure.
The new model builds on its pioneering SUV heritage, putting a greater emphasis on the demands of its target market of modern families, by adding more space, practicality and driving fun.
The new model offers distinctive styling, a high quality interior, greater efficiency and improvements to its all-wheel drive system that help deliver a more engaging drive.
The car will appear at the Geneva Motor Show alongside the FT-Open concept, a design study of a potential GT86 convertible, the i-ROAD concept and the new Toyota Auris Touring Sports. Read our other Geneva Motor Show posts here.
Find out more about the new RAV4 in our FAQ or read our interview with RAV4 product boss Alan Dujardyn.