The quality and breadth of Toyota's environmental motoring technology has been doubly rewarded in the 2016 Telegraph Cars Awards with the new Toyota Prius named Best Eco Car, and the Mirai hydrogen fuel cell saloon taking one of two runner-up places in the category
The results reinforce the success of the fourth generation Prius, launched earlier this year, in raising the model's fuel and emissions efficiency to new heights, while at the same time delivering greatly improved dynamic performance.
The Telegraph's expert road test team which determined the awards remarked: "Despite still feeling very much like a Prius, this model shows how Toyota has moved the game on enough for it to scoop the top honour ahead of some high-profile rivals. The latest Prius is more efficient and surprisingly entertaining to drive."
While Prius is well-established within the mainstream motoring market, Mirai is still in its first year of introducing the exciting benefits that can be achieved with hydrogen fuel technology.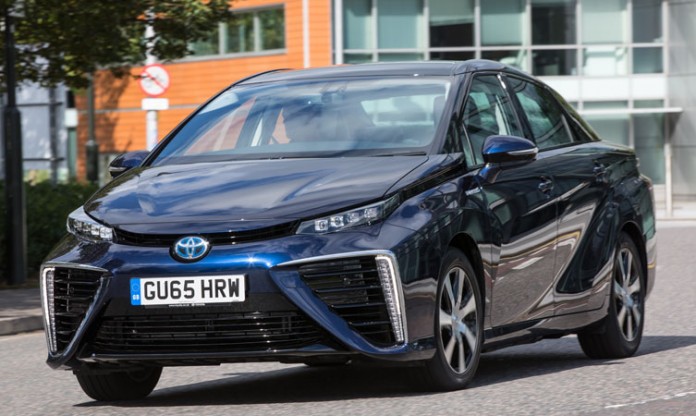 The world's first hydrogen fuel cell saloon, it was introduced in the UK late last year, paving the way for a new generation of vehicles that produce no harmful emissions when driven – water is the only by-product from Mirai's powertrain.
Paul Van der Burgh, Toyota GB President and Managing Director, said: "Receiving the Telegraph Award is a wonderful achievement for Prius, and the recognition for Mirai demonstrates the real progress we are making towards our goal of creating the ultimate eco-car. We believe that the success we have achieved with Prius and hybrids over the past two decades can provide the foundation for Mirai and future hydrogen-fuelled vehicles to provide sustainable mobility solutions for the future."