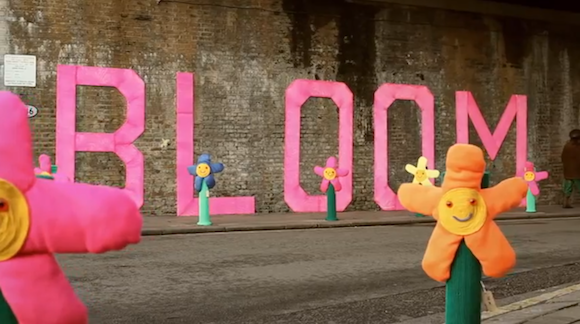 What would you do to create a bit of positivity? That's the idea behind the new Toyota Positive movement, which is launching this month.
Take a look at this video, which features 'extreme knitting' group Knit the City, taking on what they describe as their biggest challenge yet – brightening up a Brixton underpass with woollen flowers, wildlife and positive messages. In fact, the size of their project sees them enlist the help of a Toyota Prius Plug-in Hybrid.
The Prius Plug-In Hybrid was used to transport some 114 meters, 150 balls of yarn and 33700 rows of knitting to the site to form part of the installation.
The Prius Plug-In Hybrid can run in electric-only mode for up to 15.5 miles, meaning zero emissions while moving the mountain of yarn.
Knit the City founder, Lauren O'Farrell (better known by her pseudonym Deadly Knitshade), says: "Knit the City are about taking hold of forgotten public spaces and giving them soul through our colourful woolly creations.
"Toyota are the perfect partners to help us spread positivity, bringing a smile to peoples faces and encouraging them to go out and make their own artistic mark on the world."
The Toyota Positive movement aims to harness the power of positivity, so if you have a great idea that you'd like to make a reality, get in contact via the Toyota Positive Facebook page or on Twitter @ToyotaPositive.
Find out more about the Toyota Positive movement at toyotapostive.com.