Mirai, Toyota's hydrogen fuel cell saloon, has been declared the 2016 World Green Car of the Year, winning through in a shortlist of three that also included the new Toyota Prius. The title, announced today at the New York International Auto Show, was decided by a jury of 73 automotive journalists from 23 countries worldwide.
Karl Schlicht, Toyota Motor Europe's Executive Vice President for Sales and Marketing, said: "As recognised leaders in hybrid technology, we are truly honoured to have received such an award. This is a clear recognition of Toyota's long-term commitment to the fuel cell, a convincing, safe and relevant mobility solution which is leading the way to development of the ultimate eco-car."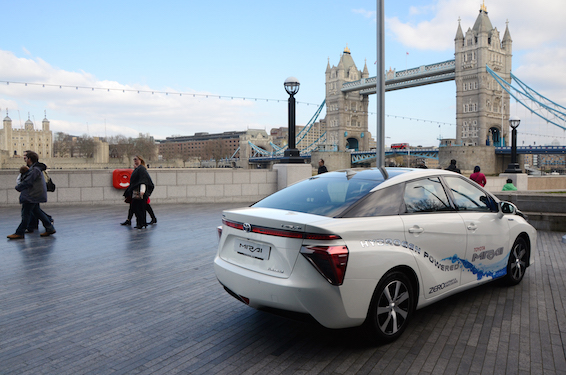 Mirai, which emits nothing other than water vapour when driven, is a pioneering vehicle that will contribute to the development of future hydrogen energy-based society. In spite of its advanced powertrain technology, it is a practical and fun-to-drive car, with a quiet, comfortable ride and striking contemporary design.
The UK is among the first European markets to offer the Toyota Mirai, its introduction here taking advantage of the development of national infrastructure for the supply and sale of hydrogen fuel. Early customers for the vehicle include Transport for London, the private car hire service greentomatocars and hydrogen energy business ITM Power.