The Toyota Mirai has become the first zero-emission vehicle to win the inaugural e-Rallye Monte Carlo.
This event was the first rally dedicated to zero-emission vehicles. But it was also the first time that a hydrogen-powered vehicle has won a test run by the International Automobile Federation.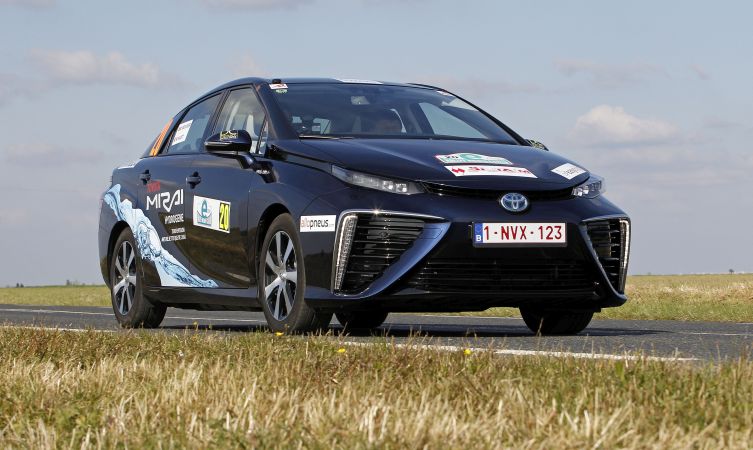 Learn more: Toyota Mirai makes motorsport debut at WRC Germany
Organised by the Monaco Automobile Club, the e-Rallye Monte Carlo is a new rally compliant with FIA regulations and dedicated to zero-emission cars. A total of 35 crews of nine different nationalities registered to take part in the 1000km-long event. It ran from Fontainebleau in the outskirts of Paris to the Principality of Monaco on the French Riviera.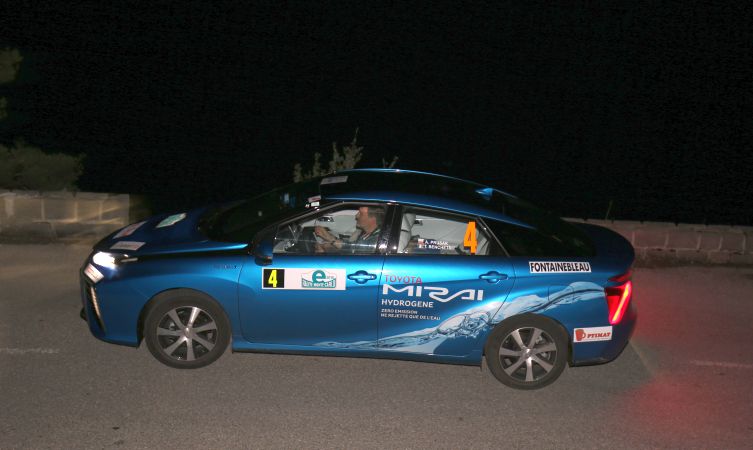 While the majority of teams chose to compete in battery-powered electric vehicles, three Mirai models were entered by Toyota France. The trio successfully crossed the finishing line, demonstrating the performance, reliability and sustainability of hydrogen fuel cell technology over long distances. Midway hydrogen refuelling was carried out by a mobile station developed by Air Liquide.
"We are thrilled to have won because it is the first time in history that a rally of this size has been organised for zero-emission cars and we have achieved a world first with a hydrogen-powered competition car," explained Artur Prusak and Thierry Benchetrit (below).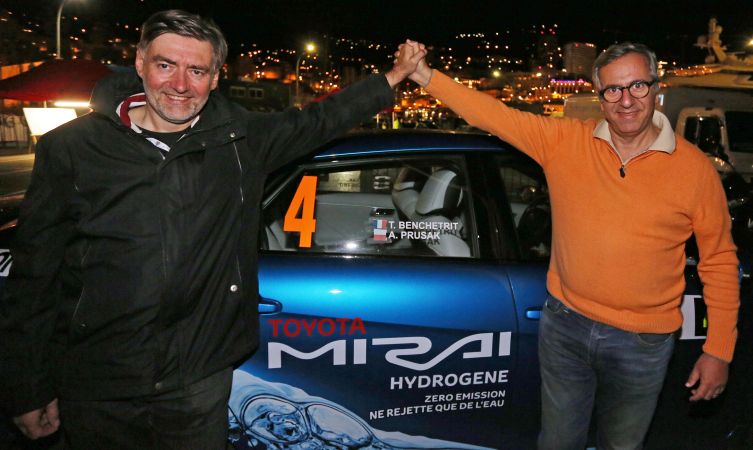 Eco-rally veterans, Artur and Thierry have previously won the Monte Carlo New Energies Rally in 2013 and the FIA Alternative Energies Cup world championship in 2015 and 2016 – all in the Toyota Prius.
Artur continued: "The Toyota Mirai performed perfectly for the whole e-Rallye Monte Carlo. It is comfortable, powerful, and performed as well on the motorway sections as it did on the winding roads of the regularity sections. We found that its driving range can exceed [310 miles]."
Read more: Toyota Mirai completes mega-mile challenge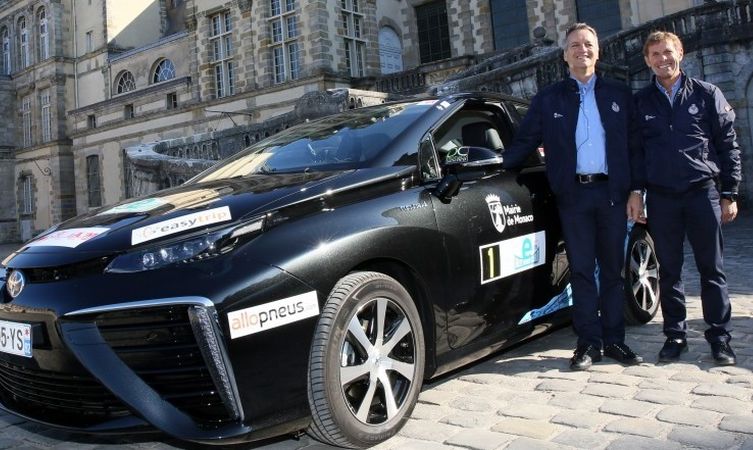 The second Mirai, driven by Mayor of Monaco, Georges Marsan (above), finished in sixth position in the e-Rallye Monte Carlo – an impressive result given that Georges had never taken part in a rally before.
Earlier this year, Prince Albert of Monaco drove a Mirai on a lap of honour around the Monte Carlo circuit to officially open the Monaco Grand Prix and reiterate his intention to make Monaco a pioneer of sustainable mobility.
The final Mirai (below) was entrusted to a crew of French journalists, who showed consistency through most of the race but finished in eleventh place due to a navigation error in the first regularity zone.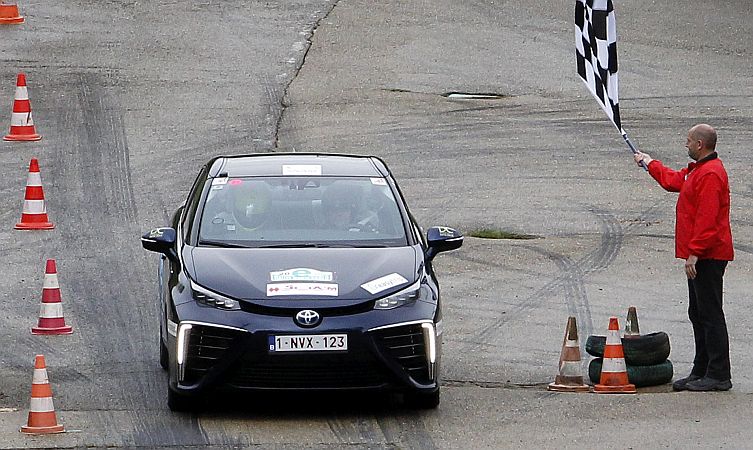 Learn more: Hear what Europe's first Mirai owners have to say about their cars
The details in this article were correct at the time of publication.