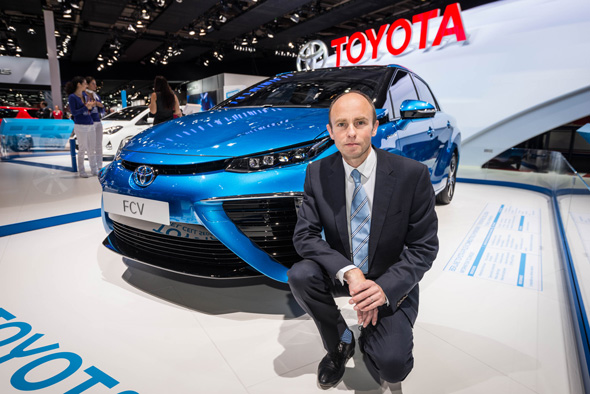 The UK has been confirmed as one of the markets for the first wave of Toyota hydrogen fuel cell vehicles in Europe during the summer of 2015.
Alongside hybrids, plug-in hybrids and pure electric vehicles, Toyota believes fuel cell vehicles can play an important role in delivering more sustainable mobility.
We talk to Matt Harrison, president and managing director of Toyota GB, about why the UK was selected for this first wave of fuel cell vehicles, who will be able to purchase the vehicles and get more details on hydrogen refuelling infrastructure.
Why was the UK selected as a First Wave Market for the Mirai?
Matt Harrison: As with other first wave markets (Germany and Denmark) market maturity was considered carefully, including issues such as availability of an initial fuelling infrastructure, general support for the technology in the market, government and related stakeholder activity, as well as geographical proximity to Toyota's European centre of expertise for fuel cell, in order to ensure efficient technical support if required.
The UK Government also has a clear commitment for the UK to be a leading market for ultra-low emission vehicles, with a comprehensive framework of support out to 2020.
Toyota is a founder partner of the UK H2Mobility Project to help confirm the potential for hydrogen as a low carbon fuel in the UK. The establishment of the Group ensured a close and positive working relationship between vehicle manufacturers, energy providers, retail and infrastructure companies and Government.
Together the partners have produced a roadmap for vehicles and infrastructure development in the UK. Toyota is also supporting the HyFIVE project, a European funded consortium that will help bring a limited number of Mirais to customers in the UK as well Germany and Denmark to help raise awareness and early acceptance.
In addition, we have always been strongly motivated to make our contribution to the further enhancement of leading edge environmentally friendly technologies in the UK. For instance, Toyota's UK manufacturing plants were selected as the company's first operations in Europe to build hybrid vehicles and engines; and our UK sales and marketing company is a leading European market for Toyota's low emission, low carbon hybrid cars.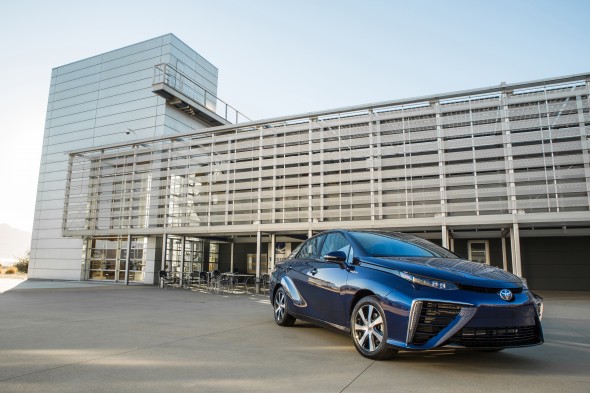 When will cars come to the UK? How many will be available? And how much will it cost?
MH: Vehicles will be available during the summer of 2015. At this point we don't want to commit to any number and we are not in a position to discuss volumes.
The sales price will also be fixed closer to launch. We will do our best to make the Mirai as attractive a proposition as possible.
It is fair to say that in the UK, as in our other first wave markets, we are focusing on a limited, smart and targeted approach. We are remaining cautious about volume ramp up in order to maximise customer satisfaction and support.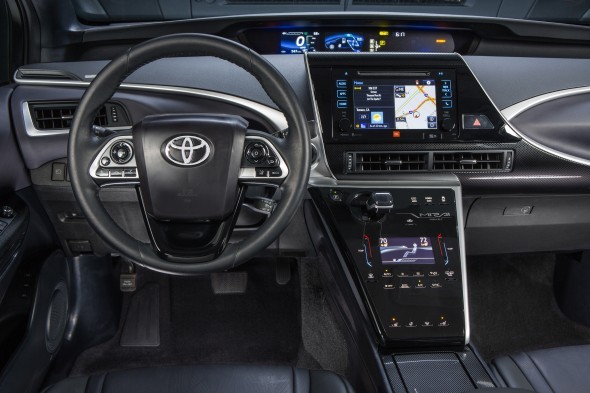 Will anyone be able to lease/buy the vehicle?
MH: These initial vehicles will not be available to just any customer, as this will be the earliest stage of their introduction and proximity to hydrogen refuelling infrastructure will be essential. This means we will have to qualify customers carefully as we want to avoid selling cars to customers who might not be able to enjoy their full potential.
Who will be your likely customers in the UK? How will you decide? Which areas will you expect sales?
MH: We have made no specific commitment at this stage, but we already have strong interest from our existing commercial partners used to Toyota low emission technologies and vehicles.
We can also envisage interest from other 'green' company fleets and public authority fleets.
Isn't the availability of hydrogen infrastructure in the UK very limited? If hydrogen fuel cell vehicles are coming to the market in 2015 shouldn't the UK have already started investing in refuelling stations?
MH: Yes the availability of hydrogen refuelling stations in the UK is limited and this is one of the reasons we plan for a smart and targeted introduction – but we are willing to make a start.
There are currently around 13 hydrogen refuelling stations in the UK, most of them linked to academic and industry sites. We are aware of a number of other hydrogen refuelling stations under development or in the planning stage and we envisage that there will be up to 15 publicly accessible stations by the end of 2015.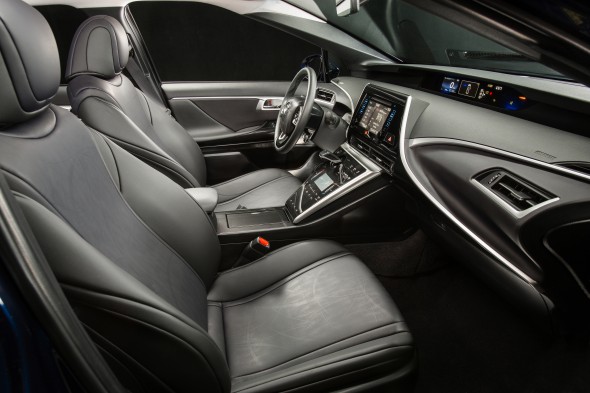 15 stations is not very many is it – how can this situation be improved?
MH: A key element of the UK H2Mobility project has been the bringing together of government and industrial partners across the hydrogen supply chain to examine how best to align vehicle and infrastructure roll-out. The project has identified that an initial network of around 65 hydrogen refuelling stations would be sufficient in the early market for basic national reach.
Of course further work and examination will have to be undertaken to see how these early stations can be established within a reasonable timeframe and it is likely this will require the involvement of a range of stakeholders.
Will Toyota be supporting the development of hydrogen infrastructure in the UK/ Europe directly? Are you considering investment like Toyota in the US?
MH: You cannot directly compare the situation in the EU and US. For example, one noticeable difference is the regulation in California that imposes zero emission vehicles – enforced with high penalties for non-compliance.
In several EU countries, and specifically in the UK such as through the UK H2Mobility initiative, Toyota has been working hand in hand with H2-related businesses, other vehicles manufacturers, energy companies/fuel providers and government authorities to progress early market development.
Our role as car maker in UK is not to fund the H2 infrastructure directly, but we contribute to information, roadmaps and plans. We are motivated to help the early roll-out of FCVs and related infrastructure.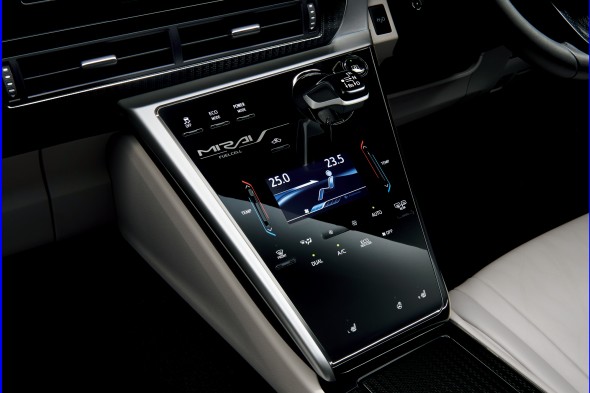 Why are you making today's announcement? What are your expectations for the UK market going?
MH: In our desire for sustainable mobility Toyota is investing in a range of environmentally friendly vehicles to address key issues such as energy diversity and transport emissions. Alongside hybrids, plug-in hybrids and pure electric vehicles we believe that Fuel Cell Vehicles (FCVs) will play an important role in realising a low carbon society.
We have set no specific target or expectation for the UK market. We understand and appreciate that the market development for FCVs, and related infrastructure, will be challenging at the outset. And as we experienced with the introduction of hybrid technology in 1997, market development for FCVs will be a gradual, step by step process.
We are motivated to help highlight how FCVs can be a safe and relevant mobility solution moving us towards the development of the ultimate eco-vehicle in years to come.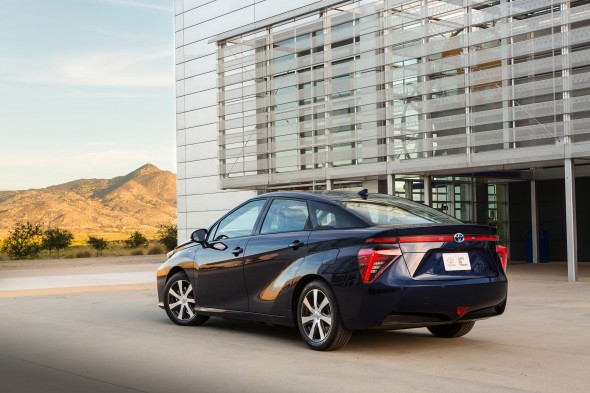 You mentioned the role of UK Government – what exactly has the Government committed to?
MH: The UK Government has demonstrated a strong commitment to the move to ultra-low emission vehicles. It published a long-term strategy, making up to £400m of support available in the current Parliament and a further £500m to continue support out from 2015-2020, plus offering a range of fiscal incentives.
The UK Government recognises that hydrogen fuel cell vehicles, together with battery electric vehicles and plug-in hybrid vehicles, all have the potential to play a significant role in a lower carbon automotive future, and existing incentives such as the Plug-in Car Grant are open to all eligible vehicle technologies.
The Government has played an active role in UKH2Mobility since 2012 and continues to work closely with industry partners from across the hydrogen supply chain to determine the appropriate next step of Government support for hydrogen.
See also:
Toyota Fuel Cell Sedan: exterior design revealed
Revealed: Toyota FCV Concept
European debut of Toyota FCV concept
Toyota Fuel Cell Vehicle: Yoshikazu Tanaka Q&A
How does Toyota's fuel cell vehicle work?
World-first drive of Toyota FCHV Fuel Cell Vehicle
Toyota to announce hydrogen fuel cell breakthrough