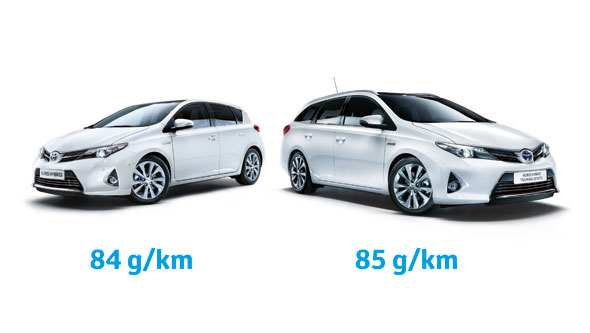 Reinforcing Toyota's commitment to continually improve the efficiency of its products, Auris Hybrid hatchback is now available with CO2 emissions of 84g/km. This figure is the lowest of any car in the family hatchback class.
This reduction was achieved by refining the vehicle tuning and adopting various aerodynamic improvements, such as new aero-stabilising fins in the rear glazing — modifications first previewed on the 85g/km Auris Hybrid Touring Sports model that debuted at the Geneva Motor Show in March this year. These measures have combined to improve the overall energy efficiency without negatively impacting vehicle performance.
The new generation Auris has been received well across Europe since its launch, with sales up 27 per cent in the first quarter of 2013. The full hybrid variant is proving particularly popular, experiencing a sales increase of 69 per cent year-on-year. In the UK, sales of Auris have been even better, increasing by 31 per cent to March 2013.
Auris Hybrid will be available from June with emissions of 84g/km on Icon models only*. The emissions of Excel models will remain unchanged at 91g/km.

* Image shows Auris Hybrid models in Excel grade